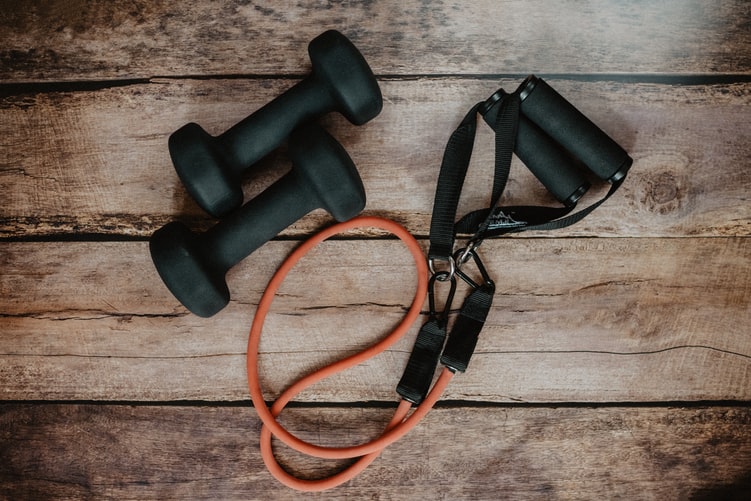 Wanting to improve your health and fitness is a good thing. However, you will need more than willpower to be successful.
All workout routines benefit from a great schedule. Managing your exercise alongside a busy personal life can present you with numerous challenges. You may need to reshuffle your responsibilities or make a few compromises to make things work.
Remember, you can get unfit much faster than the time it takes to get fit, so you need to stay committed. Your schedule needs to be ambitious, and you must stick to it.
Keep reading after the jump for some tips on scheduling your workout routine.
Exercise During Your Commute
Fitting a workout routine around your professional life may seem like an impossible task. After all, some jobs do require strenuous working hours.
However, you can merge these two disciplines quite well by making your workout part of your commute. Take a look at Velosurance's bicycle commuting tips to make the best of this arrangement. They can instruct you on how to stay safe out there and provide you with valuable details on navigation, etiquette, and securing your bike safely.
Think of other factors that could spur on your motivation too. There may be days where you do not wish to cycle to work. However, if you remind yourself that your efforts are potentially helping the environment and the well-being of others, it could be enough to will you into action.
Include Others
Sticking with the idea of merging responsibilities, it could also be a good idea to include others in your schedule. That way, you do not need to sacrifice quality time with your friends and family for a workout.
Remember that you can chat as you go, have music playing, and overall have an excellent time as you work out. You can also just be quiet together as you workout, appreciating one another's company as you work hard. Try not to turn things into a competition, and encourage one another to produce the best results possible.
It may also be advisable to schedule your workout with someone who is experienced. If you have a friend or family member who has experience lifting weights or using gym facilities, they may be able to guide you through your efforts. Their insights may even improve your schedule, giving you more focus in achieving your goals.
There is a chance that including others may jeopardize your schedule. You should stay committed to your routine regardless of whether others join you. Try to view this type of arrangement as a bonus, rather than the sole reason for working out. You may be disappointed by the occasional no show, but other people's shortcomings cannot hamper your progress.
Keep Context in Mind
No two workout schedules should be the same. The intensity of your program should be dependent on your circumstances.
Organize your approach with close regard to your age, weight, nutritional intake, and experience. If you try too hard too soon, you may risk doing lasting damage to your body. At the same time, if you are too lenient, you may not realize your full potential. The balance of all these factors is crucial.
You should also know what you want. If you want to build muscle and or run marathons, your schedule will be a lot more demanding than if you were merely trying to get healthy.
Do not forget the basics either. Browse the guidelines from the CDC if necessary. Know that all adults should exercise for a minimum of 150 minutes a week. They suggest dividing this time into 30 minutes sessions 5 days a week to make things more manageable.
Try to improve on your results too. Do not settle for meeting a minimum threshold. Develop your passion for fitness over time, and adjust your schedule to accommodate that where possible.
Download Fitness Apps
Technology can be a valuable tool to build your fitness around or within. Consider downloading a fitness app to have a more structured approach to your schedule.
Research all the fitness apps that are making waves today to find the right resource for you. Look for the best perks that some of them can offer, such as:
Alerts on when to commence or finish your workout.
Remote access to qualified instructors.
Search tools that allow you to find specific exercises in muscle group activities and focus areas.
Settings that allow you to specify class lengths and preferences for either video or audio workout classes.
Make sure that you have a robust internet connection if you explore these options. Otherwise, your risk delaying your routines and compromising the effectiveness of your schedule.
Conclusion
Some of these ideas will hopefully help you schedule your workout a little more proactively. It is all about finding out what works for you. Perhaps you would rather workout alone and away from work, which is valid, so long as you find the time. Ultimately, do not be afraid to experiment with your timetable so that you can figure out what works best for you.