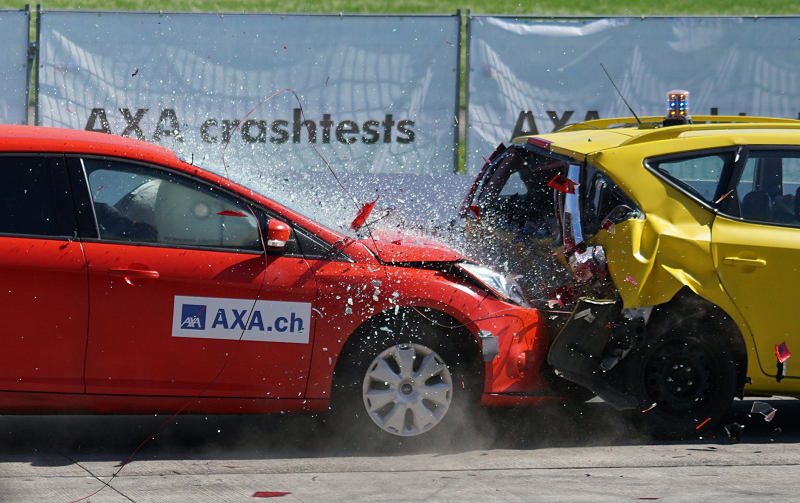 A roadside accident is one of the worst situations one can face in life. Aside from the life-threatening incident, one has to worry about medical bills, financial costs, and insurance. Accidents are one of the most stressful life events that require a calm composure and effective strategizing.
It is challenging to strategize when you're hurt and faced with the possibility of a legal confrontation. In most accidents, neither side is willing to blame, and having a strategy in place makes things easier. We advise you to think and plan to know what to do when such a situation arises.
Keep reading to discover practical measures to take when you're involved in a car accident.
ENSURING YOUR SAFETY
It is vital for ensuring your safety and assessing the damages you've incurred before doing anything else. You're likely to feel disoriented and confused after an accident. Take a deep breath and get yourself out of the vehicle immediately. If you're driving, switch on hazard lights and park your car in a safe spot, away from the traffic.
It is vital to immediately get out of your car if you suspect gas leakage or an electric error. If your vehicle seems unsafe to drive, leave it there and call an Uber or Lyft. Remember, your safety is more important than confronting the other party.
AVOID LEAVING THE SCENE
Many people flee the scene in fear of legal difficulties, but leaving will only aggravate the trouble. It is essential to remain at the location of the accident. Running will make you seem like a defaulter. It will also make it challenging for you to file an insurance claim and legally confront the other party.
More importantly, leaving a car crash scene where someone was killed or injured can stir up major legal trouble. It is vital to stay right where you are, maintain a calm composure, and contact your lawyer. For instance, if you are in the western U.S near the Rocky Mountains, it would help if you contact a car accident lawyer in Colorado immediately after the car accident. A lawyer who specializes in car crashes can offer you concrete guidance on legal matters.
ASSESS YOUR INJURIES
While you wait for your lawyer and the police, thoroughly examine and assess your injuries. Are you in need of medical attention to assess your injuries? If you're suffering from excruciating pain or nausea, call 911 to dispatch emergency responders. They will administer medications and take you to the nearest hospital.
If you're alright and can easily move around, get out of your vehicle and check on the other drivers and passengers. Ensure you're safe, as this gesture of goodwill will go a long way to establish a truce. However, avoid making any conversations about the accident or whose fault it was.
It is important to note that survivors don't feel pain from the injuries they've incurred in a car crash in most cases. It happens because the adrenaline is fully pumping across the body. You're unlikely to feel pain or any stimulation until you're out of the situation and feeling calmer.
It is ideal to call 911 and get medical attention to rule out the risk of future complications. You can also head over to the ER once your family arrives to have a closer look at your injuries.
CALL THE POLICE
Once you've assessed your injuries and moved your car to a safe spot, it's time to call the police. It is legally mandatory to report an accident to the police immediately after it has occurred. Call the police and inform them of the car accident, after which they will arrive at the scene.
The police will compile an accident report, a necessary document to fight the case in court. The police will investigate the incident and report the details after questioning all the parties involved. This information is vital and will help your attorney map out your case.
Be sure to obtain the name and badge number of your investigating office so you can get a copy of the report later.
AVOID CONVERSATION
It is pertinent to avoid any conversation or confrontation regarding the accident. It is advisable to avoid engaging in small talk until the police and your family arrives. You can check up on the other survivors and drivers, but avoid making any conversation.
More importantly, avoid sharing your opinions regarding the crash. You can help the other survivors get out of their vehicle and make necessary conversation. It is best to say silent and helpful until the police arrive at the crash scene.
Remember, the less you talk about the crash, the better it will prove as a legal confrontation is bound to happen.
GET YOUR FACTS STRAIGHT
It is essential to gather all your factors as you wait at the crime scene. Assess the car damages, and collect all the information required for filing a claim. You will need the name, address, and contact information of the other driver. You will also need the driver's license number, license plate number, and insurance details.
Examine the crime scene and gather all the details you can regarding the car crash. For instance, what happened, was it animal or whose fault it was.
Here are some things you need to note down:
The exact time of the accident.
The location of the crash.
The names of the road and the nearest cross street.
The driving and road conditions.
It is best to make a mental or written note of your events' recollections if you feel better. You're likely to experience memory fog and forget certain details about the accidents. It would help if you took notes of the entire scene. If you can't do it at the scene, consider doing it as soon as you return home.
CONCLUSION
A car accident is an extremely stressful life event. These tips will equip you with the most pragmatic strategy should an accident ever occur. Be sure to take as many pictures as possible, as your insurance provider will require visual evidence.