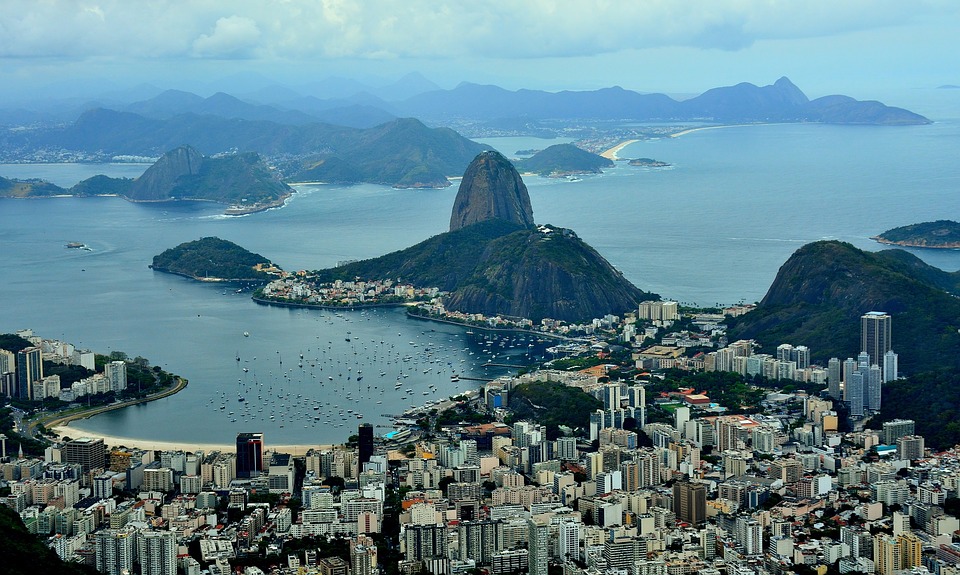 Seeing Rio for the first time is a magical experience that you need to enjoy to the fullest. Of course, as a first-time traveler you'll be interested in seeing the most notable sights of the city, especially if your stay isn't long. This means braving the crowds of tourists and giving up on your itinerary being original. However, there are ways to put an interesting spin on those top things to do in Rio de Janeiro.
5 Things to Do in Rio de Janeiro on Your First Visit
1. Cycle up to the Christ Redeemer Statue
Seeing the Christ the Redeemer as well as enjoying a spectacular view of Rio from the top of Corcovado Mountain are the truly 'iconic' things you have to do when in Rio. Without this your visit won't be complete. And it's best to make it your first stop as the view will fill you with amazement that will color your later exploration of the city proper.
There are many ways to get to that statue, but if you are looking for a more original flair, you definitely need to cycle. This trip will take you through the Tijuca Forest. It's a place of beauty that'll make you fall in love with the Brazilian nature right away. There are also more challenging routes for cycling enthusiasts that cover a part of the Olympic cycling course.
2. Explore the city on foot
Walking around and gawking are top things to do in Rio de Janeiro regardless of whether it's your first or twentieth visit. There's so much to see here that you are sure to discover something exciting behind every corner. Bus tours and taxi rides can be fun and more comfortable, but nothing will compare to a stroll through the historical center.
Strawberry Tours offers free guided tours through the most popular tourist spots. You can use them to see and learn about the most notable parts of the city as well as get advice on other notable places to visit. You shouldn't walk Rio on your own unless you know the city very well. Therefore, guided tours are usually the best and safest option.
3. Enjoy local food in the markets
Exploring various local markets is one of the most important things to do in Rio de Janeiro if you want to witness the local culture. Although the markets are contemporary, you'll be able to see the traditions they were built upon.
They also make the best places for buying native souvenirs and enjoying traditional foods. If you are adventurous and seek excitement, be at the Gloria market on a Sunday morning. Here you can find the best spices and tapioca pancakes that'll rock your world.
The Ipanema market is the best place for souvenirs on Sunday mornings. If you take a short ferry ride to the Niteroi market, you'll get the best fresh fish and seafood in this part of Brazil.
4. Witness the Brazilian nature in all its glory
Visiting Jardim Botanico is one of the must things to do in Rio de Janeiro. It's one of the most diverse and beautiful botanical gardens in the world. Here you can see over 6,500 wildlife species meticulously tended to create a perfectly harmonious ecosystem.
However, if you want to take your exploration of the Brazilian nature a step further, you also need to see the gardens created by Roberto Burle Marx. They still exist in some of Rio's public buildings and even in other countries.
Roberto Burle Marx loved his country and the wonders of its land. Therefore, instead of using imported European plants he created his gardens with the local flora. He was one of the first to actively promote the conservation of Amazon forests and received numerous awards for his incredible green creations.