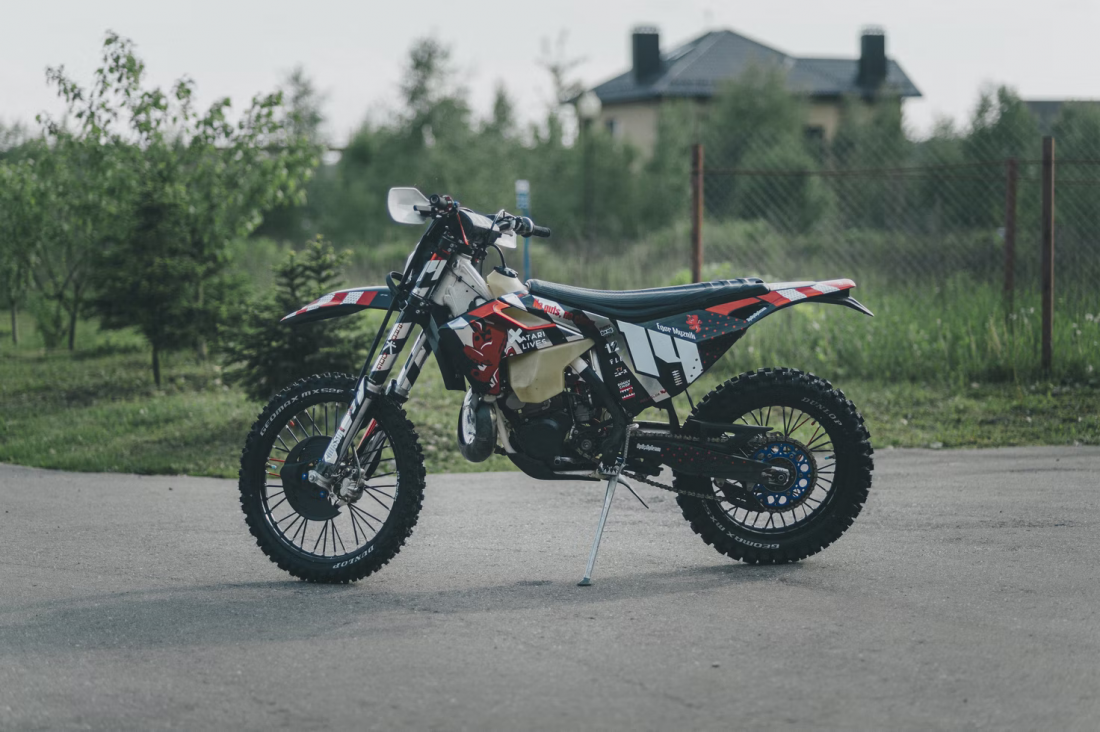 With a stunning countryside and perfect bike routes, it's odd that Wales doesn't have more poker runs. While there are some prominent poker runs, such as the run that takes place on the water at Pwllheli in North Wales, all in all the activity has yet to gain traction. Therefore, we're proposing you stage one of your own, with your motorcycle club or just a group of friends.

A poker run is based on a simple premise. Competitors travel between two points, with three checkpoints, receiving a card at each and one at the end. That gives each person five cards to make a poker hand, and the best hand wins the day. It's simple. All you need is a knowledge of poker hand rankings, a deck of cards, bikes, and a route. The first three are easy, the last one we've taken upon ourselves to provide.

Before setting off, remember to ride sensibly, stick to speed limits and enjoy the winding route and camaraderie of poker runs correctly.
Baffle Haus Cafe, Goytre – NP4 0AD
Starting the day on a full stomach is certainly a good idea, and therefore our route begins at the Baffle Haus, outside Pontypool. This is a key biker haunt, so it's a good place to meet some like-minded people and mingle before your poker run. After handing out the first cards, you'll set off north, up the A4042, before joining the Crickhowell Road. You will take the Gospel Pass to Hay-on-Wye and end up at checkpoint one.
Honey Cafe, Bronllys – LD3 0LH
Honey Café offers some spectacular views to hand out those second cards, and the second leg is much shorter at just 15 miles. The B4560 is utterly beautiful, and you'll pass Llangorse Lake, doubtless wanting another quick stop. Remember, a poker run isn't a race, the winner is the rider who gets the best poker hand, but with views across the Usk Valley and on this short stretch, you will all feel like winners.
The Brecon Beacons National Park Visitor Centre – LD3 8ER
Another wonderful stop will see you taking a short walk if you wish, quite doable in riding boots, to explore the visitor centre. The leisurely ride is easily achieved in a day, so take your time here before setting off again. Get back on the A470 and head south, past Beacons Reservoir. Take the A4059 and enjoy the winding road with some great sightlines. If you need to fill up, you can do so at Sennybridge and Glanusk Services, but afterwards, turn left towards Llanddeusant and onward to Pont-ar-Llechau. If you're in any doubt, we have provided postcodes for you.
Carreg Cennen Castle, Trapp, – SA19 6UA
Carreg Cennen Castle is the penultimate stop and well worth taking a little time to explore on foot. Get your fourth card, before hitting the gas again, for the short sprint to the finish. It's a little over 10 miles, and you'll head through Llandeilo before picking up the B4302. There's a chapel on the left as you head along the road, with a turning just before. Taking that turning brings you to the little community of Cwmdu, with its community-run inn where you can grab your final card.

Before going on a poker run, make sure your motorbike is in top shape. Good motorcycle maintenance will protect you from unfortunate accidents. This way you can enjoy everything a Welsh poker run has to offer: breezy rides, fantastic views, and fun competition with friends.