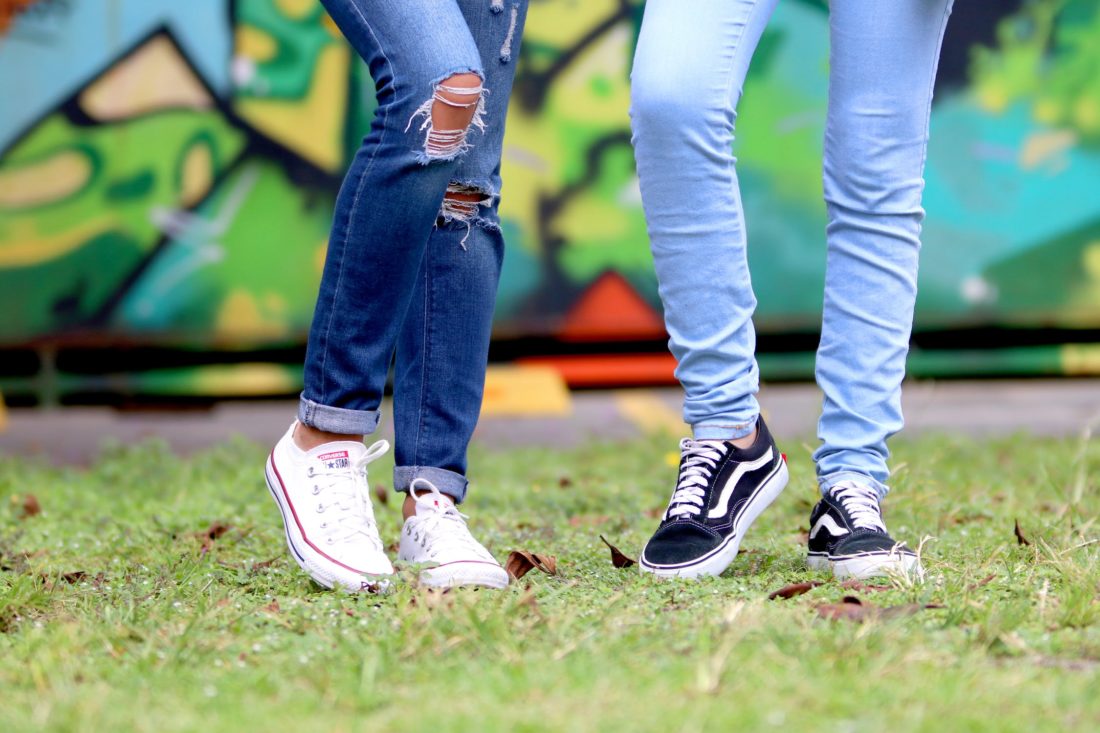 When it comes to footwear, women have so much choice. Whether we are going for a casual look or we want to find some shoes that will go with our favourite dress, there is always a new style to choose from. Fashion trends come and go, and this is why it is important to stay on top of the latest trends in women's footwear.
In this article, we'll give you some of our tips on how you can style the latest trends. We'll talk about everything from knee-high boots to trainers. Keep reading to find out more.
Trainers
One of the hot trends right now is classy trainers. Many people believe that you can only wear trainers when you are wearing a casual look, but it is entirely possible to wear trainers to a more classy event. When styling trainers, we suggest that you get a nice pair such as these trainers from Dune. You should then consider wearing them with a maxi skirt or even some tights and dress. Trainers are bang on trend right now so don't forget about this.
Knee-High Boots
Another popular trend in women's footwear that you will want to learn how to style is the knee-high boot trend. These are very much on trend right now, but many people struggle to wear them without covering up their entire outfit. The best way to style knee-high boots is to wear a shorter skirt or some tights. It is nice to have a gap between the top of the boots and your outfit, but tights can act as a bridge here. Make sure to style your boots with a fashionable handbag to complete the look.
Wedge Heels
Gone are the day that stilettos are the most fashionable kind of heeled shoes in women's fashion. While you can still wear your sky-high heels, its time to make room for wedge heels which have been more popular in the past year. Your wedge heel can be on a pair of boots or it can be on a pair of open-toe sandals. The great thing about wedge heels is that they are much more comfortable to walk in as you will have some added stability. Make sure to pick up a pair of wedge heels if you haven't already.
Laces
The final trend in women's footwear that you should know how to style is the laces trend. We love a pair of high heels that have laces along the front as we think that they can make you look a little more sophisticated and sassy. When styling your laced shoes, it is important to go for a simple look. You don't want to take away from the look of the laces as these are what you want to draw people's eyes to. Laced heels can look great in black so make sure to pick up a pair of these.
Final Thoughts
If you struggle to keep up with the latest trends in women's fashion and footwear, then you should make sure to read some fashion blogs and stay up to date with social media influencers. Women's footwear is always changing and there are always a new pair of shoes that you can try on and fall in love with. If you have any of the pairs of shoes that we have discussed in this article, then make sure to style them accordingly. Remember that it is important to have a bit of you in your style so don't get too caught up in the latest trends.