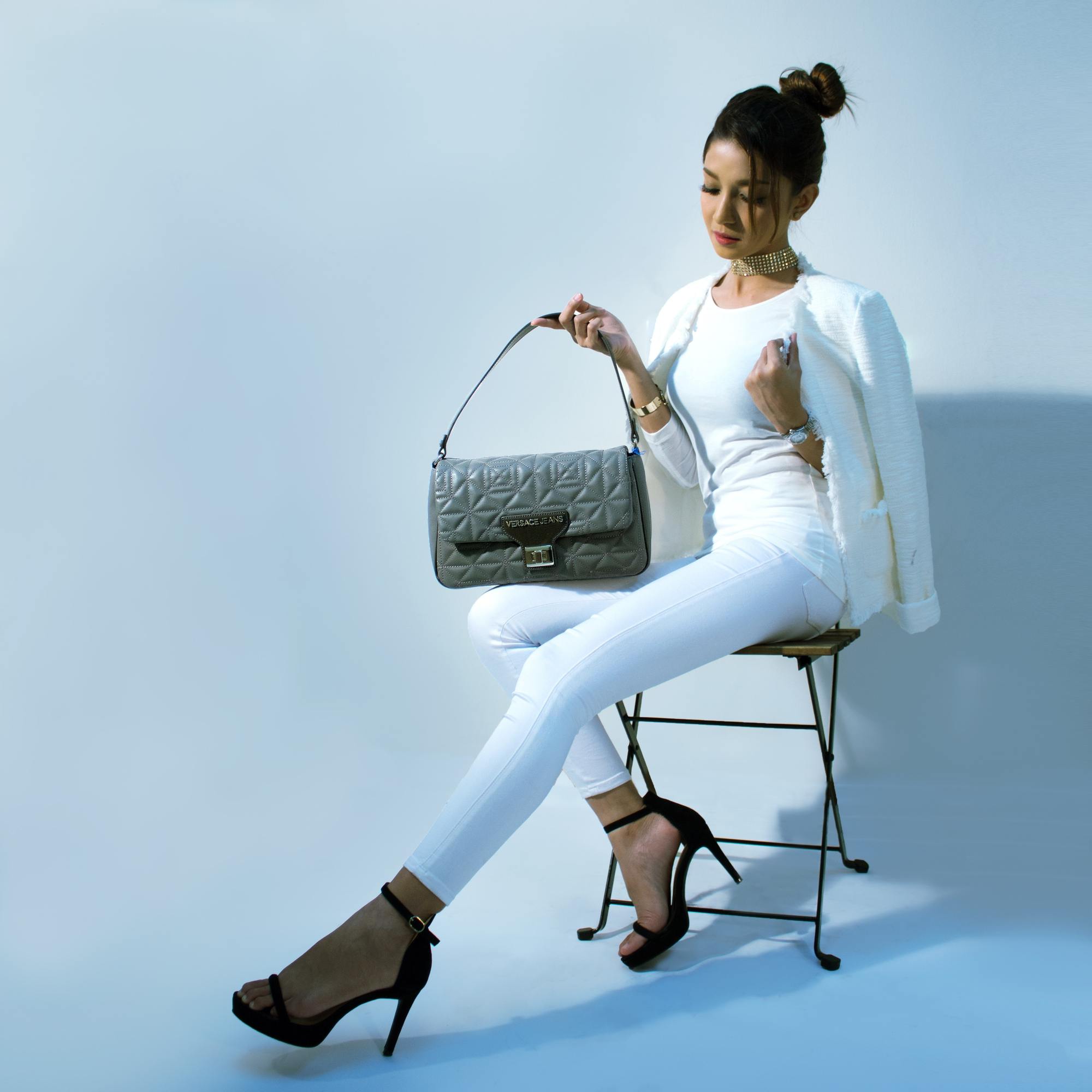 Whether you're going for a business power look or fun and flirty for spring the handbag is an essential accessory. These are the handbag trends for every look.
Don't ladies just love handbags? How many do you actually have? More importantly, do you know how to mix the right handbag with the right outfit?
Although you want to pick the perfect handbag to go with an outfit, there are some practical aspects to picking your perfect handbag. Let's review some handbag trends to help you get started!
How to Choose the Perfect Handbag
You need to first ask yourself, what is the occasion? Where are you going to?
For example, are you going to a business meeting or are you going to a party? If you're going to a party, are you going to be dancing or are you going to be just standing around?
Or is it a dinner party where you can just put your bag down as you arrive and not worry about it for the rest of the evening?
These are practical things that you need to consider when choosing your perfect bag with your outfit.
Another thing to consider is what you're going to need when going out. If you just need a wallet, cell phone, and keys, then a small handbag will be perfect.
However, if you carry a lot of things in your handbag, there's nothing worse than trying to stuff a whole bunch of stuff in a tiny little bag.
It also doesn't look that stylish, so rather find the perfect size that's going to work for your needs.
Essentially, what you need to look at is what is practical for you.
For example, can you wear an over the shoulder bag or is a backpack? Does a crossbody work better for you? Here are some styles you may consider.
Bucket Bags
This is one of the currently popular handbag trends.
If you look through social media, in different stores or basically all around you, you will not miss them.
The specific most trendy one in the designer world is the Louis Vuitton neonoe bag. People have been loving this classy bag.
It has an amazing price point, not exactly affordable, but it's a really good price point for Louis Vuitton.
Also, you get a lot of space/bag for your money.
It comes in different colors and a monogram canvas. You can get different colors like black, rose ballerina and red.
The bag is also very versatile. There is a strap and you can definitely change the way you wear it probably depending on your height. You should definitely consider this bag to spice up your look.
Top Handle Bags
The next trend that is all over the place is a top handle bags and more specifically, the Coco Chanel top handle bag.
It is a gorgeous Chanel handbag that is gaining popularity as time goes on and is an on-trend bag right now.
Other designers have incorporated the top handle into their bags as well.
For instance, Gucci is also doing some bamboo top handle bags which makes it the focal point of the actual bag and a great accessory for your outfit. The good news is you don't have to pay a designer price to get this look. Check out secondhand retailers like Joli Closet to see what's in stock!
The Miniature Handbag
Another one of the handbag trends to look out for and is extremely popular right now is the miniature bag.
It is a tiny bag that almost looks like it would be a little bag for a three or a four-year-old girl but many people have been loving them.
The miniature bag is more of an accessory to add your outfit.You can obviously throw in a lipgloss or some keys in there because it's really not going to fit much. It's more of an accent to your outfit rather than a bag.
Consider These Handbag Trends
Spice up your outfits today with the mentioned handbag trends and look classy while at it. A great handbag is a wardrobe investment and will last you for years.
For more fashion tips, contact us today!