A small bathroom does bring some design challenges, but it can also open a world of creative opportunities to those who know where to look. With the right approach, you can transform your small bathroom into a chic retreat where functionality and style go hand in hand.
The right layout for functionality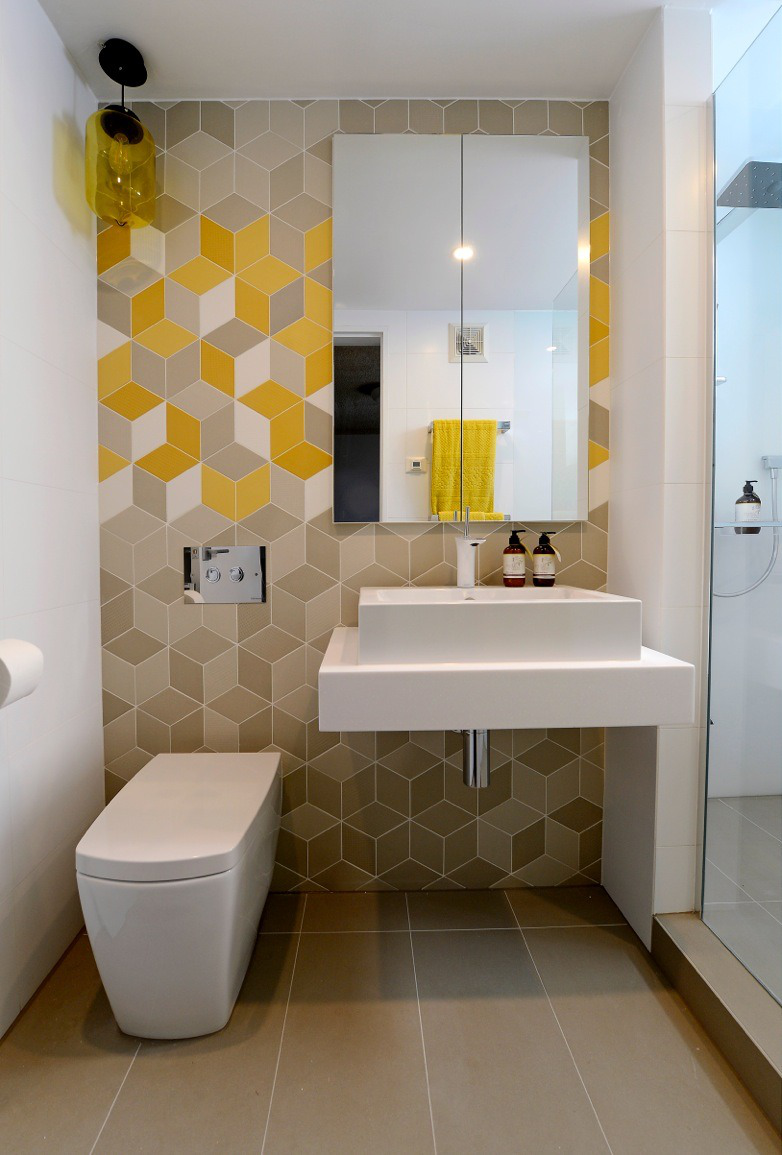 Finding the right layout is key to designing a functional bathroom. You need to make the most of your space, so don't hesitate to rearrange your bathroom elements. For instance, if you don't have a lot of space for storage, you can use the wall above your toilet for several floating shelves. You can also free a lot of floor space if you opt for a floating sink. You can draw a plan on a piece of paper and try out several layouts to find the one that fits in your bathroom.
Minimalism is the way to go
Whether you're a fan of bohemian or a modern style, minimalism can and should be contained within your predominant bathroom design. This particular style will help you eliminate clutter, bring decorations down to a minimum and create an open space in your bathroom. Not only will minimalism let certain details come to the forefront, but it will also make your bathroom seem bigger. Thus, you should remove unnecessary items and keep your surfaces clutter-free.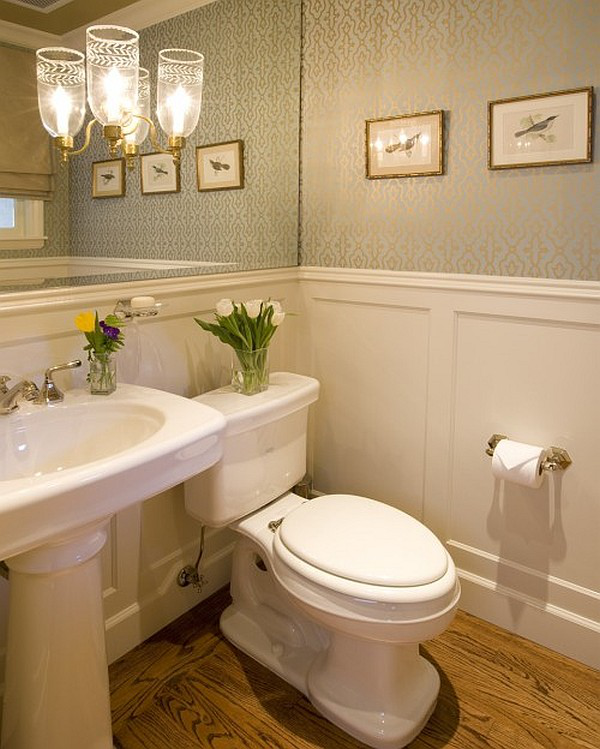 A soothing and open colour palette
Colour plays an important role when it comes to the design of small spaces. The right colour scheme can open up your bathroom, set the tone of elegance and create a soothing ambience. An understated palette will brighten up your bathroom and transform it into a calming retreat. You can go with muted tones and soft neutrals to introduce a sense of serenity to your bathroom. However, this doesn't mean that you can't opt for a daring choice of colours. Sometimes, dark, moody tones can create a cocoon effect, perfect for a bathroom sanctuary. For a balanced look, you can create a contrast between a dark floor design and bright, soothing wall and ceiling colours.
The focal point: simple yet impactful
Since your bathroom is limited in size, you should opt for hand-picked pieces that will create stunning visual appeal. A single focal point can set the tone for your entire bathroom, so make sure to pick one that will truly dominate the room. For instance, sleek modern bath tubs are used as an elegant statement in retreat-inspired bathrooms. A beautiful tub that features a simple design of clean lines can elevate your bathroom décor and fill it with an atmosphere of relaxation and sophistication. If you've always wanted to have a tub but were limited by your bathroom size, you can still introduce this chic addition. You can find small baths, a space-saving solution that will still help you create an indulgent vibe.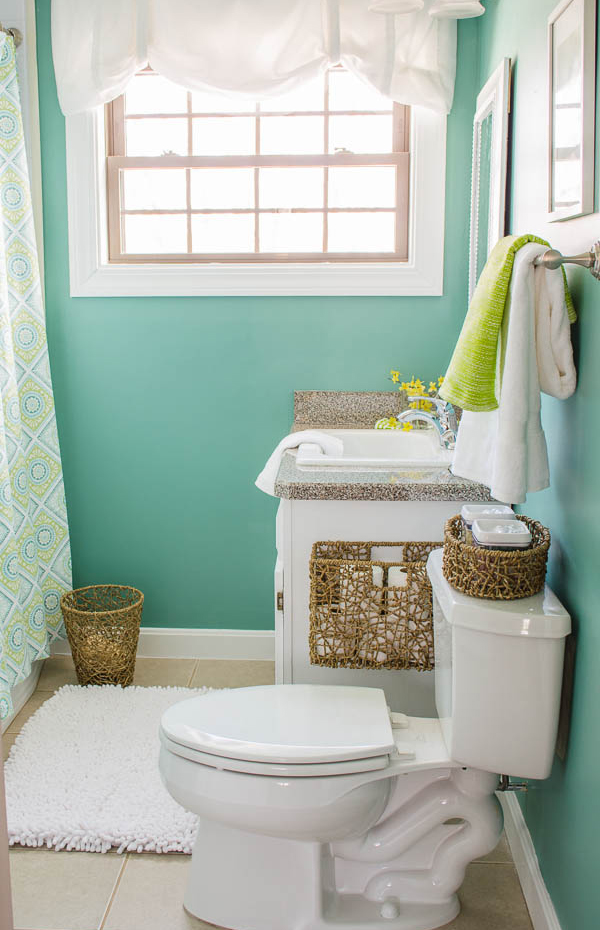 Storage to the rescue
As one of the key elements in a small space, storage units will help you create a functional bathroom. You have a range of stylish options that will keep your bathroom organised, open and clutter-free. From floating shelves and in-wall compartments to door hooks, baskets and racks, you should find a solution that fits your bathroom design.
Plants galore
Plants are the perfect accessory for your small bathroom. Since your tiny space may seem cramped, plants will create a bright, open atmosphere. They will also act as natural air purifiers, so your bathroom will feel less stuffy. In addition, the energising splash of green will certainly liven up your bathroom and create a spa-like ambiance. You can place them on shelves, use hanging planters or decorate an empty corner with a stool and a leafy plant. However, make sure to pick species that thrive in the bathroom environment.
Mirrors are a must
Introducing mirrors to your bathroom will not only elevate its décor, but it will also create an illusion of spaciousness. Mirrors will reflect light around your bathroom, making it seem bigger and more open. You can opt for a wall-to-wall vanity mirror or place two smaller ones side by side. If you don't have enough room to hang a mirror, you can place it on your window. This way, you'll ensure your privacy while also improving your small bathroom design.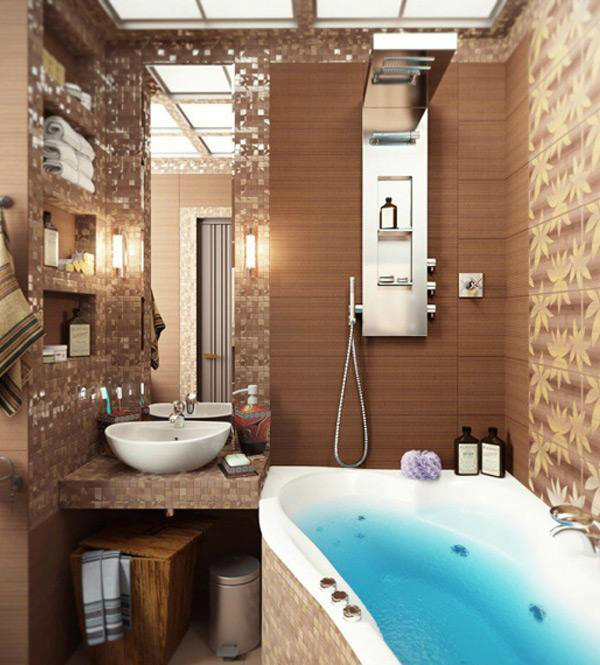 Space-saving sink design
One of the most common problems in small bathrooms is the lack of space for a stylish vanity with a beautiful sink. Fortunately, this is a problem with a simple solution. You can go with a long and narrow sink and vanity design. An oval sink is another functional option that can free up more counter space. On the other hand, if you opt for a larger sink, make sure to utilise the space below for additional storage units.
With these simple and stylish design ideas, your small bathroom will quickly become a stylish and functional haven.