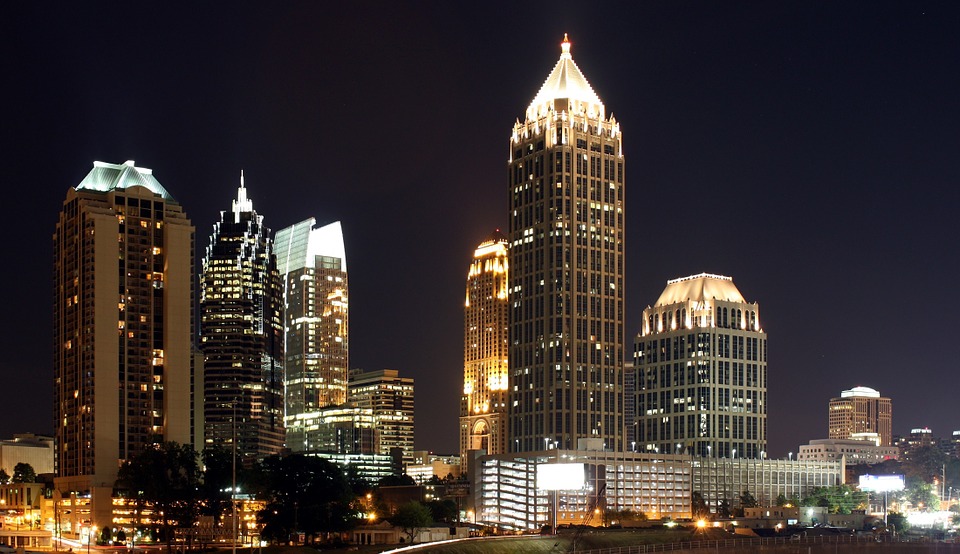 Getting to know one's way around in a new city is one important way to relieve the stress and begin to feel at home. Establishing a routine is another. With big cities such as Atlanta, the following will assist with any mover's due diligence.

Utilities 
Electric is privately provided by Georgia Power. Online chat is the quickest method for establishing service, but you can reach them at 1-888-660-5890.

City-governed utilities: water and trash service
The department for water service is Atlanta Watershed Management. Setting up an account by visiting them online is the easiest method.
Of course additional tasks that will help with settling into Atlanta include vehicle registration and registering to vote, both of which can be done online.

Natural gas
Regarding natural gas, residents have a variety of options. Scana Energy, Infinite Energy, Gas South, and George Natural Gas all provide service.

Online connectivity
AT&T as well Comcast provide standard internet and cable services, but for online speedsters, Google Fiber is also available.

Neighborhoods 
Neighborhoods offering plenty of activities include these areas across the city.
– Lake Claire offers jogging and walking in a comforting forest setting.
– The Woodfield area contains famous Memorial Park.
– East Atlanta Village offers a sense of history and a variety of historic tours.
– Castleberry Hill is the new place for hipster bars, cafes, lofts, restaurants, and startup businesses.
– Decatur offers old-world charm, Atlanta-style.

Best (scenic) routes to work
Much of the average work commute depends on location and daily or weekly construction. Road closures happen regularly. With smartphone in hand, the proactive commuter can contact the city DOT for their weekly road-closure press release.
For non-drivers, public transit services nearly one-half million people daily. Commuting services are available within the counties of Atlanta, Fulton, and DeKalb.
However, for people with a little more time on their hands, or for people looking for scenic drives, Atlanta certainly delivers.
– Northside Drive offers lush trees for plenty of shaded driving. Winding roads and local stores make for a pleasant weekend day trip.
– Mount Paran Road is rural in appearance and offers the calm illusion of an era three- or four-decades past. Older, almost quaint, stores and restaurant abound, and as locals like to say, "snap a selfie, and no one ever will believe it was taken in the heart of Atlanta."
– Ansley Park offers home-watching where drivers can enjoy 19th and early 20th century architecture as well as more modern mega mansions.

Airport 
The airport is one of the nation's most active, and when it is time to fly, reaching Hartsfield-Jackson Atlanta International Airport, it is easiest to reach via public transit. For drivers, the airport is located south of city central and just north of Williamsburg Park. Direct routes include those using either I-285 or I-75.
Moving Companies
Fortunately, given the size of Atlanta, there are a number of local moving companies in the area who could assist with your move. Companies like Suddath offer local moving options, long distance options, and even packing and unpacking services. Just make sure to do your research before you commit to anyone. Verify that the company is licensed and insured before you sign any paperwork.

Things to do
Obviously, once the basics are in order, it is time to explore and relax. For the new Atlanta resident-welcome! There is plenty to do.
In no particular order, many residents and tourists alike enjoy the following activities.
The Atlanta Symphony Orchestra is renown and will elate any music lover. Atlantic Station provides weekenders a cornucopia of activities. From shows to dining to world-famous barbecue, Atlantic Station keeps people busy, entertained, and fed.
Buford Highway is famous for its cuisine. From barbecue to fusion-dining restaurants that specialize in mingling cultural foods, this stretch of highway is only a little more than a mile in length. However, it is packed with all the variety any tourist or any new resident will desire.
Families and water lovers can cool off at the Chattahoochee River where fishing, canoeing, and swimming are popular. After a day at the river, the Georgia Aquarium offers a world-famous educational tour featuring a wide variety of marine life.