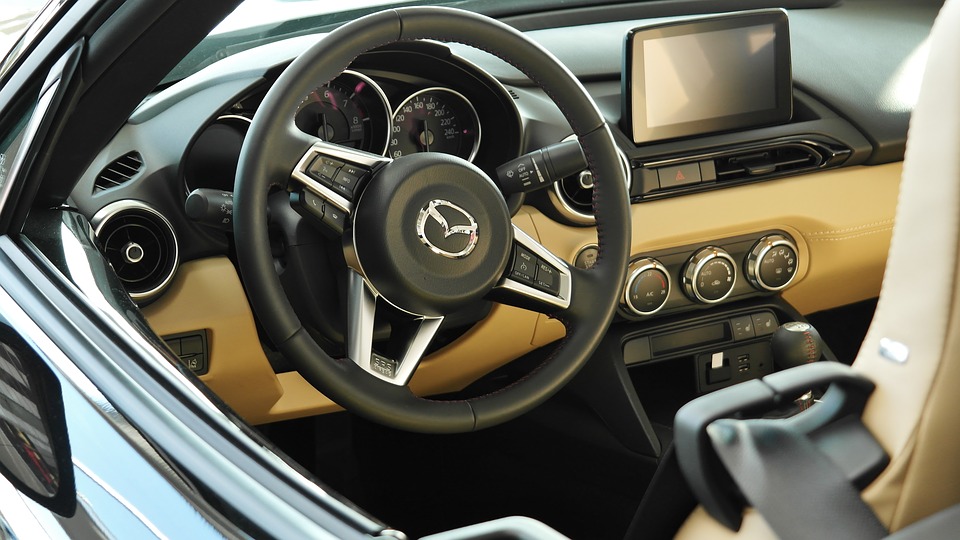 If you are looking for a premier Mazda dealership in Perth, look no further than Mandurah Mazda. We are committed to providing our customers with superior service, great driveaway deals and excellence from start to finish.
We have a large range of new and used vehicles to suit every lifestyle. Our committed team also provides servicing with genuine Mazda parts and accessories, and we can assist you with finance and insurance matters. If you are in the process of deciding if a Mazda car is right for you, why not come in and browse our vehicles, and even take one for a test drive?
Is a Mazda the right car for you?
If you're in the market for a new car, it can be overwhelming deciding which brand to buy. There's a lot of information out there and it can be hard to sift through it all, but if you value safety, a pleasurable driving experience and a sophisticated looking vehicle, a Mazda might be the right car for you.
Whether you are looking for a striking sports car, a sleek sedan or a spacious SUV, the Mazda range has something to suit every lifestyle. Often compared to luxury cars, Mazdas are the top choice when it comes to an attractive design that doesn't compromise on power or a comfortable driving experience.
Mazdas have a high satisfaction rate with owners because of their reliability and value for money, their comfortable and convenient interior, and the many innovative technologies that make Mazdas a pleasure to drive.
With SkyActiv technology, Mazda vehicles are fuel-efficient while not compromising on performance. The safety technology i-Activesense uses sophisticated detection devices and cameras to minimise risks, avoid potential hazards and keep you secure on the road.
Are Mazdas expensive to maintain?
Mazdas are recognised as one of the best value-for-money car brands on the market. When considering purchasing a new car, it is important not just to look at the sale price. You should also factor in longer-term costs such as how fuel efficient the car is, how much it will cost to insure, maintain and repair it. Taking this comprehensive approach, Mazda cars do very well.
The  Consumer Reports 2019 found that Mazda ranks third for reliability. That means customers are satisfied with their Mazda vehicles, finding them to be durable and inexpensive to maintain.
Mazdas are made with high quality materials that are easy to source, and are therefore less expensive than parts for other brands. Mazdas also tend to be quicker to fix than other brands, meaning they will be off the road for less time so you can get back to driving.
We know Australians love to drive SUVs, and the Mazda CX-8 outshines competition for reliability and affordability. According to the 2019 annual report by RACQ, the Mazda CX-8 is one of the cheapest seven-seat SUVs per week, when considering the overall costs of ownership, maintenance and fuel efficiency.
How much does it cost to service a Mazda?
To keep your Mazda in top shape, we recommend you service your Mazda every 12 months or 10,000km, whichever comes first. If you're thinking of buying a Mazda, you can use Mazda's Service Select to get a reliable figure you should expect to pay for a service. For example, a typical service for the Mazda 3 will range between $295 and $338 for the first five services.
What to ask when visiting a Mazda dealership
We are a Mazda dealership Perth can rely on for outstanding customer service and a great deal every time. We value our customers, and want to make sure they get the best value for their money. That's why we will tell you honestly what you should ask any car dealer to make sure you're getting the most zoom-zoom for your money.
Ask your car dealer what the total cost is, all extras added up. Then make sure you ask them what is the best they can do for you. At Mandurah Mazda, we're committed to finding the right car for you and your budget, and making sure you drive away with a smile on your face.
Mandurah Mazda: the best deals around
At Mandurah Mazda, we have a large range of new and used Mazda cars, and only offer you the highest quality vehicles. Whether you are looking for something small and compact for the city, or something you can take on road trips with the family, we have the car for you.
All our vehicles are backed by a five year unlimited kilometer warranty, showing our commitment to only the highest quality vehicles. If something does go wrong, speak to our friendly staff who will gladly give you professional advice and assistance on making a claim.
We also sell genuine Mazda parts and accessories because we know that when you invest in a car, you need to look after it too. Only genuine parts and accessories are designed at the highest quality to work optimally with a Mazda vehicle. Also, when you buy genuine parts and accessories from us, you are backed by a 2 year/40,000km warranty for your peace of mind.
Keep an eye out for our special offers at Mandurah Mazda, and see what great deal you might be able to get. Come in to our spacious showroom and have a browse. Our friendly staff are able to answer any of your questions and walk you through the many innovative features of our Mazda vehicles.
If you have your eye on a particular car, why not see what it feels like to drive it? Take one of our demo cars for a test run, and experience the pleasurable driving experience that Mazdas are renowned for.
Top Mazda dealership Perth
If you are looking for a reliable Mazda dealership in Perth, come and visit us at Mandurah Mazda  and experience our superior service. We are proud members of and have been serving our local community for many years. Our professional approach, and our commitment to satisfying our customers are two of the reasons why many people choose to purchase and service their Mazdas with us.
We are one of the premier Mazda dealerships Perth has to offer but don't take our word for it: come down to our showroom, and see for yourself. You can find us at 137 Pinjarra Road, Mandurah or give us a call on (08) 9583 1600.