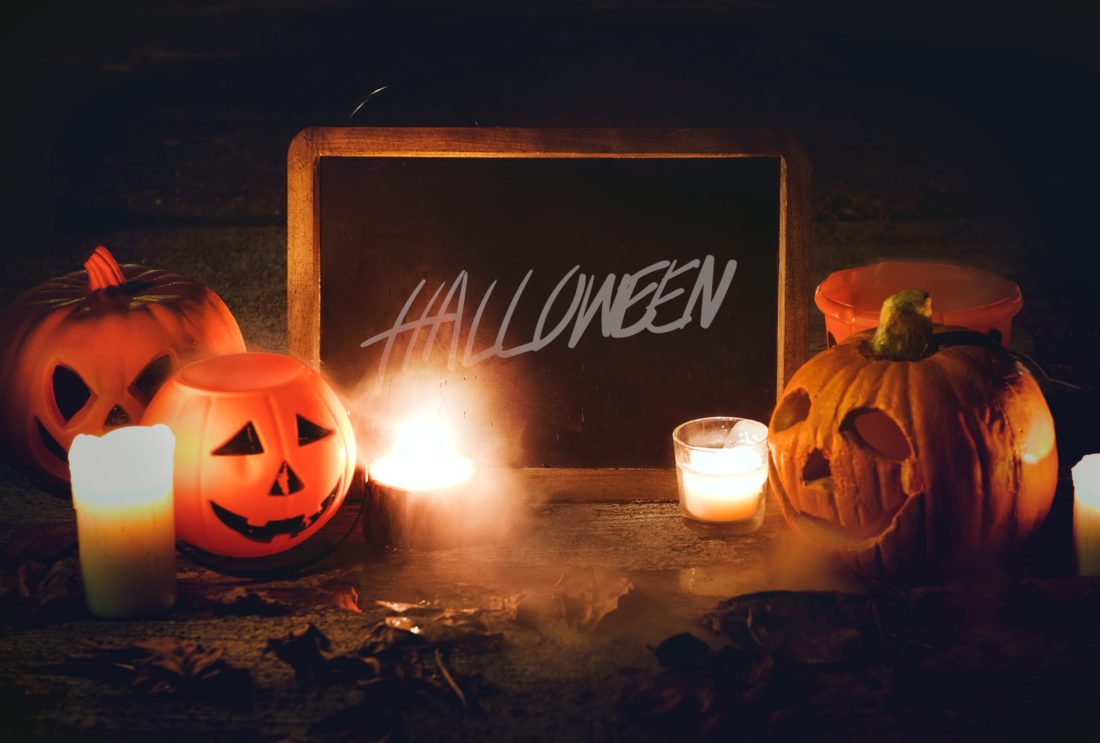 Halloween is an important fall event, and it can involve decorating your home, your place of work, and even yourself. In fact, this holiday is so important that it generated $9 billion in revenue in 2018 in the United States. With more adults participating in Halloween festivities than ever before, one way to set your Halloween costumes and decor apart from everyone else's is to invest in products that will light up the night sky with ghoulish flare.
Decorations
Drive through almost any neighborhood in late October and you will see house after house decorated for Halloween. Some neighborhoods even encourage competition to see who can put on the best display, and the festivities aren't limited to permanent residents. Campgrounds have gotten in on the fun, with late-season campers decorating their sites for trick-or-treaters as well.
An obvious option for Halloween decorations that light up is strands of lights. Whether you like pumpkins, skeletons, or candy corn orange, there's something for everyone to wind around windows and along eavestroughs. Although it's considered traditional to carve a pumpkin and light a candle inside, some opt for battery powered lights instead. It's also possible to purchase pumpkins that plug in and black trees that light up.
Lawn ornaments have also become very popular. Inflatable monsters and shapes are easy to assemble and light up inside, making them easy to see. Other light-up decorations include pathway lights with skulls, ghosts, or pumpkins. Special bulbs are designed to cast an eerie light over your porch or sidewalk, and projected decorations will light up the sides of buildings with spooky images.
Parties
Halloween parties typically involve both costumes and decorations, but they can add their own special requirements. One great way to set your party apart is to organizing outdoor games with accessories purchased from Premier Glow.
Those who decide to mark the occasion with a Halloween mini golf party can take advantage of glowing golf balls that come in multiple colors. Provide glow bracelets and necklaces to your guests to help others see them. You can also offer glow stick eyeglasses and glowing name badges. Opting to light up the pathways between holes with glow sticks or yardage markers is also a great idea, because this makes it easy for people to see where they're going while adding an atmospheric touch.
Regardless of whether your party is for children or adults, glowing bubble guns can be a great way to have some fun. You can also incorporate glowing barware, including cups, ice cubes, straws, serving trays, and shot glasses.
Costumes
Dressing up is a big business, and people spend a lot of money doing it. In fact, in 2017 the average man spent almost $100 on their costume, while women typically spent $77. When people are investing so much money in their appearance, they want to ensure they are dressed to impress, and costume accessories which light up are an ideal way to reinvent a costume or character and draw interest.
There are many different items that can be incorporated into your attire that illuminate it. Skull masks are an impressive way to put a fresh spin on a skeleton or Day of the Dead costume. Those planning to dress up as a prince or warrior can opt for a sword that lights up. Jewelry options include necklaces and tiaras. There are also light-up wigs, hairbands with attachments, devil's horns, hats, and eyeglasses, offering plenty of options you can incorporate into a wide range of costumes.
While illuminated costume may enjoy the benefit of standing out, another advantage of light-up costumes and accessories is that they're easy to spot in the dark. Millions of children and adults are outside after dark on Halloween night, and this is one way to ensure that trick-or-treaters who are out on busy streets will be visible to oncoming traffic.