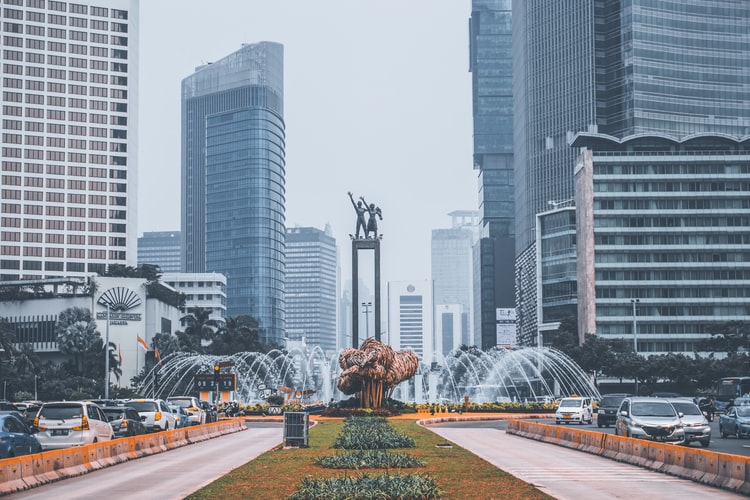 The sprawling Indonesian capital, Jakarta, might seem like a chaotic city to visit. The heavy traffic and the high population of people in the capital might have you wondering whether your stay will be worthwhile, especially if you are a first-time traveler. 
However, once the dust settles, you get to understand the magic of Jakarta and learn why it is one of the best places to visit in Indonesia. One of the most appealing things about the capital is how friendly the residents are to foreigners. They genuinely give you all the attention you need and are always very keen to learn more about you.
Top Attractions and Activities In Jakarta Indonesia
Besides the people, Jakarta has great attractions and dozens of activities to do that make your visit worthwhile. Below are a few of them.
1. Accommodation
Jakarta is a metropolitan city and the hub of Indonesian's economy, business finance, and trade. Every year thousands of people worldwide converge in the city for business meetings and leisure. The city offers its visitors and residents alike a broad range of luxurious hotels, with most of them located in the city center.
If you want to escape the hustle and bustle of the city, you can also find lavish resorts that can comfortably accommodate your whole family on the city outskirts. If you are in the city for business, the best hotel in Jakarta that you choose should be close to your needs to avoid wasting time in heavy traffic.
2. Shopping
Whether you are traveling to Jakarta for leisure or business, another experience you will love is shopping. The city has over 200 shopping malls within the capital and the surrounding areas. Many shopping malls have amazing archliberal designs and a choice of shops, restaurants, salons, galleries, and grocery stores.
Your choice of the shopping mall will depend largely on what you want. Some of the most notable ones are Plaza Indonesia, Grand Indonesia Shopping Town, Mal Taman Anggrek, and Plaza Senayan.
3. Contemporary Art and Museums
Incorporating roots of Chinese, Portuguese, Indian, and Dutch history, Jakarta has one of the richest cultural heritages in Indonesia. Each of these diverse cultural elements combines to create a vibrant creative environment and, as a result, a booming market for almost everything from business, trade, finance, tourism etc.
These ten must-see contemporary art venues and museums in Jakarta will allow you to experience the creative richness of contemporary Indonesian art for yourself.
Akili Museum of Art
ART: 1 (Formerly Mon Décor Gallery)
Artsphere
Bartees Gallery
Ciputra Museum
Edwin's Gallery
Gallery Kemang
Hadiprana Art Gallery
Museum Of Modern and Contemporary Art (MACAN)
Ruci Artspace
4. Thousand Islands
Should circumstances become too chaotic in Jakarta, travel to the Thousand Islands, a quiet treasure off the city's North Shore. These islands, which stretch 45 kilometers across the Java Sea, are the ideal hideaway.
Speedboats make it simple to get there. Most resorts have boats available for hire for those interested in island hopping. The remaining islands are inhabited and utilized primarily for fishing. Tourists can choose between a budget and a luxurious choice when visiting the Thousand Islands. The ten islands are-
Pulau Bidadari
Pulau Ayer
Pulau Onrust
Pulau Tidung
Pulau Pari
Pulau Pramuka
Pulau Sepa
Pulau Pelangi
Pulau Macan
Pulau Putri
Some of the activities to enjoy on the thousand islands are freshwater fishing, boating, hiking, jet skiing, scuba diving, snorkeling, camping, island hopping, and you might even get a chance to participate in marine conservation activities.
5. Jakarta's Old Town
If you do not want to leave Jakarta without learning its history and culture, you should visit Kota or Jakarta's old town. Kota is a complete contrast to the modern and shiny capital city Jakarta. It dates back to the 17th century when the Dutch East India Company used it as their headquarters.
You will love the Dutch colonial buildings in Taman Fatahillah, the Jakarta History Museum with its whitewashed 400-year old building, Museum Wayang, Museum of Fine Arts and Ceramics, and The Café Batavia for the classic Indonesian mocktails.
Wrapping up
As much as Jakarta is a bustling town, you will not get a dull moment because there are many attractions to discover and many activities to do. The city enjoys diversity, and you will feel like you are part of the crowd irrespective of where you are traveling from across the globe.