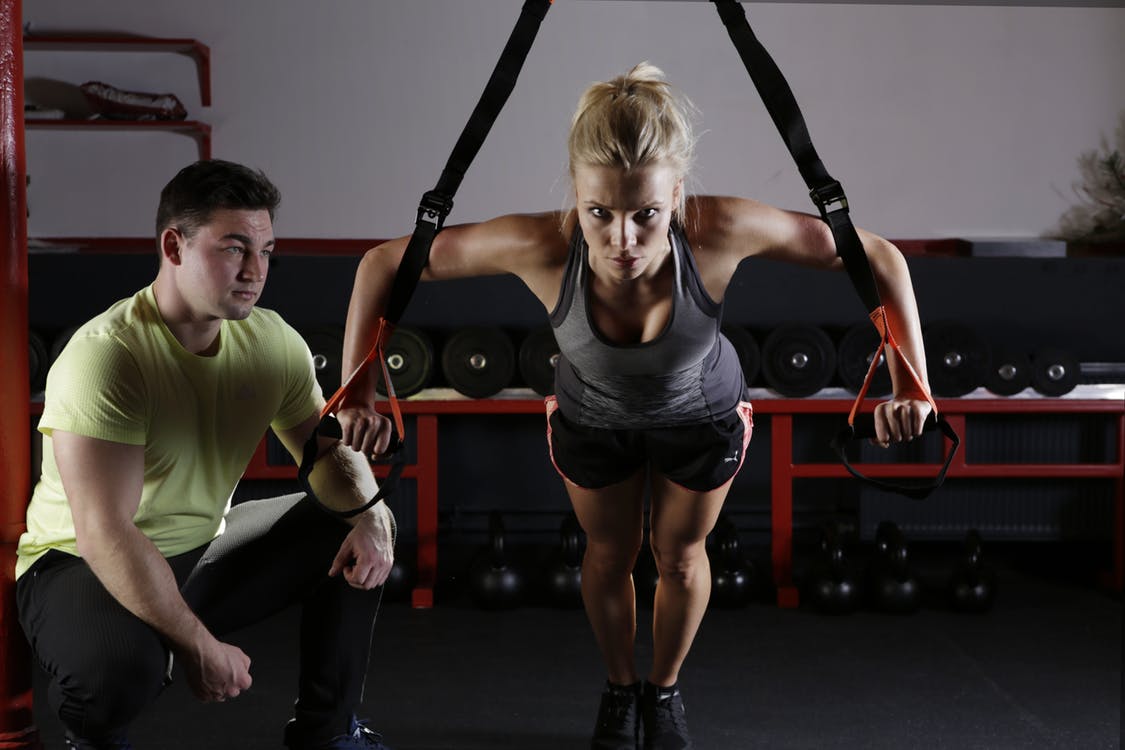 What do you want to be when you grow up? This question is not only asked to ten year olds but to twenty, thirty and even fifty year olds. It seems that people struggle most with what they want to do career wise with their life. The last thing you want is to be punching a time clock for the rest of your life at a place that you hate. The only great job for you is the one that you are passionate about. If you love what you are doing then it will not matter if you are being paid or not because you just love doing it. Next question, what are you passionate about? If you love to live a healthy lifestyle than maybe you should consider becoming a personal trainer. What does a personal trainer do? According to the National Federation of Professional Trainers, your job as a personal trainer is to teach others how to make personal and fitness goals and how to obtain them. Sound intriguing to you? Some of the qualities of a personal trainer include: motivating people, ability to create group programs, concern over your own fitness and health, basic knowledge of nutrition and exercise, and great at dealing with people. The great thing about becoming a personal trainer is that you get paid to instruct others on what you know is important; health and fitness. According to an article here are five perfect reasons why you should become a personal trainer:
Benefits you and the people you work with.
Allows you to do what you love and believe in.
Provides you with the skills and knowledge you need to start an enjoyable career.
Allows you the freedom to work where ever and whenever you want.
Leaves you with a great feeling knowing you are making a difference in someone else's life.
If you are ready to begin a career in personal training, first you'll have to get a certification. As not all personal trainer certs are created equal, you'll want to consider one that will allow you to get a job quickly. A NASM personal trainer certification is one of the most highly regarded in the industry, and is what is called NCCA-certified, meaning it has been credentialed to ensure the highest levels of a personal training certification. Other popular and NCCA-certified options include ACE, NSCA, ACSM, NESTA, NCCPT, and NCSF.
Working for yourself is wonderful until tax season comes around. When it comes time to do your taxes no one knows more than TurboTax. At TurboTax, you will get the answers and help you need to correctly and efficiently fill out all those time-consuming tax forms. From tips on tax codes to filing, all you need is TurboTax and you are good to go. Complement your TurboTax with their partnership with Groupon Coupons and you will be saving tons of money.
Before checking out TurboTax be sure to see Groupon Coupons for money saving deals in the form of coupons and discount codes. Get the maximum refund now when you use this code. Estimate taxes made simple when you use this code. Get 2017 off season deals now when you use Groupon Coupons. Are you self-employed? Use this code and save more on what you need to get your taxes done correctly. Are you in the military? Use this coupon and get a military tax discount and file for free! Enjoy $5 off on student tax prep with this code. Enjoy $20 off TurboTax Deluxe with this code. Get TurboTax Premier for only $59.99 when you use this code. Save on TurboTax for the self-employed when you use this code and get $30 off! Enjoy $30 off TurboTax Live with this code. Get TurboTax mobile and save when you use this code. Save more on Tax Day services when you use this code. Learn about the discount on your health insurance this year when you use this code. Learn how to get more money with five hidden ways to boost your return. From getting free federal edition to how to get a discount on your health insurance you will always be saving when you use Groupon Coupons.
Get your taxes done quickly when you use TurboTax. Be sure to see Groupon Coupons first for money saving deals.