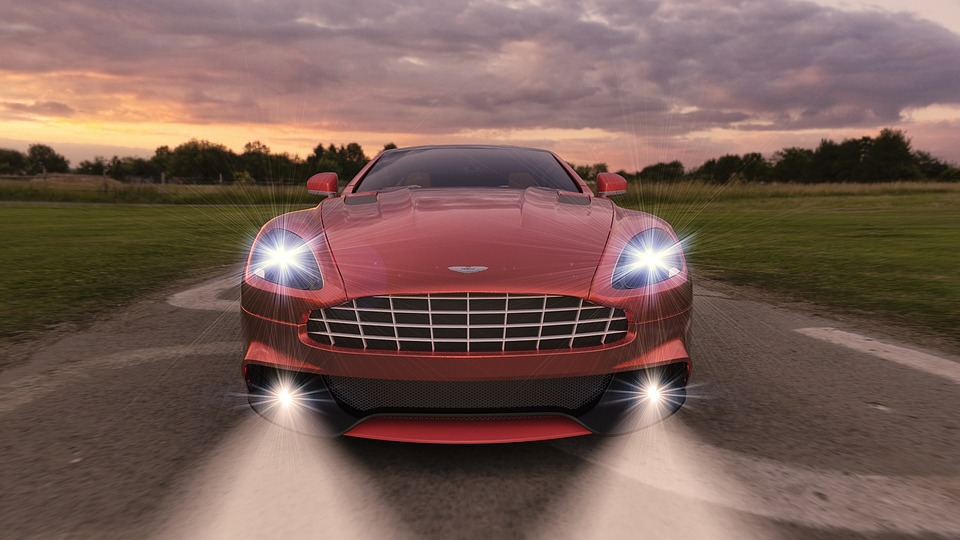 Knowing what to expect when returning a rented car, you will save time and money and avoid unpleasant surprises. We will tell you how to go for a cheap car rental and smoothly return it without hassle in simple steps.
Returning a rented car can be unusually fast. Use our tips to rent a car quickly and without fuss.
1) Plan your route
Allow enough time to travel to the return point. Some companies charge late fees, so be sure to check what time you should return the car. Websites like StressFreeCarRental.com make this process a lot easier, as you can do a search for the exact time and car size you require. The navigator will tell you about the travel time. If you do not remember the address, call the rental company. Their phones can be found in the lease documents.
2) Find the nearest gas station
If you rented a car with the fuel condition "from a full tank to a full one", refuel the tank to full immediately before returning. Keep a check in case of questions.
Most cars are rented on a "full tank to full" fuel condition. This means that you get a car with a full tank and must refuel it to a full tank immediately before returning.
Online maps will help you find a gas station near your return point. After paying for fuel, do not forget to ask for a check, in case you need to prove that the tank is full.
If you have made a rent with prepayment for an incomplete tank, then you do not need to return a car with a full tank. To check fuel conditions, see rental terms and conditions or electronic confirmation.
3) Find the pointer
At the airport, you can see the sign "Return of rented cars." If there is no sign, go to where you received the car.
4) Take some photos
Photos of the car at the time of return will help in resolving disputes about damage.
Park your car and take a picture of the fuel gauge and mileage. Then take pictures of the front, back and side of the car outside. They will come in handy in case of unexpected deduction of funds for damage, mileage or lack of fuel.
When you have parked your rental car in its parking lot at the company, it's time to unpack the camera. Take photos of your rental car inside and out. You should document the following points in particular with your camera:
Interior front
Interior rear
Tank and mileage
Front, rear and both sides from the outside
Trunk inside
Windshield
All four wheels
top, roof
With these photos you can protect yourself should you be accused of damage that you did not cause. In almost all cases, all old damage is noted in the log before the takeover and the car is properly checked for new damage immediately after it is returned. So, you are sufficiently secured. Unfortunately, however, we already had customers who reported unfair methods from individual rental companies who wanted to blame them for damage not caused by them.
Do not worry! Such cases are the absolute exception. Still, it can't hurt to take a couple of evidence photos of your rental car when you return it. After all, this only takes a few minutes and can provide uncomplicated clarification in an emergency.
5) Take away all your things
Check the trunk, glove compartment, door pockets, areas under the seats, and pockets on the backs of seats. In addition to your belongings, do not forget to take all the documents that you were given when you received the car. They may come in handy for resolving return issues.
6) If you see an agent in the parking lot…
Wave to him when you are ready to hand over the car. As a rule, the agent will check the car with you, give you a form for returning the car and pick up the keys. As soon as the agent is satisfied that everything is in order, he will unlock or refund your insurance deposit. It may take up to two weeks for funds to arrive in your account.
7) If you do not see the agent in the parking lot…
Find a box for returning keys. It will have the name and logo of the rental company. A box is needed in case there are no rental car employees nearby or the office is closed.
If you do not see a box for returning keys, go to the office: there should be information or a phone number on the door.
The road trip is over and with it the time together with the rental car. After so many experiences, the bare car has mostly become a genuine travel companion. Nevertheless, a cool head is particularly important when returning goods. We'll give you tips that are sure to make your farewell at the rental car counter go smoothly.
Tips for returning a rental car
Tidy up and clean the rental car
Plan enough time
Document the condition of the rental car
Request written confirmation
1. Clean up and clean the rental car
Even before you leave for the rental car counter, you should cover up the traces of your vacation in your rental car. After the adventures together, many memories have surely accumulated: sand from the beach day, crumbs from the food, a single sock or the daughter's toy car. Take a look at every corner of the rental car and make sure that you haven't forgotten anything – not even garbage. Of course, you do not have to return the vehicle sparkling clean, but the inside should not be grossly soiled. Shake out the floor mats, discard garbage, and wipe off any stains. If the rental car is returned disproportionately dirty, the owner can charge a cleaning fee.
2. Allow enough time for the rental car return
Allow enough time for the return to avoid unnecessary stress. Especially when you return your rental car at the airport, there may be waiting times. When you have little time to catch your flight, the hustle and bustle make it easier for you to overlook or forget important things at the rental desk. Better take the time to inspect the rental car with the employees on-site and to clarify any questions. If you return your rental car outside of the station opening hours, you will have to plan less time. Finally, just park your vehicle and insert the key. These are some easy steps for returning your rental car.
Conclusion
These tips will help a smooth return of your rental car. Let the company confirm the correct return of your rental car in writing. So, you have in black and white that you returned your rental car in good time and good condition. If damage or problems arise, they will be included in the returned log in your presence. So, both you and the owner know exactly where you are.