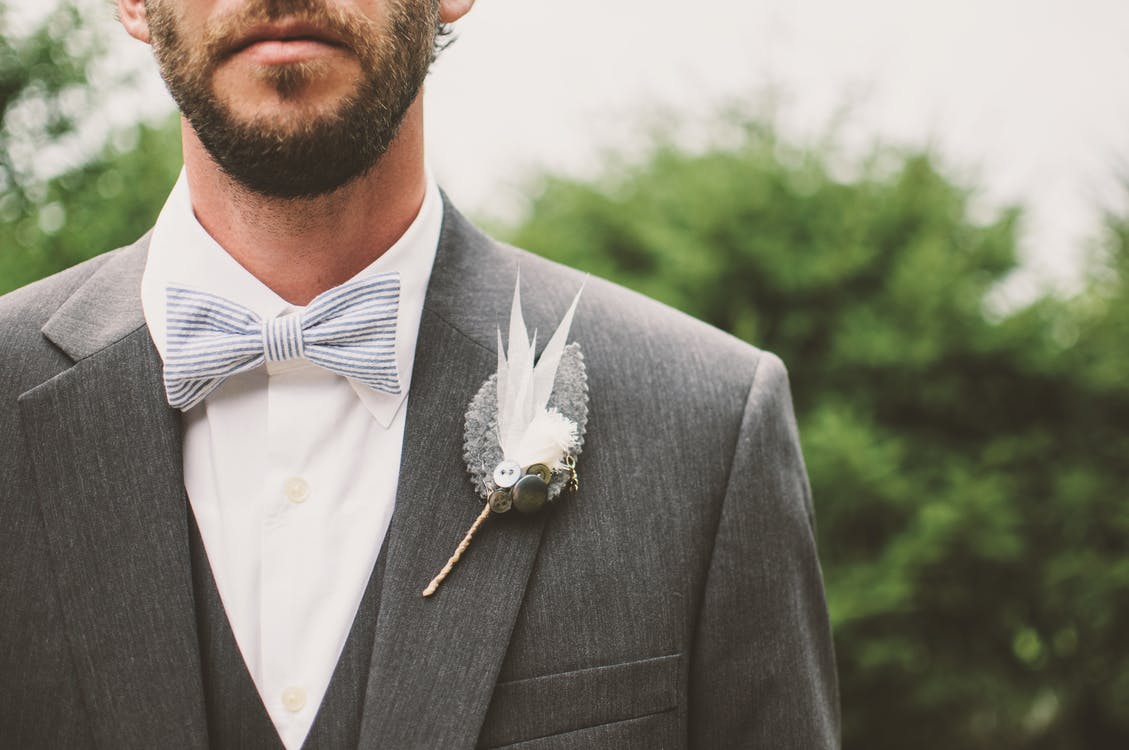 As wedding season is entering the colder months, there's no better time to shine in your best wear. While a lot of folks look at buying clothes for the ceremony, this is actually an excellent excuse to pick up some items that will stand the test of time. All you have to do is know where to start, as well as what to look for, and you too can be the eye of everyone at the party. Here's how: 
It Starts With The Shoes
If you ask anyone who works in fashion, they'll tell you every outfit starts from the ground up. Your shoes are going to dictate the rest of your clothes, as well as what you're going to wear for the wedding. Keep in mind; this isn't as stressful as you might imagine, as long as you have a good acumen for what looks practical, as well as stylish.
Start out by going for simple or classic cuts, such as flats for women or boots for men. Additionally, there are some uni-sex items you can go after as well, such as Chelsea boots or chukkas. If you're struggling with a place to look, then I highly suggest checking out Taft. These folks have been in the boot and shoe business for quite some time and can help you decide on something versatile that can look amazing both on the dancefloor or at the reception party. No matter what you go with, pick a pair that's going to have some longevity beyond just the wedding, which maximizes the value as well as gives you a staple to add to your wardrobe.
Work Your Way Up
Once you feel comfortable with your footwear choice, it's time to start addressing the other elements of your outfit. These should match the overall aesthetic you're after, as well as be pieces that go with the decorum of the wedding. For example, wearing something too loud can distract attention, while wearing something too soft might come as somber. Try to aim for lively, but subtle colors (I.E: blue and black for suits, earth tones for women). And finally, always make sure the cut looks good on you (especially if you're buying online) as this will be a huge part of how the outfit looks.
For women, one of my best recommendations for a dress has to be Azazie, which offers custom bridesmaid dresses at an affordable rate. Additionally, their direct to consumer process allows you to get the best deal while also having the dress curtailed to your needs. Overall, this maker has done an excellent job of offering women a stunning look without breaking the bank.
As for the guys, custom suit makers are also on the rise to compete with the big box stores like Men's Wearhouse. Startups like Alton Lane, which recently raised $7.5 million to offer tailored suits at a fraction of the cost have absolutely been killing it. Yes, the process of getting stylish without ever having to enter a store has become much, much easier, and something you should seriously consider as your main option. However, even if this doesn't meet your cup of tea, there's nothing wrong with going vintage. Also with the rise of a variety of quality wedding suits online from companies such as Dobell, there are far more predefined styles to choose from which you could then have tailored.
Timeless Pieces
While some people might put a stigma on buying secondhand, this is actually one of the best ways to not only save money but find one of a kind pieces you wouldn't discover elsewhere. According to the National Association for Resale Professionals, the industry is worth approximately $17 billion, which is nothing to sneeze at when you factor in the variations in prices per each item. Yes, this can be an excellent strategy for you to use in getting some items to look awesome at a reasonable price.
Start out by visiting your local boutiques or even Goodwill. Try to start out simple, going for the staples, including plain colored shirts or pants. Additionally, this is also an excellent time to try to find some accent pieces, such as bracelets, necklaces, or even watches. Items like these are especially great given they get better with age, as well as can go with almost anything. All-in-all, this is perhaps the most fun part of your search and one that you should cherish greatly.
Getting fly for a wedding can be one of the most enjoyable shopping experiences, and one that will leave you with some excellent pieces to wear moving forward. What are you most excited to buy? Any pieces you've been eyeing? Comment with your answers below!