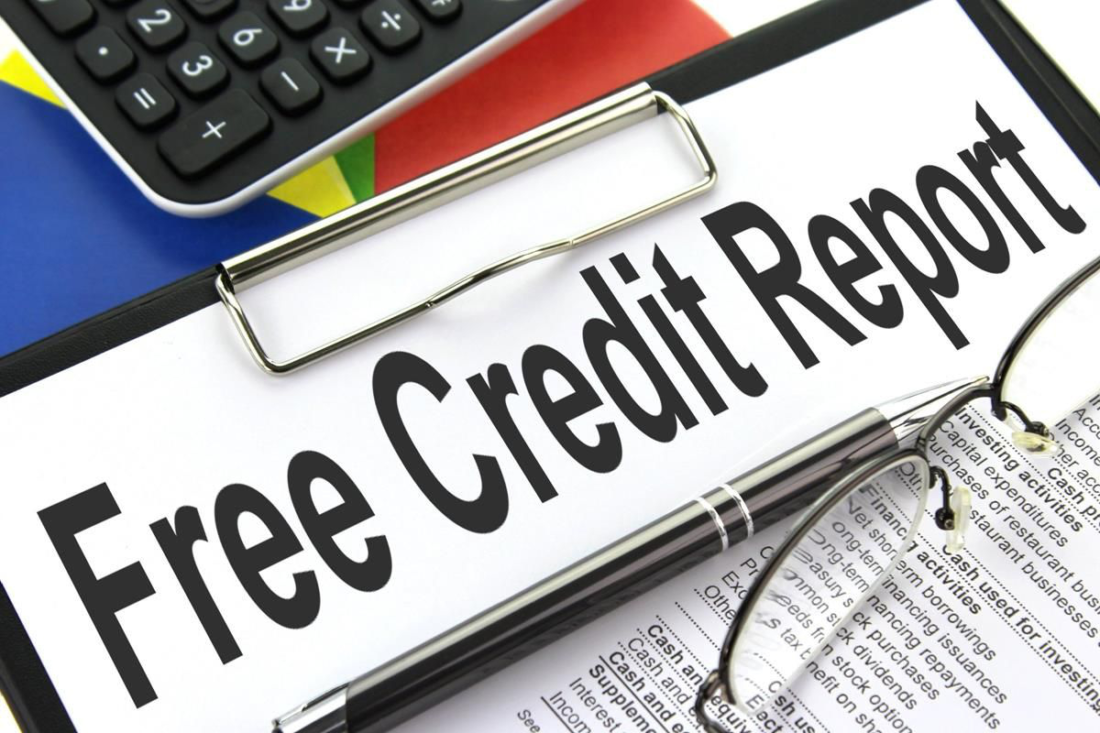 You may already know that your credit score is important. In fact, it can mean the difference between getting approved or denied for a loan. It can also determine what interest rates you get when you are approved for a loan.
But did you know that your credit score is determined by the information in your credit report? It's true. Your credit report is an extensive look at your creditworthiness. Based on your financial information in the report, your three-digit credit score is determined. This is why it's so important to check your credit report regularly and make sure everything is accurate.
Read on to learn more about credit reports and find out how to get one for free.
What is a credit report?
Your credit report is an in-depth overview of your credit history and contains both personal and financial information. This information may be used by lenders to assess your creditworthiness and contributes to how your credit score is calculated.
Inside your credit report​you may find:
Your full name
Birthdate
Social insurance number
Telephone number
Current and previous addresses
List of employers
Passport number
Driver's license number
Inquiries from lenders
Open credit accounts
Debt that goes to collections
Bankruptcy
Fraud alerts
On top of that, your credit report outlines the credit accounts you have open, the amount you owe, if you have missed any payments, and more.
This comprehensive report of your financial information offers a bird's eye view of your creditworthiness for lenders. Lenders want to know that you are a responsible borrower, can make payments on time, and use debt wisely.
Some lenders may look at your credit report, whereas others pay more attention to your credit score.
How to get a free credit report
Getting your credit report is important for a couple of reasons. It's important to know what your credit looks like, plus you'll want to make sure everything is correct.
You can get your free credit report from one of the two credit bureaus, Equifax Canada and TransUnion Canada. These credit bureaus collect data about your credit and create credit reports that lenders use.
Here's how you can get a ​free credit report with Equifax Canada​:
​Call Equifax's Interactive Voice Response system at​1-800-465-7166​. You will be asked to provide your Social Insurance Number. Once your identity is confirmed, you will receive your credit report via mail within 5 to 10 days.
​First fill out the​Canadian Credit Report Request Form​and mail it to:
​Equifax Canada Co.
National Consumer Relations
Box 190
Montreal, Quebec H1S 2Z2
You will need to prove your identity by submitting two photocopies of identification, such as a driver's license and passport. If your current address is not on your government I.D., you will need to supply additional information as proof of residence. These forms are required to confirm your identity and get your credit report mailed to you. It can take up to 10 days to receive the report via mail.
​If you would like to fax your information to get your credit report, you can follow thesame steps as receiving it via mail. But, instead of mailing your information, you will fax your paperwork to ​(514) 355-8502. Again, it may take up to 10 days to receive your report.
In-person. ​You can visit​one of Equifax's four offices​to get a free credit report in-person. Once there, you'll fill out a request form and submit two forms of identification – one must be photo identification and one must include proof of address.
You can also get your credit report using TransUnion Canada, however their free version is called a ​Consumer Disclosure.​A consumer disclosure includes all of your credit information and is available for free but does not include your credit score or monitoring, which is offered for a cost.
You can get your free copy by:
For materials written in English
TransUnion Consumer Relations Department
P.O. Box 338, LCD1
Hamilton, ON L8L 7W2
For materials written in French
Centre de relations aux consommateurs TransUnion
CP 1433 Succ. St-Martin
Laval, QC H7V 3P7
In-person. ​You can apply for your free Consumer Disclosure in-person with two forms ofidentification at one of the following locations:
In Newfoundland
TransUnion Consumer Relations
360 Topsail Road, Suite 301 St. John's, NL A1E 2B6
Hours:​8:30 a.m.- 4:30 p.m. (M-F)
In Nova Scotia
TransUnion
C/O Lyle Tilley Davidson Chartered Accountants 1718 Argyle Street, Suite 720
Halifax, NS B3J 3N6
Hours:​9:00 a.m.- 5:00 p.m AST. (M-F)
In Ontario
TransUnion Consumer Relations
3115 Harvester Road, Suite 201 Burlington, ON L7N 3N8 Hours:​9:00 a.m.- 4:30 p.m. (M-F)
On Prince Edward Island
TransUnion Consumer Relations C/O BDO Canada LLP
155 Belvedere Ave, Suite 200 Charlottetown, PE C1A 8B9 Hours:​8:30 a.m.- 4:30 p.m. (M-F)
​You can get ask for your Consumer Disclosure over the phone by calling1-800-663-9980​(Prompt 1). After your identity has been validated, you will get your report through the mail.
​TransUnion gives you the option of getting your Consumer Disclosure online tomake the process easier. You ​can go here​and proceed to fill out your information and retrieve your report.
Credit bureaus do have paid options to get your credit report. These come with additional features like credit scores and credit monitoring. It may be a good investment if you have been a victim of identity theft or if you want to access your credit score, not just your credit report.
What to do with your credit report
Once you receive your credit report and have the information in front of you, carefully review it. Take the time to sit with it and make sure that all the information is correct.
If there are any errors on your credit report, this can cost you. How? Your credit report informs and determines your credit score. If there is incorrect information it may have an adverse effect and lower your credit score. A lower score, in turn, can affect your ability to get the best loans.
For example, ​when you apply for a credit card​, mortgage or ​car loan​you may not be offered the best rates. How awful would it be to pay more in interest because of an error that's not your fault? If you do see an error on your credit report, contact the credit bureaus right away so that they can fix it.
Final word
Your credit report plays an important role in your financial life. Though there are paid options, you are entitled to a free copy of your credit report from the credit bureaus. Accessing your free credit report can empower you as a consumer and make sure you are in charge of your information. Plus, checking your credit report on a regular basis should be part of your "annual financial checklist". Doing this simple task can help you be proactive in your credit journey and thus improve your financial future.