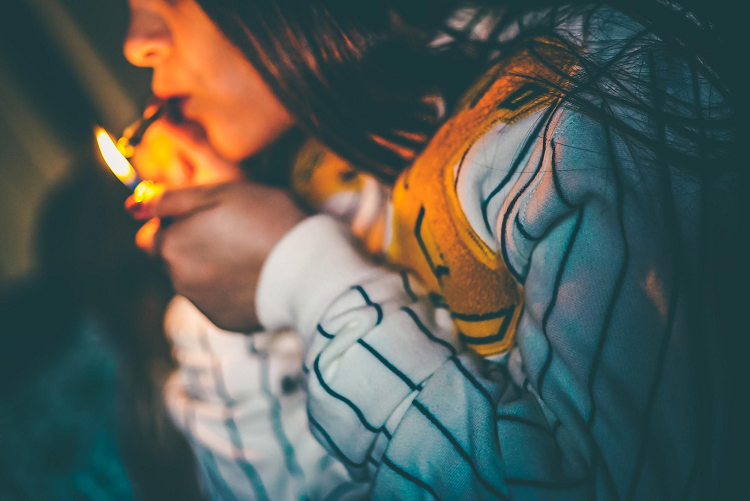 Marijuana consumption has earned growing support from the public, and in America, at least 32 states allow marijuana use for medical purposes. Ten states and Washington, DC, have legalized the use of marijuana for recreational purposes. However, Vermont and DC prohibit the sale of marijuana in bars despite allowing possession of marijuana. In terms of public support, surveys from Gallup show that 64 percent of Americans support the legalization of marijuana use.
Marijuana and Its Advantages
Marijuana is reportedly the most commonly used prohibited drug in the United States. Most users are young people, with more than 11 million young adult marijuana users within the age range of 18 to 25 in 2015. Marijuana, a general term referring to the dried leaves, flowers, stems, seeds, and extracts from the Cannabis sativa or Cannabis indica plant, contains mind-altering compounds such as THC.
According to several studies, marijuana use may also bring numerous benefits. For one, it is a good pain reliever for people who are suffering from serious medical conditions. It is considered a potent alternative to synthetic painkillers for persons with cancer, AIDS, and glaucoma.
Observers also say that marijuana legalization has opened doors for economic opportunities. By becoming part of the formal economy, the marijuana industry creates more jobs and profit for cultivators and businesses.
Marijuana Is Prohibited under Federal Law
While several states have allowed the use and possession of marijuana, the US federal government considers marijuana as a prohibited drug. The scheduling system places marijuana and heroin under schedule 1. Falling under the said classification means that marijuana has no medical value and has a great chance of being abused by users.
Since marijuana use, possession, and sale are still prohibited under federal law; the unchanged policy remains to affect workplaces. For example, the US Department of Transportation (DOT) regulations apply to how medicinal marijuana will be treated in drug testing.
A department notice also states that medical marijuana use allowed by a particular state is not a legitimate reason to yield a positive drug-test result. These policies show that marijuana remains illegal in the United States as a whole.
The same DOT regulations concerning marijuana apply to employees who do not fall under the jurisdiction of the department. Passing a marijuana drug test is still necessary under federal law.
Medicinal Marijuana Laws and Employment
Different states that allow marijuana use vary on providing guidelines in regulating marijuana, especially for workers who are using medical marijuana. The Pennsylvania state law mandates the prohibition of use on company premises and during work hours and allows to restrict an employee from working safety-sensitive tasks.
Employees may face disciplinary sanctions when they use marijuana at work. Employers are also reminded to restrain themselves from doing any act that will violate the federal law.
Even though marijuana, in general, is not favored under federal law, there are specific policy aspects that have been changed throughout the years.
The Rohrabacher-Blumenauer Amendment prohibits the Department of Justice to use funds in enjoining state implementation of medicinal marijuana laws. A decision of the US Court of Appeals for the Ninth Circuit held in United States v. McIntosh also instructs the DOJ not to disburse funds in prosecuting persons found to be acting under state medical-marijuana laws.
Case law in recent years also gives a positive picture of how several states treat marijuana. A Rhode Island superior court once ruled that the state marijuana act created an implied private right of action. The same court held that refusal to hire a medical-marijuana user is a prohibited act by an employer.
The US District Court for the District of Connecticut also decided in the same tenor, explaining that a medical-marijuana user who is denied employment may have a cause of action against any employer.
Bottom Line
While more states have allowed marijuana for medicinal purposes, the restrictions under federal law in the US should be considered in implementing workplace regulations related to the use and possession by employees. Both employers and employees should abide by the existing state and federal regulations to avoid being sanctioned.
Despite the federal prohibition, an increasing policy shift is apparent in executive regulations and judicial decisions by state courts, becoming more employee-friendly and less intrusive over marijuana consumption.