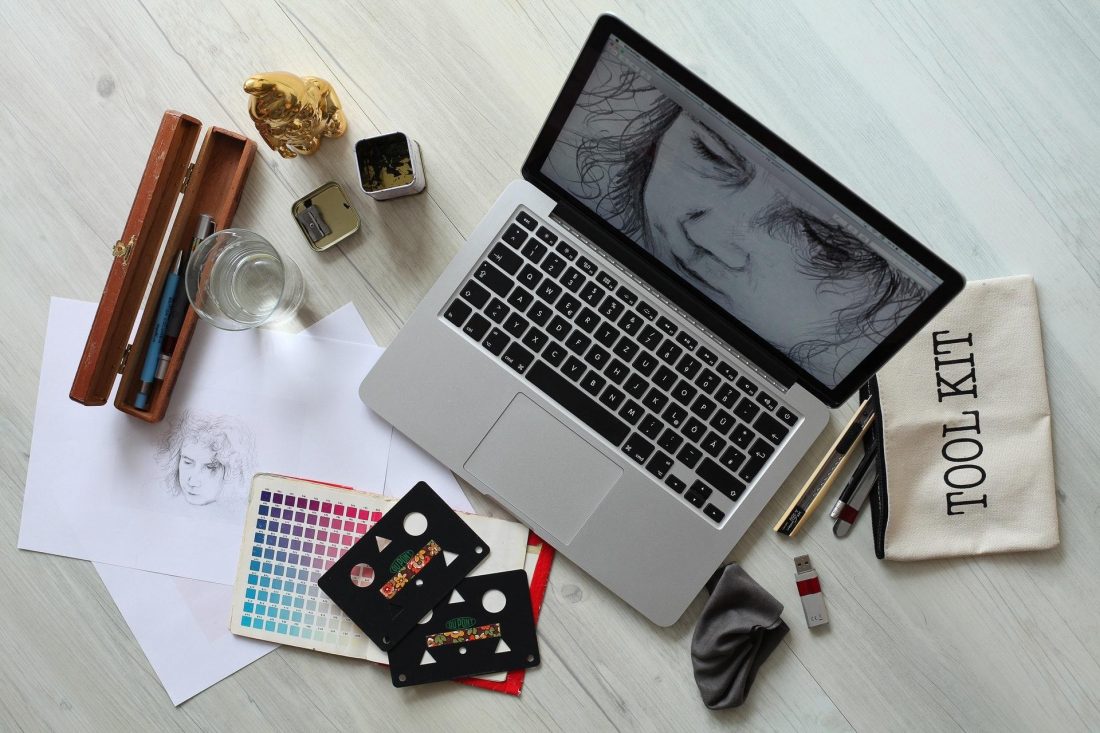 Photo: Pixabay/Pexels
Whether you're looking to go freelance or work at a top creative design agency, a degree in graphic design can be your ticket to success. From websites to movie posters, advertisements to video games – every industry requires the input of talented graphic designers. So, if you're fresh from college or making plans for further education, consider these six cool and creative jobs you can score with a graphic design degree.
1. Graphic designer
Let's start with the obvious – a degree in graphic design can get you a job in graphic design. All that training in visual expertise is perfect for creating ads, designing packaging, and crafting brand identities for a variety of companies and products.
You can choose to do this at a big agency with a steady schedule, or you can branch out into the exciting world of freelance. If you choose the latter, you'll have more control over what you work on, but you'll need to find clients and keep track of payments yourself.
2. Game developer
When we think of the entertainment industry, we tend to think of Hollywood and Netflix. However, the gaming world pulls in more revenue than both. There's a huge demand for everything from console games to computer games.
With a graphic design degree, you can find yourself creating fantasy worlds for role-playing games, basketball stadiums for sports games, and so much more. As you build up your skills and expertise, you might even branch out to make (and sell) your own games.
3. User Experience (UX) designer
A UX designer works in website, app, and software development. As the world of digital experience grows, so will the need for UX designers. Getting your foot in the door now is a great way to ride the early waves of success.
The salaries are generous, and there are plenty of fascinating projects to which you can lend your skills. As you build up skills and a reputation, you can rise to management positions or go the freelancing route to work on projects you love.
4. An Illustrator
The visual training in graphic design is perfect for illustration. From marketing companies creating ads to medical professionals creating books, all sorts of professionals need illustrations to engage their audiences. As an illustrator, it's your job to provide those.
As a generalist route, being an illustrator is ideal for those who like endless variety at work. However, specializing in a niche such as medical illustrations is a sure-fire way to increase your salary and explore projects you love in more depth.
5. Art director
A position as an art director is great for those who want to mix their training in graphic design with the challenges of managing a team. Art directors can work in film, marketing, game design, and more. Their purpose is to organize a team of creatives, provide necessary feedback, and ensure that the end project is in line with larger goals.
6. An animator
Animators take static graphics or illustrations and give them life by animating them. Most people think about Disney when they think of animation, but the opportunities go far beyond that.
Alongside film studios, plenty of companies want animations as part of their marketing strategy. With an online presence becoming more important by the day, brands want moving visual media that really captures customer attention. Animation helps them do that.
The need for graphic designers is growing by the day as the digital world becomes more and more important. If you're looking for a fulfilling and creative career, then keep the six jobs above in mind – and keep your eye out for more.