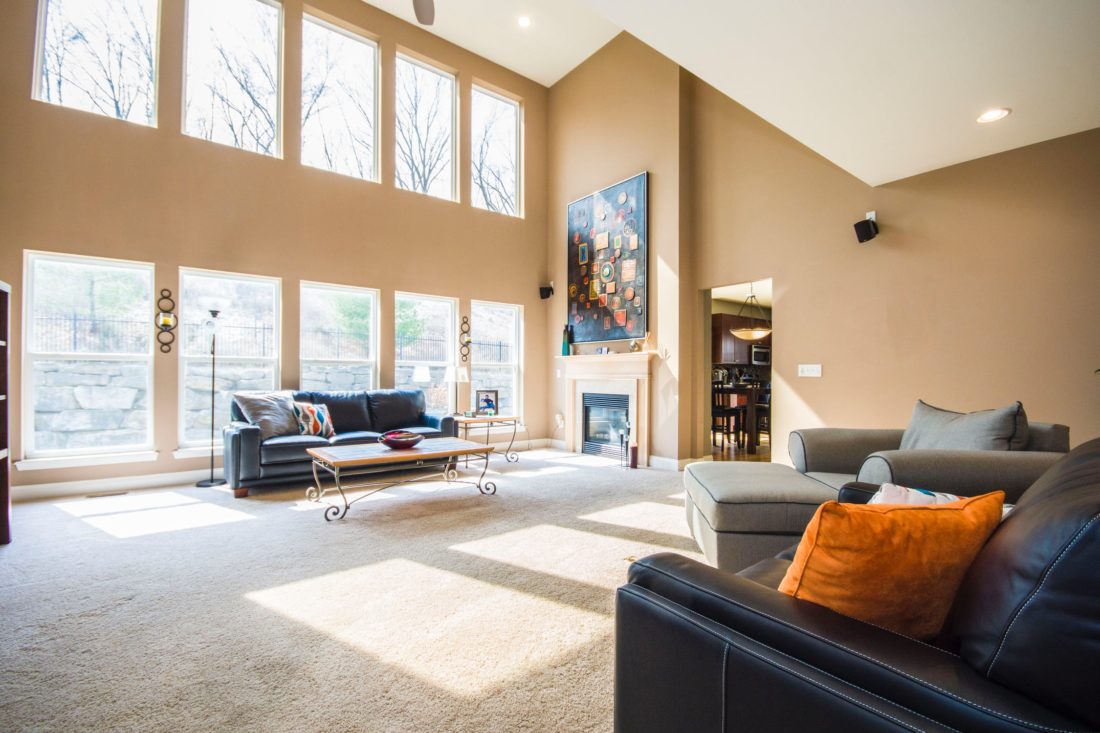 It's not easy to accept that summer will come to a close at some point, and you'll have to wave goodbye to the long warm days and bright mornings. To make facing this prospect a little easier, why not make your home more cozy and inviting in time for the start of fall? Give yourself something to look forward to by redecorating your bedroom, upgrading your kitchen in preparation for having friends and family over for dinner parties, making your yard easier to manage and adding additional plants, as well as growing root vegetables and getting ready to harvest spring greens at the start of the next Spring. Here are the latest fall trends.
A Cozy Bedroom
Darker evenings make for the perfect time to stay indoors, to keep warm by the fire and get cozy laying underneath a blanket. As soon as fall rolls around, lower temperatures follow and blankets, comforters, and throws begin to make an appearance. Making your bedroom inviting can be as straightforward as simply replacing the bedcovers, the duvet, and adding more soft furnishings like rugs and luxurious comforter sets that make you want to get into bed, turn on the soft glow of a bedside lamp and read your favorite book.
Adding Kitchen Tiles
Fresh new flooring tiles can add an alternate dimension to the appearance of your kitchen, and can help contribute to its sleek design. Tiles make sense to have in the kitchen as they're easy to clean in the likely event of there being spills and mishaps when making food and entertaining friends and family over the fall and winter months. Tiles don't tend to harbor dirt, nor do they need to be regularly replaced providing you maintain their condition by cleaning the grout and polishing them.
Creating Surface Space
Still in the kitchen, consider making the most of the space you have by adding some clever pull-out surfaces or having new units installed. If your kitchen is large enough, think about having an island designed to fit inside to give you ample space to prepare and store food as well as to display flowers, glassware, and neatly presented kitchen items like spices, jars, and coffees and teas, for example. Think about upgrading the faucets and re-tiling along the sink to give it a new and improved look as well as keeping damp and mildew damage at bay.
The Yard
Fall provides some cool after a long, hot summer and can help your yard to replenish. Falling leaves offer fledgling plants and flowers much-needed nutrients, and some can be left to support the new growth. Having said this, many of the falling leaves can make your outside area look a little sad and untidy. Before leaves are allowed to settle and cover your lawn in a thick blanket of rotting detritus, use a leaf blower to remove them and then use a rake to create piles and then store what you collect in bags to use later as organic mulch. Begin planting radishes, spring onions, lettuce, broccoli, and potatoes in September and allow for a growing season of about 90 days so that they're ready to eat once Winter has arrived.