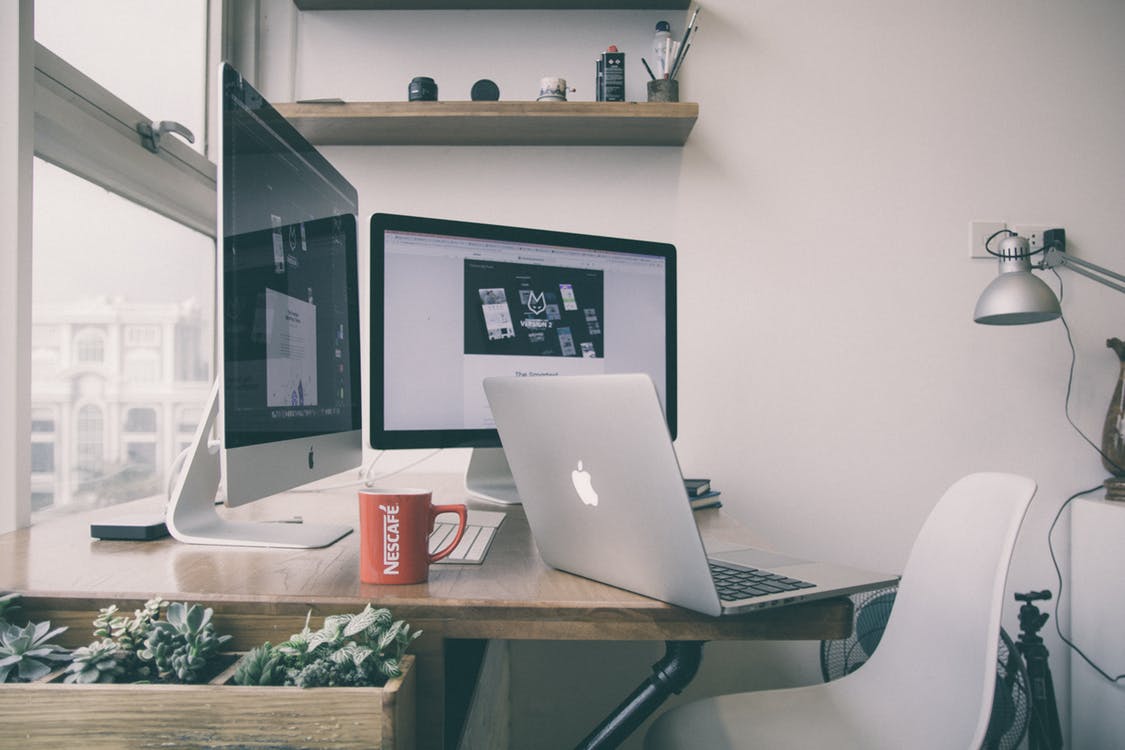 There has never been a better time to start an ecommerce business than today. According to Statista, revenue from ecommerce sales is expected to reach over $460 billion in the United States alone. While much of this revenue will be generated by goliaths like Wal-mart and Amazon, a significant portion will also be generated by ecommerce small businesses.
When starting a new business, there are so many things that must be done it can be hard to know where to begin. This is especially true of ecommerce; from establishing business credit to launching a user-friendly website compatible with mobile and learning to market your products or services effectively online, there are certainly a lot of to-do's on your list.
Fortunately, there are at least a few things every ecommerce business can focus on to become successful. 
Serve the customer well
Some of the world's most successful ecommerce businesses focus on offering the customer value. Brands like Zappos and Amazon strive to develop innovations that lower costs, ship products faster, and answer support queries better. As a result, these brands have been able to amass meaningful market share.
A study cited in Help Scout found that the average consumer shared a positive customer support experience with nine other people. That means outstanding customer service can help businesses generate word-of-mouth referrals, generating new leads just by making existing customers happy. 
Develop a user-friendly ecommerce website
Considering that 100 percent of revenue will be generated through your website, it's critical for ecommerce business owners to focus on developing a user-friendly site. This starts by developing a website with the customer in mind. Be sure the site loads quickly, works on mobile, and features ample information about products to aid buying decisions.
Remember that your work in developing a user-friendly site does not end when the website is launched. According to a report cited in WordStream, over 50 percent businesses employ conversion rate optimization (CRO) tactics to improve sites over time. Using CRO, ecommerce entrepreneurs can improve the rate at which visitors purchase products, which is a great way to increase business efficiency while also improving user-experience. 
Test new product ideas with Facebook ads
It can be hard to know if a new product will resonate with your target audience. In order to determine if new products will appeal to those in your market, business owners should test products through Facebook ads.
While there are a variety of Facebook ad tactics, using lookalike audiences can help business owners who have an existing contact database and demographic details to target ideal customers with ads. Using an advanced machine learning algorithm, Facebook's lookalike audience matches users who share similar traits to the ones already doing business with you. The assumption is that users who are similar to those already in your database will likely be a good fit for your product. If the ads resonate well through Facebook, there's a good chance they are the right fit for your ecommerce business.
Realize ecommerce businesses can offer services, too
It's easy to think ecommerce businesses can only be successful when offering consumer products, but there are successful ecommerce businesses that offer services instead.
Studypool for example, is an online tutoring company with a straightforward business model — answer questions for money. Thanks to help of online tutors, students are not only better understanding their study materials, but are given fast-access to homework help and other critical learning interventions through the web. Ecommerce entrepreneurs should remember that it's possible to create a successful online business based on a service or marketplace model instead of a traditional ecommerce play. 
Create a go-to-market strategy before launching
Before launching an ecommerce store, business owners must first create a go-to-market strategy. While there are many frameworks available online that can be used to create a strong approach, it's important to consider how customers will find your website, what the pricing strategy will be, and how the company will drive repeat business.
While you're thinking about the right go-to-market approach, consider this stat from Hubspot: over 80 percent of shoppers conduct online research before making big purchases. That means your go-to-market strategy should include a plan to generate educational content capable of informing and attracting prospective buyers. This can be done in the form of organic search-optimized blog content, explainer videos published on a third-party site like YouTube, or customer testimonials posted on product pages. Whatever your go-to-market strategy, avoid the temptation of launching the site without having a sturdy plan in place. 
Conclusion
The time is right to launch a new ecommerce business. If implemented correctly, it can be a lucrative and relatively straight forward business to operate. Owners should develop a strategy that puts customer service and customer experience first. By thinking about ecommerce from a consumer perspective and developing a market strategy early on, founders can create a successful startup in no time.
Are you thinking of launching an ecommerce business? Let us know your business ideas in the comments.