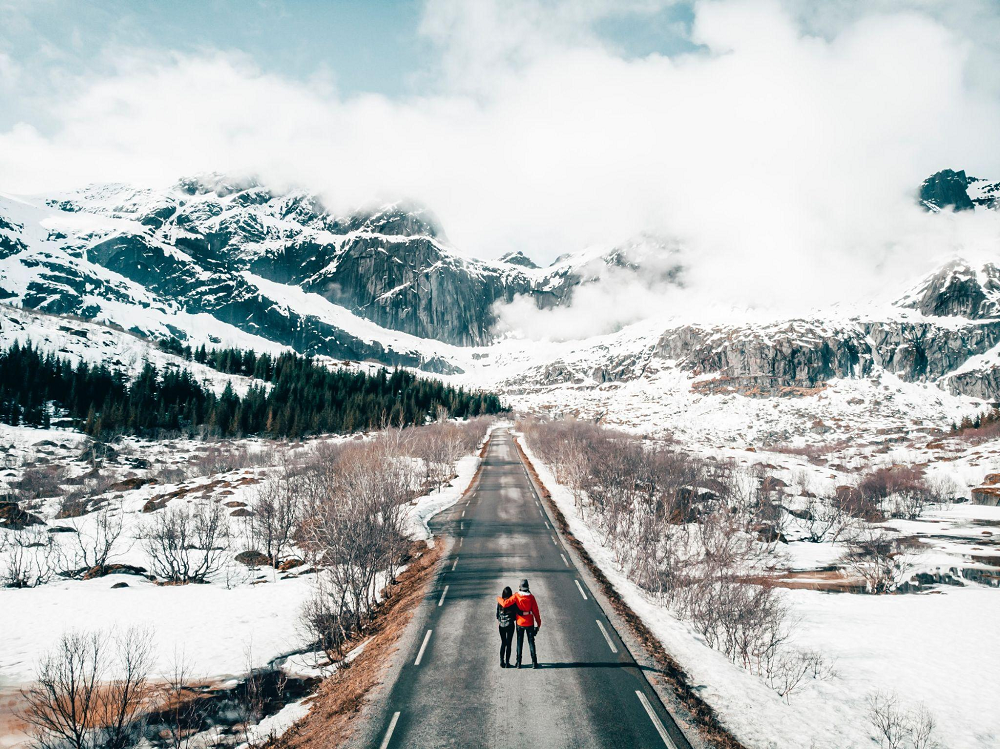 Photo: John O'Nolan / Unsplash
Traveling with your partner can make or break the relationship. Whether it's a weekend getaway or a year-long adventure, traveling together can be a stressful time that brings out a person's true colors.
If you're traveling with your partner, you'll want to avoid anything that might ruin the bond you share. To that end, we've compiled a list of common mistakes couples make when traveling together and simple tricks to help you avoid them.
1. Packing Too Much
Many people make the mistake of packing too much. While it might be tempting to pack everything but the kitchen sink, resist the urge. You can always wash clothes or buy what you need on the road.
Traveling light is the way to go when you're traveling together. Pack only the essentials – clothing, toiletries, and electronics should be about it. Although, you can include things like healthy cookware if you'll be road-tripping in a campervan. You'll love the time and hassle you save not having to lug around large luggage pieces as you go.
2. Spending Excessively at Tourist Traps
Many destination hotspots take advantage of the tourist traffic, knowing people are willing to spend a small fortune for once-in-a-lifetime opportunities. While some tourists think it's fine to pay quadruple the price for a cup of espresso near the Eiffel Tower, others find the expense too much.
If you're traveling on a budget, you'll want to avoid tourist traps such as these. Do your research beforehand, and find out where the locals hang out. Who knows? Maybe you'll find a seldom-traveled spot that's even more romantic and picturesque than any tourist trap could ever be.
3. Arguing About the Small Stuff
Even the best relationships can be tested by travel. The unexpected delays, jetlag, and other little annoyances can quickly mount up. Not to mention the fact that you're often sharing small spaces with your significant other.
Arguing while traveling is normal, but if you remain flexible in your needs and conscious of your partner's feelings, you'll be more in-tune with each other and better equipped to avoid sweating the small stuff. If you see that your partner is tired, offer to forgo the hiking adventure you had planned and look for something less demanding to enjoy together. A nap and a cuddle might do the trick!
4. Not Making Time for Romance
Long-term travel can dampen your romantic mood over time. It's easy to become distracted by the logistics of travel and not even realize you've forgotten about romance.
Just because you spend every waking moment together doesn't mean you can't enjoy a special night out. Choose a nice restaurant and dress up for each other. Order a bottle of wine with your meal and just enjoy being together as a couple.
5. Exposing Valuables
The last thing you need while traveling is to have something lost or stolen. This can lead to you and your partner blaming each other for the loss. To prevent this from happening, pack your things in an anti-theft bag and keep passports and other valuables locked up in the hotel safe when you're not using them. If you're traveling with cash, separate it into different bags to limit loss should one of your bags go missing.
Traveling together can make or break a relationship as stress brings out the worst in most people. Hopefully, the information above helps you avoid these common mistakes so you can enjoy a fulfilling travel adventure with your partner.