Your brand identity can make or break your entire business. This is the face of your brand complete with your logo and marketing rolled together so that consumers recognize your business. We have 7 key elements to your brand identity.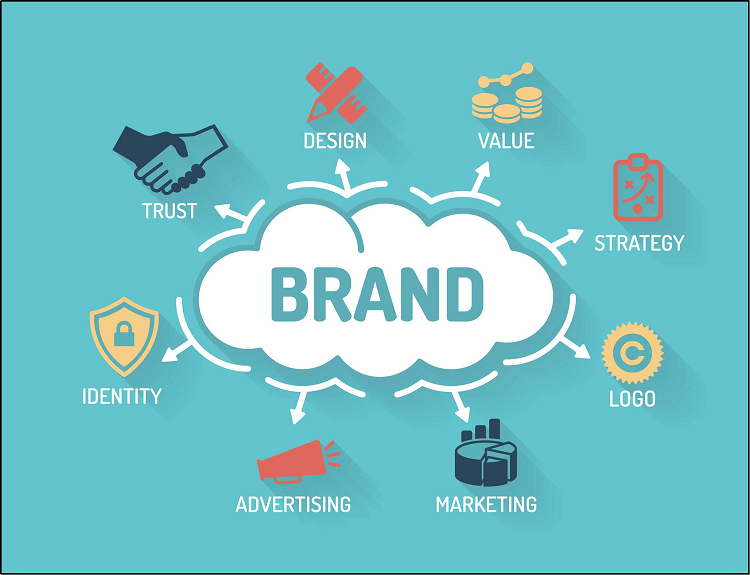 Purpose
First and foremost, your brand needs a purpose. You have a reason for having this business. Why does the world need to know about it? The consumer needs a reason to buy your product. Decide what sets you apart from competitors. It can be simple. You need a functional purpose of your business. Of course, you want to make money. The consumer needs a reason to give you that money. You need an intentional purpose of why your business does good for the world and the consumer. Share your passion with the consumer by creating a purpose they understand, connect with and grow to love.
Colours
You might not think much about the colors in marketing strategies. If every company used blacks and greys, you might feel depressed. Tiffany & Co. uses teal. UPS uses brown. These set them apart from many other companies instantly. It's quite simple. Use only a few primary colours to create your color palette. Don't dive into the world of neons unless you want teeny boppers. Don't go all dark colors unless you're going for a very serious tone. Choose somewhere in the middle. Blue is calm, red is passion and yellow is happy. You can put colours together that go for your allover tone. 
Consistency
The important aspect of marketing-stay consistent. Don't go off the deep end talking about things in your marketing that don't stay consistent with your brand. Branding is something that needs to cover all areas of your business without change. Your brand needs to stand on a pedestal so consumers look to it and know it won't change. Your business needs to stand for something special at all times. This fuels customer loyalty because people dislike change. 
Do you remember New Coke in the 1980s? It was a failure. Pizza Hut isn't changing its logo because it's worked for decades. Never put anything out about your company that doesn't align with your message.
Emotion
One of the most important parts of any business is its emotional connection. Consumers are more inclined to buy things if they feel there's a personal interest. Think of all of those beer commercials during the Superbowl. Many pull at the heartstrings making you think of beer. Beer isn't something that you would think of usually as emotional, but this marketing somehow touched your heart. Consumers want to build a relationship with their products. It might sound strange, but when a consumer feels connected to a product, they're more likely to purchase it more and more. 
Recognizable Logo
The logo of your brand should be something that stands alone. It needs to be large, clear and in charge. It must enhance and compliment the brand as a whole. It's what people see and know is your business without any words. Some of the most memorable logos are Coca Cola, Disney and Target. They're nothing too fancy, but most consumers know them. They're simple because of the more clean-cut the logo, the less clutter. 
This means consumers can fill their minds more easily with the emotions that surround the logo. This logo should be small enough to display on a tiny box and big enough to display on a huge billboard. It has to be flexible across all advertising mediums. Think of your favourite clothing brands that have the logo displayed somewhere on them. There is no need for the entire name. Sometimes it's all people will wear so that brand becomes has their loyalty. 
Theme Line
Many companies are recognized for their theme lines. Some are recognized in songs. Others are scrawled across magazines. A good catchphrase is better than your business name itself. It sets you apart from the competitors, and consumers remember it. It needs to be simple so people aren't left trying to remember it as they roam through the store trying to find your product. Nike's "Just Do It" is three words. It's right to the point. Your theme needs to be bold, yet not too much in the consumer's face. Get their attention, but don't knock them out. 
Be Likable
Your business has a personality. Make it one people like, and they'll buy your product. Your brand personality will reflect in all of your marketing. Consumers will buy products from someone they like. They don't like to feel confused about marketing or connection. Think of your company as a person. Think of its personality traits. Why would someone buy this "person?" It's all about connecting with the consumer so they form a connection to your business and continue to buy your goods.