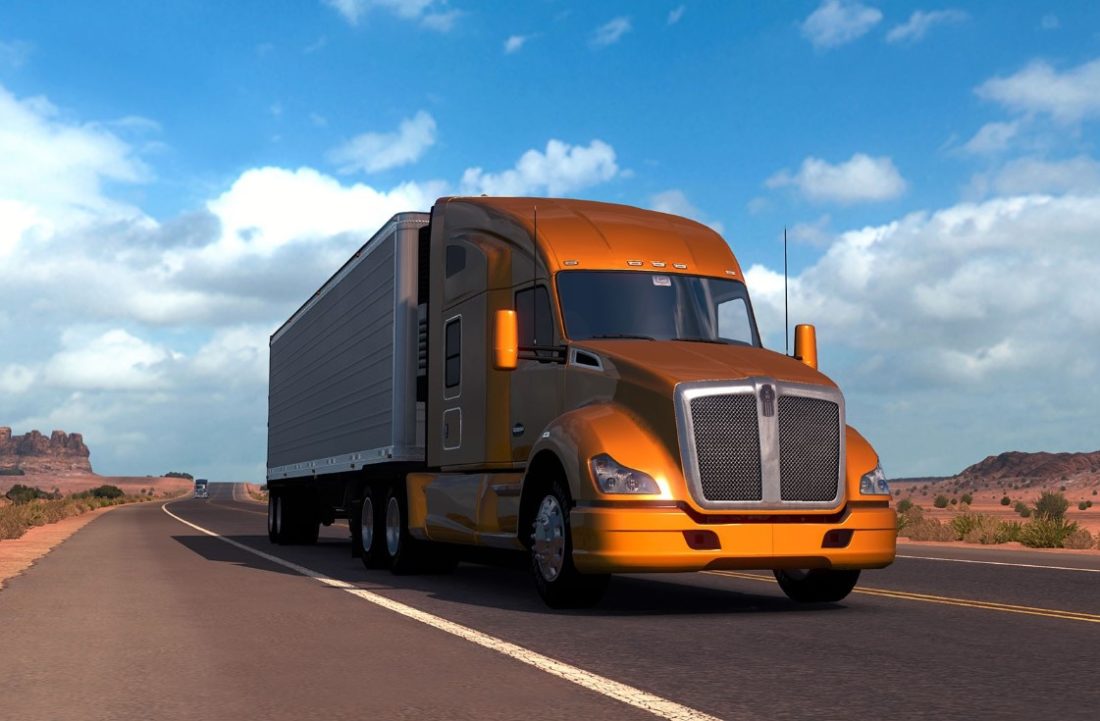 With the increasing awareness towards safety, it has become inevitable to fortify vehicles against the various hazards on the highways. Truck drivers, in particular, must take the lead in ensuring that road accidents involving cars and long vehicles are brought to the barest minimum. Moreover, in instances of minor accidents, it is essential to protect the truck from suffering devastating damages by offering added protection to the body of the truck. Luckily, truck owners can make driving safer, smoother and more enjoyable than ever before by using some basic parts and accessories. So, if you are preparing to dress up your truck, here are some of the vital accessories and parts that will allow you to drive safely both on and off the road.
Quality Headlights
Entirely different sets of rules apply to trucks at night and one safe way to navigate in the darkness is to have high-quality headlights. Truck drivers who hardly ride at night easily dismiss the need for good lightening until they get caught up in situations beyond their control. With good lightening, it is way easier to stick to the right lane and to see oncoming vehicles without hassle. As such, every truck owner should invest in purchasing powerful led headlights that offer illumination both in width and distance when driving at night.
Appropriate Tires
There is nothing more dangerous than riding a truck with inappropriate tires. Trucks are admired for ruggedness and the unflinching ability to travel far in difficult terrains. However, only a few trucks are sold with matching tires from the manufactures shop. There is a chance that your truck was fitted with street tires even though it spends more time on untarred roads. Such tires won't be able to withstand the damaging effects of rocks, tree branches, and off-road debris and these can jeopardize the safety of the driver. So, assess your tires in relation to its use and if need be, you have to purchase the appropriate tires with durable treads and rugged sidewalls.
Bumper Guards
It is easy to run into another vehicle when coasting on a truck. In fact, truck drivers have to watch out for stray animals and wildlife running across the road. A bumper guard will soak up the shock of an impact during a collision and protect the bumper finish from scratches and paint erosion. The heavy-duty bumper guards can withstand heavy impacts during major accidents and thereby offer more protection. Having big rig bumpers can significantly lessen the damage caused by an accident. Fenders too can play an important role. So, you can have at least truck fenders plastic to keep the tires together even in tough roads.
Grille Guards
Grille guards serve a dual purpose. They upgrade your truck's appearance while protecting its front end from scrapes and damages caused by rocks, grasses, and other unfriendly elements that can be kicked at your truck by other vehicles. Furthermore, it coexists appropriately with other car accessories like the tow hook and also offers extra slots for more light sources like the fog and off-road auxiliary lights. Ultimately, most truck owners buy grille guards to add a desirable rugged look to their rides.
Fire Extinguisher
Is it really required to have a fire extinguisher for trucks? Well, the short answer is yes. In time past, truck drivers were less concerned about fire hazards compared to car owners. Now, drivers are more conscious of safety risks and truckers who convey hazardous materials, for example, must carry a fire extinguisher to minimize the danger that comes with any vehicle fire.
Certain rules guiding fire extinguishers for trucks exist and truckers will do well to learn these guidelines before fitting one in the truck.