It's a pity, but men and women nowadays are not really creative when choosing a dating event. You must agree: most of the rendezvous you arrange is very typical: you either go to a restaurant or a cinema. Undoubtedly, this is too common and even tiring for both sides of the potential couple. And, actually, with such an approach, it's hard to awaken mutual interest.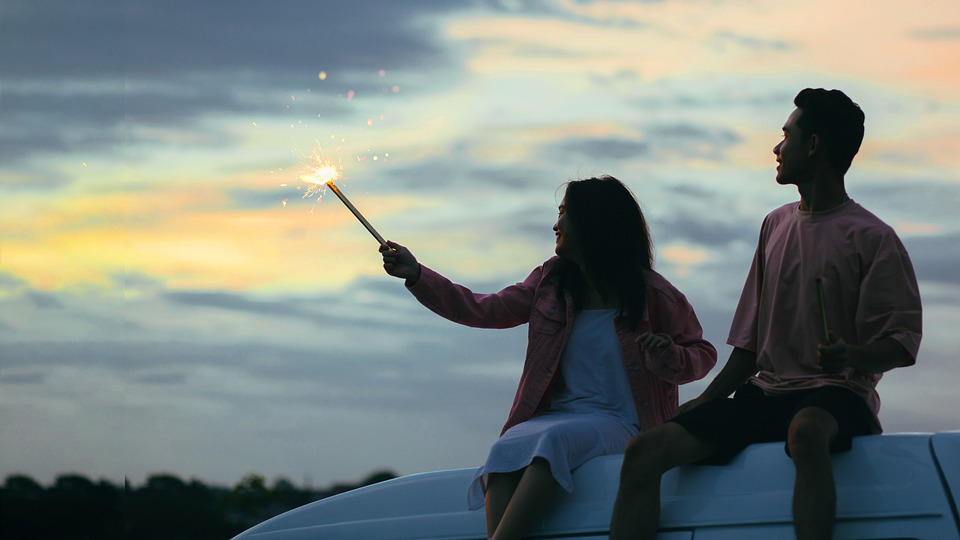 But due to the fact, you are reading this article now – you are ready to surprise the woman you are fond of with fresh ideas! Read the rate we've prepared for you to ensure your success. By the way, our suggestions are suitable for all couples. You can follow them no matter who you date: a Russian lady for marriage or a local girl from your town.
Romantic rendezvous on a beach
Just imagine: the surface of a lake furrowed by sailing yachts, toes in the sand, and the two of you… Take some wine and tasty snacks with you, and have a little picnic. After that, if it's warm enough, you and your lady can go swimming together. Accompanied by the beautiful sunset, it will give you an unforgettable experience. A bit later, you could make a fire, have a lovely chat, look at the stars… Dedicate this evening to pleasant romantic stories!
Horse riding
If you love nature and classic courtship, there is a perfect option for those who dream of learning horseback riding. Together with your loved one, you can organize such an adventure!
This date idea is particularly favorable for the weekend. Since it gives an opportunity to completely get away from the problems of everyday life and relax in communion with wildlife. But again, don't forget to ensure professional assistance when riding horses for the first time.
Limousine date
Without any doubt, every girl dreams of trying on the role of a Hollywood celebrity. So why don't you want to order the limousine services and give this experience to your significant one, at least for one evening?
The city life is seething around you, making a leisurely trip through its streets, glasses of champagne in your hands… Everything is like in your woman's favorite movie! This unusual date will surely be one of the most memorable for you two.
Tea ceremony
An unforgettable date as a gift to a loved one can also be calm and cozy. In everyday life, full of movement – we often do not have enough time for emotional communication with significant ones.
You, therefore, can spend wonderful minutes together, feel the invisible connection of your souls and talk about your feelings over a cup of aromatic tea. On an extraordinary date at the tea club, you can enjoy this drink prepared in the best traditions of ancient times. A hot beverage brewed over a live fire will help you open up, fill relationships with trust and find spiritual harmony.
Hot air balloon ride
Just trust us: any girl will remember such a rendezvous for a long time! You just need to do your best so that the memories of your girlfriend won't be limited to hands that are convulsively clutching the side of the basket and a feeling of fear.
So, above all, ask her if she is afraid of heights. Otherwise, you risk getting into trouble. Naturally, seek help from professionals who will take care of the safety of your adventurous time together while you worry about the rest. Your main task is to seize the moment while in flight. For example, offer your girlfriend a glass of champagne or give her a romantic gift.