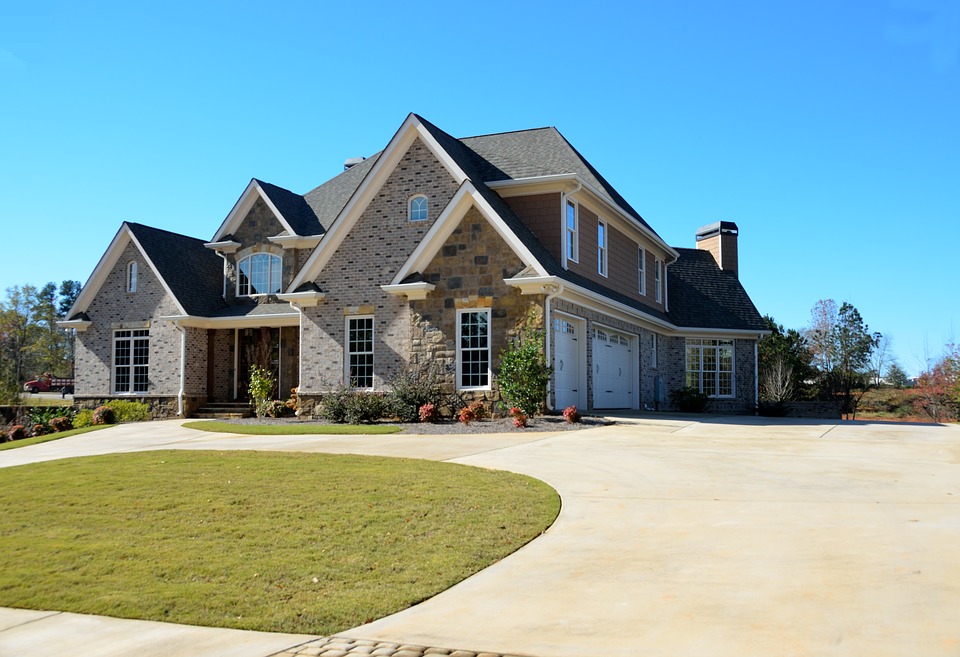 A new driveway breathes fresh life into any home lucky enough to have one. They're like a bow tie for the landscape, placing that vital finishing touch in just the right style, just the right color, to complete a perfect scene. You'll notice the spike in curb appeal immediately; not only that, but the property's value most often follows suit to create a double-edged sword of prosperity.
Before having a feature like this installed, however, there are some decisions to make. Mainly, what material would you like your new driveway to be made of? Choices abound. There's concrete, brick, and natural stone, to name a few. One may even consider combining those three to conjure up something exciting indeed. Or perhaps you've made significant progress on this part already. Maybe you've whittled it all down to two: asphalt or concrete. After talking with a Concord concrete contractor, we have your answers.
What is the Best Type of Driveway for Homeowners?
Today we'll attempt to illustrate the pros and cons of each, and in the end, facilitate your final decision.
Asphalt
Let's put this part first: asphalt is not as expensive as concrete. It typically runs between $2 and $5 per square foot, so you're going to get more for less. Stamped asphalt patterns are going to run you a bit more–$3 to $9 per square foot as a rule. That's still cheaper than concrete. Asphalt driveways are also easier to keep healthy, though they will need attention more often. They have a gift for expanding and contracting with temperature changes, which reduces the risk of cracking. Cracks do appear, however, though smaller ones can be sealed. Indeed, an asphalt driveway should be sealed every three years.
Asphalt doesn't have many faces to wear. Dark gray to black is about all it can manage, earning it the name "blacktop." This isn't to say it lacks style. The material creates a slick, streamlined appearance that matches the street without offending or negatively contrasting your home's look. Another question to consider before installing an asphalt driveway is: How hot do my summers get? In extreme heat, asphalt may begin to sag and become tacky. We're not talking about comic sans font on your resume tacky, but sticky, as unflinching sunlight can cause the material to return to its primordial state.
Concrete
Plain concrete driveways run about $3 to $10 per square foot, while the decorative concrete options can climb into the $15 to $25 range. For most consumers, that isn't pocket change, but then concrete also has a reputation for toughness and longevity that exceeds the previously mentioned. Maintenance requirements are usually spaced far apart, though while cracks only tend to occur under extreme pressure, there is no surefire immunity. When you see a crack that's bad enough, chances are the concrete will have to be replaced than patched.
Your new concrete driveway can be dressed in several different, spiffy forms of attire. Modern methods in coloring offer up near countless choices among the spectrum. Most contractors also include a stamping service that can help the material replicate others like brick or natural stone. Concrete looks fantastic, though extreme heat is harmful to asphalt, and concrete is more vulnerable in icy cold weather. Left unwinterized, the substance can heave or buckle, leading to costly repairs.
Asphalt vs. Concrete Driveway
So we've gone over the good, the bad, and the ugly for both choices. Now let's break it all down clean.
Asphalt is excellent for…
Cost friendly installation

Easy-breezy maintenance

Sleek, crisp curb appeal
But not so great for…
Scorching weather

Colors and design

Long term use without the upkeep
Concrete is great for…
Low maintenance requirements

Style and flair

Dependable, long-lasting strength
But not so great for…
Consumers on a budget

Simple, quick repair jobs

Freezing temperatures
Summing it Up
It's also worth noting that once your new asphalt driveway is in place, it's basically ready to use, whereas concrete requires a curing period of about seven days. Contractors debate on the overall lifespan of each, but it's generally accepted that asphalt gives you 20 to 25 years of service; for concrete, count on up to 50 years.
Now that you know what you're getting into, we hope today's decision comes easier. An excellent driveway is more than just a showpiece—it balances upkeep requirements, functionality, and form in a precise manner that pleases its owner. Consider what you're willing to do as opposed to what a new driveway has to offer your home, your vehicle, and the enduring pleasure of knowing you made the right call.