So you've decided to take a holiday to the amazing South-West, or maybe you already live here, either way you are looking for adventure based activities or things to do in Dunsborough! We have compiled a list of our favourite activities with locations and best times to avoid the crowds and have an extra special experience.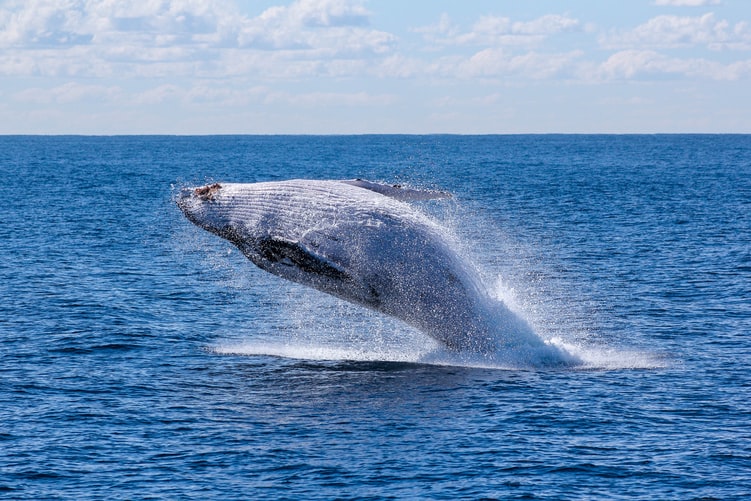 Whale Watching with Naturaliste Charters.
Okay yes, we know, this is totally biased but it is our No.1 favourite thing to do here in Dunsborough! You can get up close and personal with the whales which migrate annually. The season in Geographe Bay runs from September to November with tours running twice daily. We even throw in an extra tour from mid- September onwards where you can watch the whales on sunset. Romantic right?!
As we move into Spring weather, we expect glass off days and energetic acrobatic whales, something that is not to be missed. School holidays are great if you have kids but since we run tours EVERY DAY it is an activity which can fit around your schedule. Leaving from Quindalup the vessel heads out towards Cape Naturaliste where you can watch whales with the stunning coastline as a backdrop.
Find a secluded bay to picnic or swim at.
Gasp! But isn't it cold?? Nope! The numerous bays throughout the region pool with warm water from the Leeuwin Current that graces our coastline. Starting in the north of Western Australia, the current brings tropical fish and corals as well as delightfully warm water. These beaches – Meelup Beach, Eagle Bay and Bunker Bay all have the necessary facilities to make your day a breeze. From BBQ's, toilet blocks and even outdoor showers to get the sand off your kids before they get back in the car! Winning!! You may even see a breaching humpback off towards the horizon or dolphins patrolling the shoreline having a play in the surf! If you do head to the beach just remember to please take your rubbish (plus some) home with you. Nature (and the locals) will thank you for it!
Hike along the coastline through the Leeuwin-Naturaliste National Park.
There are a range of walk/run trails through this area ranging from short to day-long adventures. The main tracks are well maintained and some even have wheelchair access. The wildflowers are beginning to bloom so now is a good time to get out and stretch the legs where you could find several rare species including the Naturaliste Nancy, Dunsborough Spider Orchid and Meelup Mallee. If you're an avid bird watcher there are multiple stops along these tracks to set the camera up and get that shot you are after! You never know when an osprey will fly past with its next fishy meal.
Head into town to explore the coastal boutiques, surf stores and cafes.
You could spend an entire day wandering the main strip (Dunn Bay rd.) exploring the local stores and cafes so of course this needs to be included as one of the things to do in Dunsborough. Pick up a new or vintage surfboard or sip the world's best coffee (voted by me) or if you are around later in the day head into Occy's or Dunsborough Tavern for a meal! These stores are filled with coastal goodies that include locally handmade candles and other homewares which can bring a slice of Dunsborough back to your abode.
Delve into the history and current practices of the area with a cultural experience.
Wadandi and the Bibbublman people have walked on these areas of land for the past 50,000 years, with a rich culture and traditions sacred to the Noongar culture. There are many experiences on offer with one of those being Koomal Dreaming. From full day experiences to native food tastings, cave tours and bush medicine these experiences give a deeper appreciation for the region. Dreamtime stories weave themselves through the Koomal tours as you are taken on an experience through the eyes of traditional owners. Every parcel of land has a story to tell so immerse yourself in the knowledge of rituals and sacred places and engulf your senses with a Didgeridoo demonstration or tasting the native food from the bush. Not only will you be able to go home with new understanding and practices, but you can also take home art from the talented creatives at Koomal.
Sugarloaf rock on sunset.
This gigantic granite rock that is situated on the western side of the cape is a stunning landform to observe. As the sun melts into the ocean on the horizon the rock continually changes colour. New forms are noticed as the light highlights a different part of the rock while the crystal-clear water below can turn to black velvet as the surf laps the base of the indestructible looking rock. However, somedays you can find Sugarloaf at the mercy of the sea with an enormous swell rolling through and punishing its sides. This can also make for a spectacular image as the white surf engulfs the granite. Be aware of the misting sea spray and king waves which can make the rocks slippery and extremely dangerous! Best advice is to stay on the designated pathways which will not only keep you safe but also preserve the flora and fauna from being trampled. With ample parking and a lookout that positions you to have the bet view of the rock this spot is one to do.
This list is non-exhaustive which means there is SO MUCH MORE to do in Dunsborough that is not above. Once you are here you will notice that the list of places to eat and drink is endless! With that being said you can find balance with an adventurous activity at almost every street end. There is hiking, biking, strolling trails by the beach, in the bush and up the hill. The lifestyle down here is defined by the environment and lucky for us if it is blowing off the west of the Cape we can find shelter in the bay and vice versa. So, head on down and then head out! Go exploring, you never know what you might learn or find along the way.