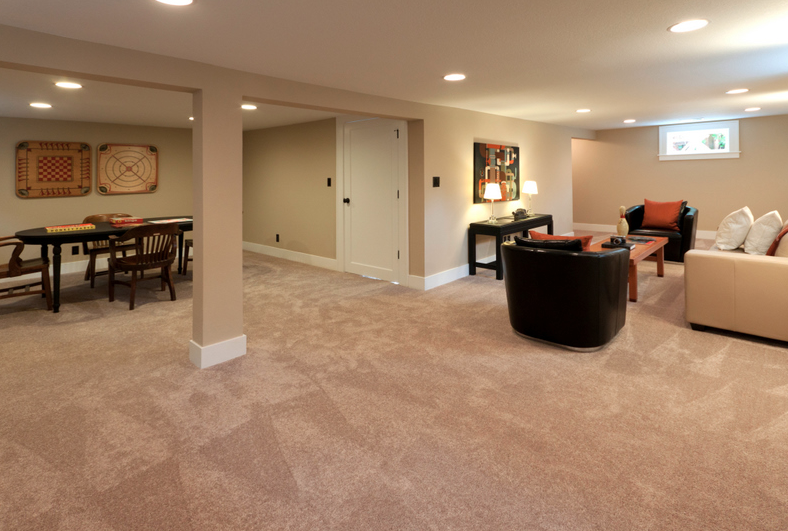 What should you do with your Etobicoke basement? If you leave it unfinished, it has a very limited number of uses. However, it you go the extra mile and finish it off, you can get some extra living space and improve the value of your home. This isn't a task that you should undertake without an experienced hand to guide you, however, and that's where Penguin Basements comes in. With experience and skill, they can turn your old basement into a great new living space.
Why You Should Finish Your Basement 
If you are hesitant to start the finishing process on your Etobicoke or Brampton basement, there are a few things you should consider. First, a home with an unfinished basement is prone to more problems. Mice, insects, and other pests have an easier time getting inside, and flooding becomes more likely. Additionally, finishing your basement increases the value of your home. In doing that, it also gives you more equity down the line. That's to say nothing of the fact that a finished basement allows you more flexibility than ever before. Do you want a billiards room? A cool, relaxing place to spend hot summers?Or maybe an extra bedroom or even mother in law suite? All of these are possible with a finished basement.
What Penguin Provides
Penguin Basements does more than just put in a floor on your unfinished basement and call it a day. They work with you to make sure that the final finished product is exactly what you have in mind for your home. This involves discussing the desired function of the newly renovated basement and providing a cost estimate to make that dream come true. You will also get a chance to visit the Penguin offices and go over the plans in detail, providing your input every step of the way. Everything will be done with both form and function in mind, making sure that your finished basement gets transformed into the exact type of space you want to see in your home.
Request a Free Estimate
Even if you still have doubts that Penguin Basements is the group you need for your home, there's an easy way to find out more. You can request a free estimate either online or by phone and receive all the information you need. There is no obligation to go any further, but odds are that you will be satisfied enough with the estimate that you'll want to give a more in-depth look at the options provided. By requesting the free estimate, you'll receive a visitor from the Penguin staff to examine your home and provide you with a recommendation. Where you go from there is up to you.
If you're a homeowner with a long-term plan for your house, finishing your basement makes a lot of sense. For those in Brampton, Etobicoke, or the surrounding areas, Penguin Basements is the best option available to you. You will get great service, a good price, and a team that works with you to fulfill your vision.