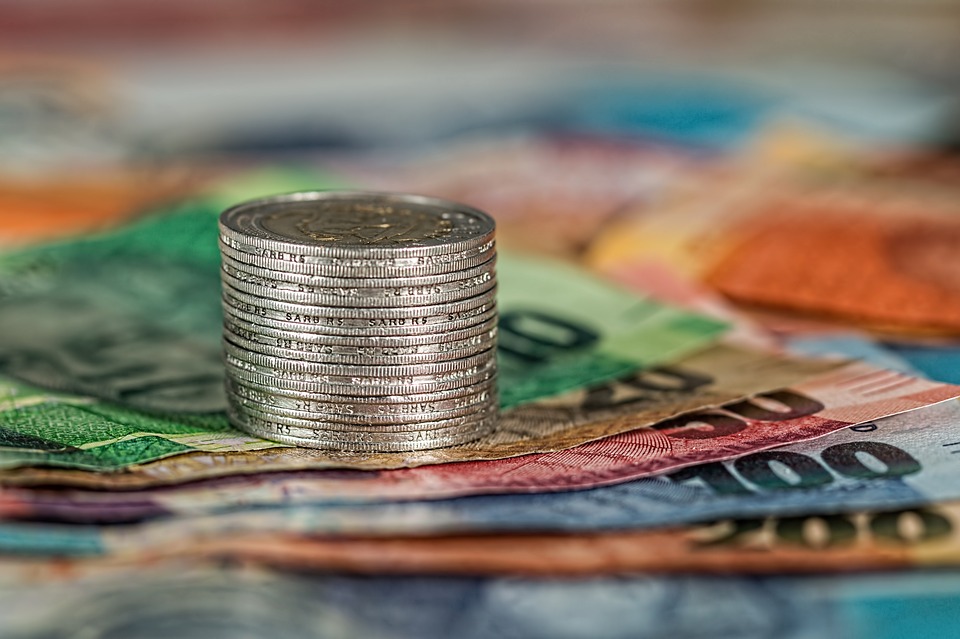 Higher Education Loans Board (HELB) Kenya provides bursaries, scholarships, and loans to students in public institutions recognized by Kenya's Ministry of Education. With HELB loans, all Kenyans wishing to further their studies have every reason to smile as they can easily attain their academic dreams and pursue a rewarding career. This exhaustive guide helps you know the process of registering for the HELB loans via the students' portal, how to check your status or pay your bills whether you are a first-time applicant, or postgraduate student.
Though HELB was officially established in 1995 following the Act of Parliament, its history started in 1952 when the colonial government starting giving loans to bright students under Higher Education Loans Fund control. These early loans were mainly given to scholars who wanted to study in foreign universities mostly in the United States, Great Britain, South Africa, USSR, and India.
How do HELB Loans Function?
HELB provides financial support for applicants seeking to pursue undergraduate or postgraduate degrees. It is available as scholarships, loans, and bursaries where the beneficiaries must repay at the time specified by the terms and conditions for a particular HELB loans type.
Eligibility for HELB
The main reason why HELB was established was to help needy scholars who cannot meet the entire higher education cost. Thus, wealthy families and students who have no financial challenges should not apply. Those who apply must demonstrate their ability to service the loan during or upon finishing their studies.
Services and produced offered by HELB
The following are some of the services and products that Kenyan scholars can get from Higher Education Loans Board:
Bursaries
These are grants awarded to needy scholars to enable them successfully complete their university studies. Training, vocational, educational, and technical bursaries are given to students who need financial support to pursue Diploma courses in Technical and Vocational Education and Training (TVET) government-recognized institutes. Undergraduate students who need financial support to study under regular programs and have met the necessary requirements receive undergraduate bursaries.
Study loans
HELB loans fall into two major categories. To begin with, diploma student's loans include vocational, technical, training, and education are given to students pursuing diploma courses in institutes registered with KUCCPS and recognized by the Ministry of Science, Educational and Technology. Undergraduate student loans, on the other hand, are given in three ways as follows:
Continuing Education Students loan is given to employees wishing to advanced academically to the degree level. With a loan process fee of 2,000, this type of loan is charged interest at the rate of 12 percent per annum and is available from Kshs.50,000 to 100,000. Loan repayment starts immediately after it is disbursed to the applicant where it is remitted directly to the learning institution as tuition fees.
Direct Entry Students loan is available to secondary school students planning to join ant of the universities within East African states as self-sponsored students or through the Kenya University Placement Board Services. While the interest is 4 percent per annum, the loan disbursement amount ranges from Kshs.37,000 to Kshs.60,000 per year. The students are required to repay the loan once they have finished their undergraduate studies and application is through HELB students' portal.
Postgraduate student's loan is given to students pursuing Masters or PhD programmes wishing to have a way to finance their studies. With a loan processing fee or Kshs.2,000 and an annual interest of 12 percent, this loan's maximum to each scholar is Kshs.200,000 per year.
Scholarships
Basing on the academic merit, HELB scholarships is awarded to applicants at the PhD and Masters levels. The processing fee for this loan is Kshs.3,000 and is paid when submitting the application forms available at HELB's portal.
Guide on how to use HELB online portal
Below are the steps on how to use HELB online portal:
Step 1: HELB registration
Applicants seeking to apply for a HELB loan must register at the HELB portal before proceeding with the application process. The steps below are crucial when registering for HELB loan:
Open a web browser that could be Opera, Mozilla Firefox or Chrome
Visit the HELB portal at helb.co.ke
Select a product you want and click on it to get the HELB student portal.
Go to "Register" and key in the required information including names, ID number, preferred password, and valid email address. Click on "Sign up" for an activation link to be sent to your email address
Open your email account and click on the HELB portal activation link
Log in to you account once you are forwarded to the HELB page
Enter your residential and personal details and click on "Save" where you can start applying for HELB loan, scholarship, or bursary
Step 2: Understand the application requirements
To qualify for HELB loan, applicants must provide the following information and documents:
Valid bank account since HELB will have to credit the HELB bank account before the semester begins. As such, it is a good idea for HELB applicants to provide bank details of National Bank of Kenya, Kenya Post Office Savings Bank (Postbank), Kenya Commercial Bank, Equity Bank or Kenya Cooperative Bank.
Copy of the national ID card for the HELB staff to refer and to create a new HELB account
The particulars of parents or guardians including names, marital status, education level, income source, employee details (if employed), employee number, and current payslip.
Death certificate of the parents if the applicant is an orphan
Kenya Revenue Authority (KRA) pin to help in tracking the borrowers
National ID copies of two guarantors
Admission letter from the institution
Three passport photographs that are coloured
Step 3: How to obtain HELB application forms and begin the process
Once the students have successfully completed step one above, they will have to click on the HELB portal "log in". They are then redirected to the website's main page where they can select the HELB aid they need. Here, the students will see various application forms depending on the HELB product.
Application forms for non-salaried HELB applicants
The different application forms for applicants who are not employed include the following:
Undergraduate loan appeals or review
Constituency loan application forms
TVET for diploma applicants
Undergraduate first time applicants
Undergraduate second and subsequent
Afya Elimu Fund subsequent loan application
TVET for tertiary institutions
Visa Oshwal Scholarship
First time and subsequent Afya Elimu Fund Pre-Service
HELB applications forms for employed applicants
Applicants who earn salary can select the following HELB loan forms at the portal:
Postgraduate scholarship
Alternative undergraduate loans for salaried applicants
Alternative postgraduate loans for salaried applicants
HELB loan application forms for KRA staff
Training Revolving Fund for civil servants
HELB partnership programs
There are programs that offer loans to scholars alongside HELB as detailed below:
Afya Elimu Fund includes a partnership between USAid funded HRH and HELB. It is given with medical students pursuing certificate or diploma courses at government-recognized institutes like KMTC.
Visa Oshwal is awarded annually to 20 university students who qualify for direct entry. With a maximum of Kshs.100,000 per year to each qualifying student, Visa Oshwal scholarship is meant to cover all tuition fees for various undergraduate degree programmes.
Training Revolving Fund (TRF) involves a partnership of HELB and the Ministry of Devolution and Planning. With a loan interest of 4 percent, TRF ranges from Kshs.30,000 to Kshs.500,000. It is available to civil servants wishing to further their studies and improve their qualifications by pursuing Masters or PhD programmes or short professional and technical courses.
HELB Universities Partnership offers financial support to needy but bright students who want to study on a self-sponsored basis. Once HELB has given the maximum amount to the students, the university where will gather for the remaining due via the financial aid office.
Guide on how to repay HELB loan
While undergraduate students will start repaying their HELB loans after completing their first two terms or semesters, postgraduate HELB loan scholars and continuing student's loan begin servicing their loans upon disbursal. There are various HELB loan repayment options as explained below:
HELB Mpesa paybill number
This option requires the applicants to enter HELB business number 200800 and repay the loan via Mpesa or enter nickname as HELB if using Airtel Money. They will have to use their national ID number as account number. Once they have finished, they will receive an instant confirmation through SMS and follow the prompts to complete the repayment. The transaction will take two business days after which the payment will be appear in the applicant's HELB statement.
HELB loan bank payment option
When an applicant chooses to use the bank payment options, they can easily do this using bankers draft, crossed cheque, EFT, direct transfer, cash deposit, pr standing orders to HELB collection account in one of the banks specified by the Higher Education Loans Board depending on the location of the applicant.
Other payments options include ATM for Equity Bank and Pesapoint, credit or debit cards, and online through HELB payment portal. Applicants can calculate the amount payable using HELB loan calculator available at HELB's website. They can also check their loan status by visiting the portal while any inquiry can be made through the inquiries section on HELB website and filling in all the required information in the provided fields.
HELB loans frequently asked questions (FAQ)
The following are some of the questions that applicants normally asked and their relevant answers:
Q: How can I make my loan repayments from abroad?
A: Use direct transfers or credit card to pay through HELB account number 300 040 012, Citibank Nairobi using CITIKENA as swift code.
Q: What are the available HELB loan repayment options?
A: Repayment options for HELB loan include check off system, standing order, credit card, and cash or cheque deposits.
Q: How often does HELB send loan statements?
A: You can always check your loan statements by visiting HELB website www.helb.co.ke
Q: Is it possible to repay my HELB loan as one instalment?
A: Yes, this is encouraged as it does not attract any extra charges
Q: What happens if I delay my HELB loan repayment?
A: HELB loan defaulters are penalized a minimum of Ksh. 5000 every month.
Q: What happens in case I overpay my HELB loan?
A: HELB will refund the overpaid amount after a maximum of month from the time you make a request.
Q: What do ledger fees mean?
A: Ledger fees refer to the amount charged for your account maintenance.
Q: What follows after I have finished repaying HELB loan?
A: Once you complete repaying your HELB loan, you are given a clearance certificate to prove that you have fully paid your loan.