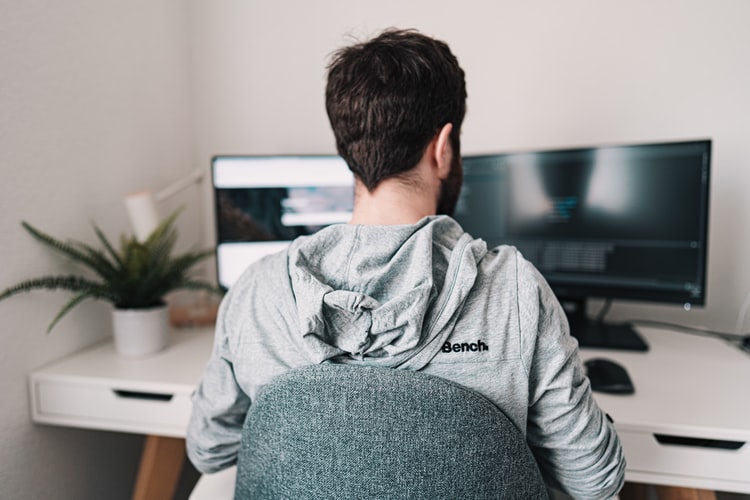 Straightforward online content is not the only way to make an impact. Apart from vlogs and sketches, there is a wider variety of content-types out there. These can make your video stand out from the clutter that we call online content. Stop-motion animation is one method that adds a sophisticated touch to your video production.
While these videos are harder to make and take months to master — they are worth the effort. This simple technique can give you more out of a video and bring out a unique perspective on each idea. If you are shooting a product, this method will steal eyeballs undoubtedly.
What Is Stop-Motion?
Stop motion is the film making technique where each frame is shot individually, and then stitched together to create a movie. These frames are made from shooting high-quality photos or making sketches, then animating them one after another.
The ground-breaking movie by Wes Anderson, Fantastic Mr. Fox, was a full-length feature film made using only stop-motion animation. Stop motion needs very minimal equipment to create and can be made even in small spaces, with a basic camera or a studio. The only tool you need is patience.
If you were to create a stop-motion video for a single can of soda, all you need is a table and a camera. You can place the beverage-can on the table and move it incrementally around the surface. With each movement, click a photo. The camera must not change positions (only the subject). If you knit these photos one-after-another, you will get a stop-motion animation.
Pro Tip:
You will definitely need a tripod. Avoid using household items to prop-up your phone/camera. Without a steady grip, your camera might move halfway into your shoot and ruin the whole process. Having an IR-remote for the camera will add further stability.
Making Incredible Animations
Once you understand how stop-motion works, these seven tips will help you create flawless animations.
1. Start Small
If you are new to stop-motion, then it's wise to start minimally. Keep a clean background to your subject to avoid any continuity errors. Use a small setup like a table or a make-shift studio to click your photos. You can click these on your phone too. Play around with a few mock projects to understand the nuances of the technique.
2. Take Your Time With The Edit
The process of editing a stop-motion video is not as challenging but takes time. Export all your files and make sure they are labeled in the right sequence before you throw them into the edit-window. Advanced software comes with pre-set tabs to create stop-motion. Don't worry; there are tools to help you with this.
3. Invest In A Good Camera
Although you can shoot photos on your phone, having a mid-range camera will add better quality to your image. The versatility of a camera lets you set up a frame better and achieve better depth in your pictures. You can also consider getting a 'prime lens' for sharper focus, or a 'zoom lens' to give you an extended range.
4. Embrace Tools & Hardware
Stop-motion will often need you to make complicated setups to hold your subjects in place. To replicate fluid actions in a frame, you will need tools like wooden blocks, nails, masking tape, strings, and rods. Depending on the shot you wish to achieve, you will need to consider out-of-the-box approaches to prop them up.
5. Shoot A "Clear Pass"
A "clear pass", in stop-motion, is a shot of the whole frame without the subject. This photo is a high-quality image of the background you have made the animation against. This photo helps you eliminate any unwanted stands, or props from the video during the editing. The clear pass acts like the blank slate to the shot.
6. Use The Right Music
An animation without music will look bland and unfinished. Pick the right music based on the mood of the animation. Do not use peppy music on an emotionally driven story. You can always use a free youtube converter to download some free music for license-free use. Also, consider using sound-effects to make movements more impactful.
7. Keep Your Light Consistent
If you anticipate the shoot to prolonged, avoid shooting in natural light. The sunlight will fluctuate with every hour of the day. This movement can create new shadows on the frame or change in light-texture across the hundreds of photos. Always shoot in artificial light. This lighting helps you keep all your photos consistent.
Why Stop-Motion?
Now that you understand what stop-motion animation is and how it works, there might be a sense of hesitation towards its process. The long method could be overwhelming and create friction between an idea and getting it done.
Firstly, stop-motion will set your video apart from the rest of the content online. Not many projects use stop-motion, and this will give you an edge. Stop motion is also made from a collection of photos or sketches. Therefore, irrespective of the quality of your camera, the final output can be in any desired resolution.
If you want to reap the benefits of stop motion, your concepts should be innovative. As beautiful a video-making technique as this is, it can be disastrous without a script. Make sure you have each shot, each frame planned before you start to click photos. Make a story-board to visualize the concept better.
Final Thoughts
The only way to master stop-motion is with practice and learning. Watch some of the best stop-motion work online to gain some inspiration. These will help churn the creative wheels in your mind and create better, original concepts.
America's top stop-motion filmmaker Henry Selick, creator or Night Before Christmas and Caroline, famously said: "Stop motion can present real objects magically brought to life in an imperfect situation". Be it graphic or real-life stop-motion, the critical ingredient is planning.
Lastly, Stop-motion is a very purpose-driven way of filmmaking. Ensure you are using stop-motion on when it fits the need. As fun and creative it may be, using animation when they do not make a good fit can make your project look very amateur.