A wedding is something many people dream of from a very young age; however, a honeymoon is something that becomes more and more desirable as you get older. After a perfect wedding with only the best of everything, including bridal and groom wear, you seek a beautifully romantic honeymoon. Your choice of honeymoon destination as newlyweds is dependent on many factors such as interests, taste in foods, and dreams. We compiled a list of what we think are 7 romantic places to have your honeymoon. These incredible destinations are home to world famous dishes, beautiful landscape, coastal scenery, and much more!
St. Lucia
Growing in popularity, St. Lucia is becoming the destination for music lovers, adrenaline junkies, and honeymooners who simply want to unwind on one of the local beaches or beautiful resorts. Also, a benefit, St. Lucia does not warrant spending a whole lot of money, especially if an extravagant wedding has already taken place! You and your significant other could take quality time to walk on the beach at sunrise and then later on, dance in the evening at the St. Lucia Jazz & Arts Festival. Because St. Lucia holds a bit of everything for a vast array of individuals and their interests, it becomes one of the most romantic places for your honeymoon.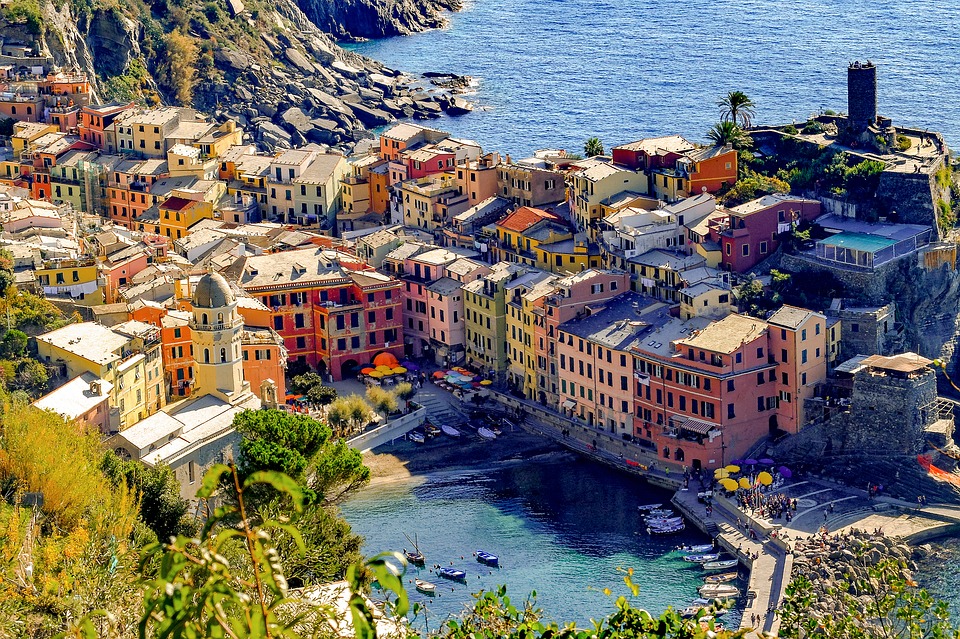 Cinque Terre
More for the easy going, full relaxation couple, Cinque Terre is a highly romantic destination for your honeymoon. Five towns connected by train enjoy delicious food and wine, a beautifully hugging coastline, and very chill vibes. Being fully immersed in this environment is truly incredible! Cinque Terre in Northwest Italy is composed of these interconnected towns which now include: Manarola, Vernazza, Riomaggiore, Corniglia, and Monterosso. The once fishing hubs is now a wonderful national park home to scenic trails that are interwoven between the coastline and throughout the towns. Making Cinque Terre your honeymoon destination allows you to take the time to enjoy the attractive surroundings and completely de-stress or prepare for what the future may have in store!
Amalfi Coast
Also located in Italy, The Amalfi Coast is known for its memorizing multicolored towns that display alarmingly turquoise beaches, vibrant terrain, and gorgeous foods. Food lovers can enjoy some of the world's oldest pasta and some of the most scrumptious seafood! After having a luxurious wedding using LUV Bridal & Formal for all of your wedding needs at https://luvbridal.com.au/outlet/Melbourne-showroom/ , a luxurious and surreal honeymoon destination would be the Amalfi Coast. It is memorable, famous, and historic. The Amalfi Coast is home to 13 towns that are all seaside. Driving down the coastline of these seaside towns using the SS163 highway has been described by some to be of the most scenic drives in the entire world.
Kauai
For the adventurous and outdoorsy couple, one of the most romantic honeymoon destinations is Kauai. The island is home to exotic aquatic creatures and seductive hiking trails. The natural beauty of Kauai, the oldest Hawaiian chain island, entices the simpler life-style preferences. Kauai is extremely rural and has parts in which walking on foot is the only means of exploration. Only two major highways are available. In its simplicity, Kauai puts a hefty price on its gorgeously natural beauty. Kayaking, intense hikes, beautifully wild waterfalls, and a contagiously bliss atmosphere are just some of the reasons why honeymooners opt in for a Kauai, Hawaii post-wedding destination. Just make sure to bring a packable rain jacket in the rainy season as downpours can be intense.
Tuscany, Italy
Deliciously seductive olives and an aromatic atmosphere with glorious sunshine, Tuscany is a no-brainer for an extremely romantic honeymoon! Visitors take to the Italian countryside for a blend of elegant vineyards, historic castles employed for modernized purposes, and a surge of spilling hills. Here, couples can take to embrace the gentle breeze whilst enjoying a delicious assortment of locally grown and composed dishes in a place where time seems to stand still, frozen to the Italian charm.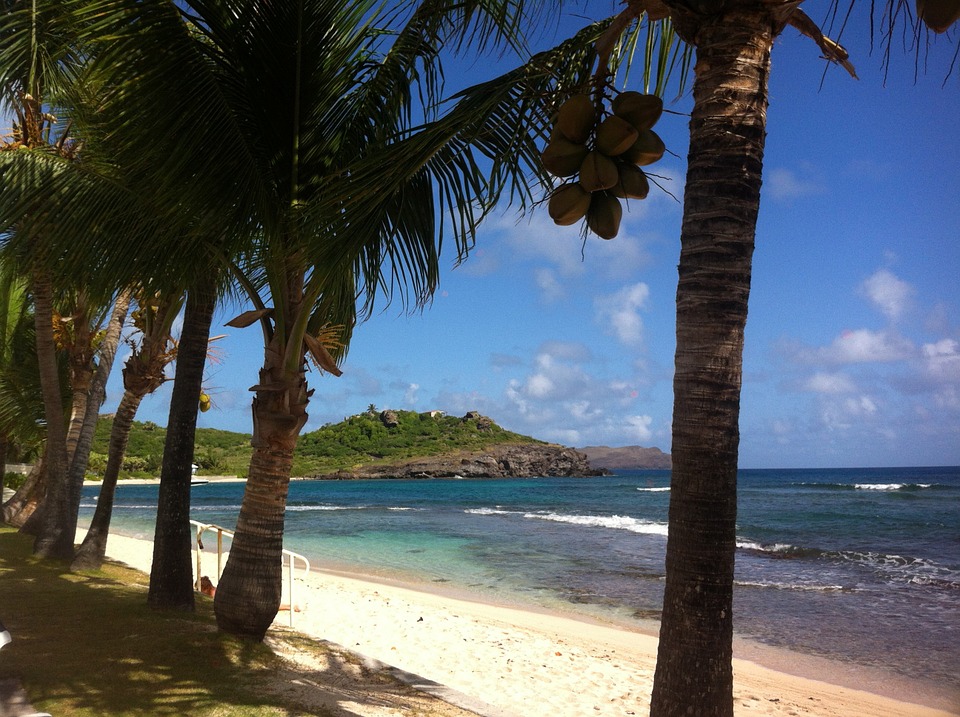 St. Barts
The freedom of free-roaming creatures is one component that makes St. Barts allure grow deeper and deeper for honeymooners. This slightly more high-end destination holds 14 unique beaches, each of which belongs perfectly on a postcard. Defined as a utopia, this exciting French Caribbean Island is a destination for many celebrities. The island is also known for its tremendous yacht sailing life as endless possibilities exist for water-based adventurous. The diversity in marine life can also surprise visitors as dolphins and even humpback whales can be spotted. If beach living is of importance for you, St. Barts may be just where you and your spouse belong! 
Mauritius
Unlike others on our list, Mauritius is a destination belonging to the Indian Ocean. It is a tropical island that has gentle winds and plenty of sunshine and is one of the most romantic locations for newlyweds. Comparable to a paradise, Mauritius holds activities for every kind of individual from relaxation on the beach to enjoy a night out at a local tavern, hiking to snorkeling or swimming with dolphins. The cuisine is one of the most diverse in the world and romantically blends origins from Asia, Africa, France, and India. On Mauritius, you are able to experience nature reserves and botanical gardens unlike any other.
Two main factors that impact a honeymoon vacation are interest and price. Depending on what you and your spouse love to do and seek from your honeymoon, these locations have a bit of everything to choose from! From snorkeling with aquatic creatures in Mauritius to enjoying uniquely crafted wine on the vineyards of Tuscany, Italy, these destinations are extremely blissful and romantic. Aside from interest, price often impacts this decision and while some of our selected honeymoon destinations often come with a higher-end price tag, appropriate budgeting and saving ahead of time can make it the trip of a lifetime. These locations are worth the beautiful, romantic memories they will surely create!