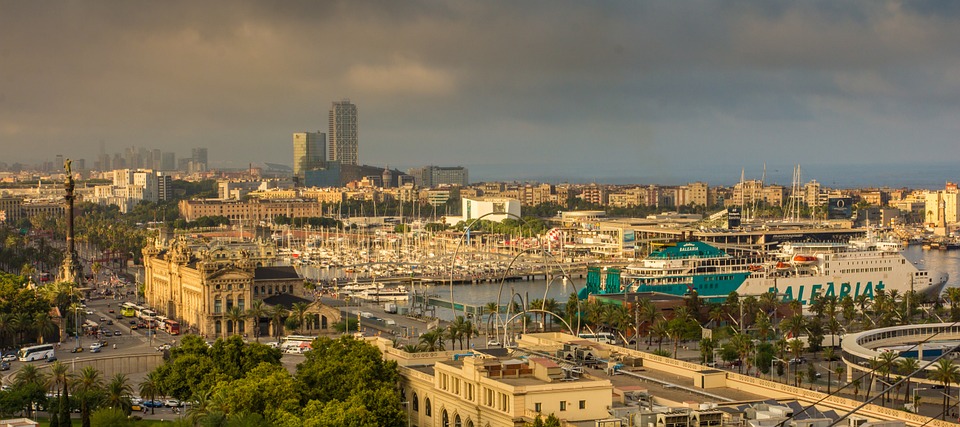 Barcelona as a city offers one of the highest standards of living in the world, with its sandy beaches and nearby mountains. Barcelona has something to offer everyone no matter who you are there is something you will love about Barcelona.
It's easy to move to Barcelona and Nice apartments in Barcelona are easy to find online. There is no need to use a property agency these days as everything can be done online. Because of the internet moving to a new city is now easier than ever, why not move to Barcelona today.
The weather – The weather in Barcelona is simply awesome. It's always warm and the summers are hot (but not too hot). The Catalonian winters are easy compared with other places in the world with the temperature staying well above freezing.
The feeling of community – Many neighbourhoods have a certain vibe to them that many cities have lost. Neighbours know each other and generally keep things looking tidy, there is a great feeling of community and you will be part of these when you come to Barcelona. The suburbs particularly have this feeling and have an almost village feel to them.
There are ping pong tables everywhere – Barcelona has ping pong tables in many of the cities public spaces many of them are also lit for night-time play. If you are moving to Barcelona make sure you have a good ping pong bat and an opponent willing to play with you.
The city is so artistic – From Gaudi to Picasso the mark of artists is all over the city.   There is Park Guell, which is an amazing masterpiece or the unfinished Sagrada Famillia which will be completed in the next 40 years. These buildings help to give Barcelona a magical feel to it. If you are looking to transform your surroundings all you need to do is take a short walk.
There are massive parties in late summer – If you want to party with the locals the Fiestas in last August offer 24 hour street parties where the famous well known streets are closed for massive parties. The whole community comes out to party and enjoy each others company.
You can ride a bicycle everywhere – Barcelona is incredibly bike friendly with many cycle lanes and a convenient cycle hire system. This is great for getting around the city.
Catalans are excellent at cooking – Not only do the Catalans have great cultural events and know how to party, they also are great at cooking. Whether you are eating at a restaurant or with friends every Catalonian knows how to make amazing food.