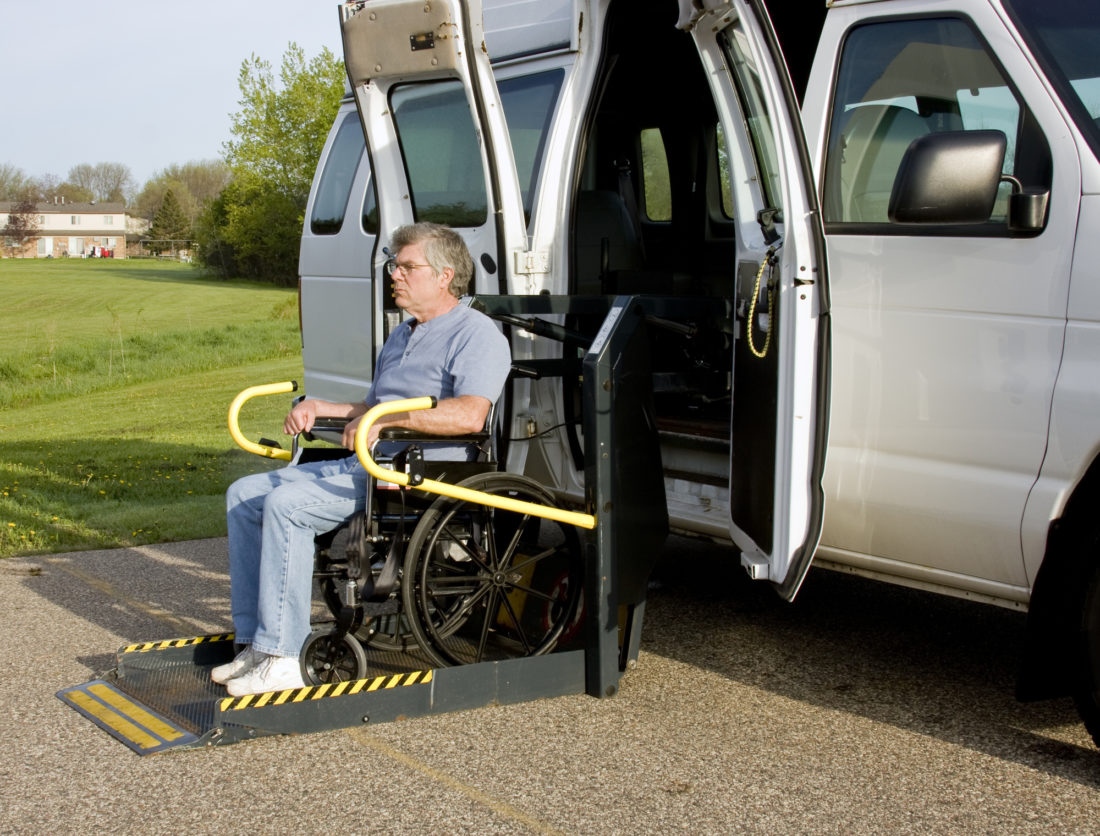 Looking for a wheelchair van that's accessible for you or your loved ones needs? Read this article to learn about the best features you need.
There are 3.6 million people in the United States over the age of fifteen who are wheelchair users. There are 2 million new wheelchair users each year. If you are a wheelchair user or have a family member who is, you are far from alone.
Are you looking for a wheelchair van that works for you or your loved one's needs? If you are, then read on to learn 6 tips for choosing the wheelchair van for you.
1. Understand What a Wheelchair Van Is?
A wheelchair van is generally a conversion from an SUV, van or truck to make it wheelchair friendly. A ramp or lift is usually fitted to allow entry and exit from the van. There are other adaptations that may also be fitted.
Seats may be removed, adapted or replaced with transfer seats. A kneeling system may be installed to make a ramp easier to use. Controls may be adapted to allow a user to drive the vehicle with hand controls only.
2. Decide What Your Needs Are
The first question you must address is who will be driving the vehicle. Is the vehicle being driven by the wheelchair user or by a caregiver? The requirements are quite different for each of these scenarios.
When thinking about the following needs, try to anticipate future needs as well as current ones. A purchase of a wheelchair van is quite an investment so you will want to know that you have a reasonably long-term solution to your mobility needs.
How many people will the vehicle need to accommodate?

Is extra headroom needed?

Where will the van be stored or garaged and will this affect entry to the van?

What are the size restrictions determined by the wheelchair's dimensions?

Do you want rear or side entry?

Do you want folding or sliding ramps?
Prioritize your needs by deciding which are essential and which are desirable.
3. Check out the Key Features
Once you have your requirements decided it's time to do your research. Using your criteria identify which wheelchair accessible models fit your essential needs. Checking the different conversion types as well as any vehicles that don't need adaptation such as side entry vans.
Search on the internet for new and used handicapped vans for sale as well as wheelchair accessible vehicles. Learn about wheelchair conversion options and their benefits. Each vehicle and manufacturer will have their own approaches and designs.
Make notes about each product and how they meet your requirements. Read reviews and user comments. Score each wheelchair van against your list of requirements and rank them to identify the best options for you.
If you are buying a wheelchair van for your child there are some additional things to think about. The safest place for your child is the center or rear of the vehicle. This may also be a legal requirement.
A rear entry may be best for your child if they have greater care needs. A caregiver can perhaps sit next to the child. Consider whether the wheelchair van also provides sufficient space for other family members.
4. Decide on Your Budget
Having done some research, you may now have a sense of the prices for vehicles matching your needs and wants. You may need to make some judgments about what you can afford to spend.
Perhaps you will need to make some compromises. Do you need those extra features? Can you get by with an older vehicle to be able to afford a vehicle that fits your essential needs?
Check out the stocks of vehicles held by local dealerships and get a feel for prices. Research deals on loans, manufacturer discounts, and benefits that might make buying the vehicle you want easier. Decide what is the most you will pay and stick to it.
5. Request a Demonstration
No matter how much research you have done, a demonstration will reveal more important information about a vehicle. Test out how practical the accessibility features of the vehicle are. Take caregivers, users, and other family members along so everybody can share their perspectives.
Take plenty of time and ask lots of questions. Have demonstrations of several vehicles. You will learn what questions to ask of the dealerships by comparing the features of several vehicle options.
6. Take a Test Drive
It's impossible to fully understand the suitability of a wheelchair van without a test drive. The person who will drive the vehicle should test drive it. Do the driving position, visibility and controls suit the driver?
A test drive should include as realistic a driving experience as possible. It isn't possible to get a sense of how the vehicle will perform in traffic and at speed by driving across a dealership parking lot. This is a significant purchase and it's reasonable to give it plenty of time and effort.
The test drive includes using any lifts, ramps, kneeling system or other features. Can they be operated easily by either the wheelchair user or caregiver depending on who needs to do this? A feature may be present but if you can't use it easily it may as well not be present.
A test drive is part of a systematic decision-making process. It will help you assess the vehicle against your criteria. It is also an opportunity to assess whether it feels right.
The emotional aspect of "feel" is important. It is important that you engage all your decision-making faculties and intuition or "feel" is part of this. It gives you the final confirmation that you have made the right choice, for you.
Make the Decision
When deciding which is the best wheelchair van is right for you, use a structured decision-making process. This might mean that you don't stay with your favorite car brand. You will know that you have considered the options properly.
For more ideas for life's adventure, click here.