Life is hectic and it's easy to understand why people dont want to face the issue of changing an ongoing service or bill, especially one like auto Insurance. For most people, it is just so much easier to renew an existing plan, rather than go out and look for a new one. However, not changing your insurance plan can be a mistake.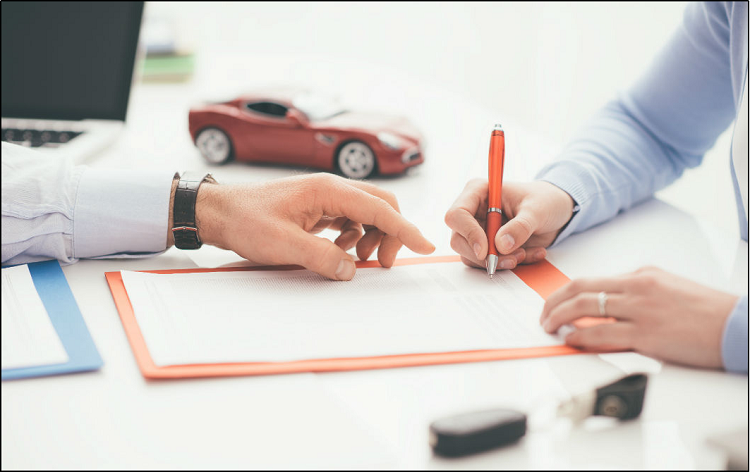 There are more than a few drawbacks to sticking with one auto insurance company for the long haul. In this article, we want to focus on a few of the reasons why you might want to consider changing your auto insurance provider.
1. Unresponsive customer service
The auto insurance industry is a service-oriented business, so good customer service is an absolute necessity. If you call, spend a long time waiting for a customer service rep to answer, or have consistent problems getting questions to your answers, or even more importantly, have problems filing a claim, it may be time to find a new car insurance company.
But before you switch, be sure to research the companies you are thinking of contracting a plan from. How do you find a good new insurance plan? Your first step might be to check your state department of insurance to see an insurance company's complaint statistics. You can also read reviews about auto insurance companies on the consumer affairs website.
2. Bad Website and Poor Mobile App/No Mobile App
Technology is important in these modern times, especially when it comes to auto insurance. You need to know that you can contact your auto insurance company at any time, This is of particular importance when you need to file a claim. It's not your job to go searching for different ways to contact your auto insurance provider. It's up to the insurance company to innovate and modernize. They need to keep pace which website and app technology, make it easy for their customers to access their insurance service. if your current auto insurance provider does not offer an easy-to-navigate website or an app, it's time to change.
Features you want to look for include:
Online payment options
Mobile or cell phone access
instant chat features
Claim tracking
All of these internet applications allow you to manage your policy more efficiently. When the website is hard to navigate, when it is slow or broken, you need to think about changing your policy.
3. Pricing
When you buy auto insurance, you partner with an insurance provider. In exchange for a good driving record, the company should offer you affordable insurance premium. Auto insurance companies that are interested in long-term relationships will work to keep your business. However, some companies constantly increase rates for apparently no reason at all. If this is your case then it may be time to look for Alternative Insurance.
That being said, it's important to know that your costs will fluctuate if your situation changes. So if you add a driver, have an accident, get married then your insurance rate may change. Even then, it may be good practice to go shopping and check whether your insurance premium is still competitive.
4. Lack of Flexibility
When an auto insurance provider is not flexible, does not offer adequate service or send an adjuster when you require one, you need to look elsewhere. Some auto insurance providers have very set rules and make absolutely no exceptions.
Take your time to look for a good auto insurance policy. Remember to check more than one car insurance quote and be sure to read the fine print in any contract you are about to sign. Be sure you are fully aware of all the coverage offered. Remember, price should not be the only factor to consider. Loss in coverage benefits may not be worth the premium savings if the total package you are getting does not give you full coverage for any accident that could occur.
5. The Offered amount won't satisfy
Every year after you renew your automobile insurance, you ought to browse the policy phrasing very rigorously and analyze whether or not the present insurance cover is suits your current insurance expectations.
 6. You End Up Paying More
In most of the cases, policyholders follow similar insurance set up owing to the comfort level that they share with their insurance supplier. The mere proven fact that the premium hasn't modified, provides them with a sense that they have obtained the most economic policy. It isn't necessary that this can be always true. Before the time of renewal, you need to get premium quotes from varied insurance firms so you get a plan of the most effective premium insurance.