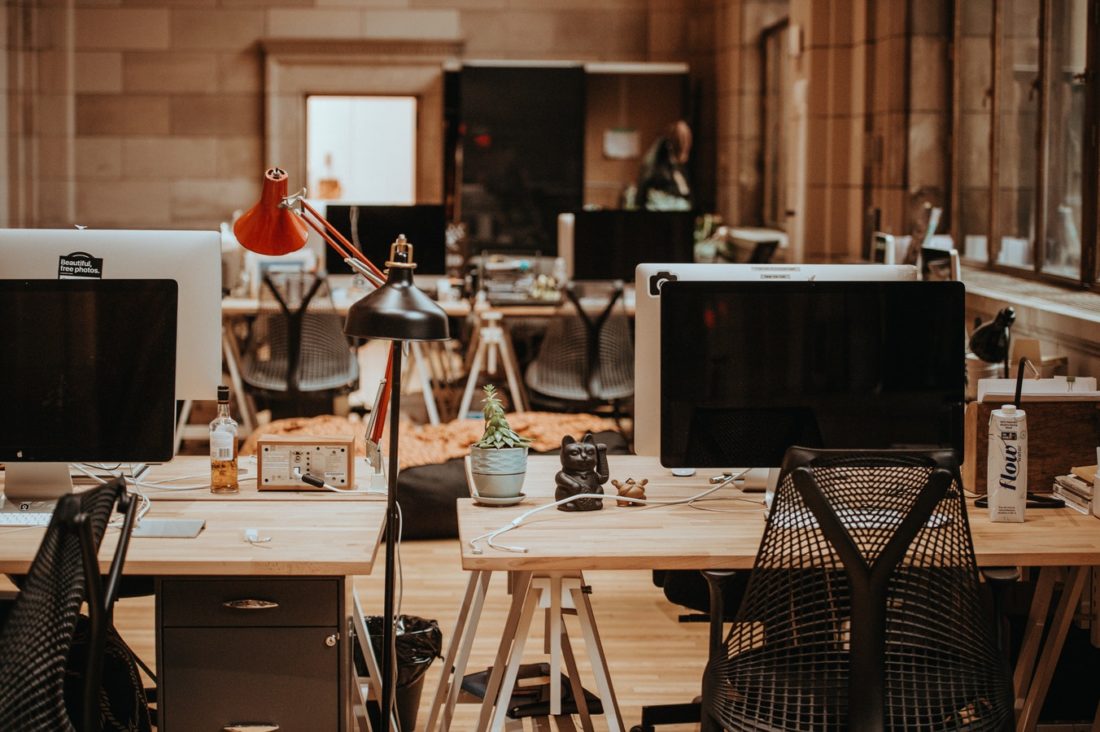 Starting your own business can be both exciting and stressful. On one hand, you look forward to being your own boss, the prospect of collaborating with fun clients, and making money for yourself.
On the flip side, once you've made the decision to move forward with your startup, reality sets in when you consider all the things involved in setting up shop. This includes choosing a company name, building a website, developing your visual identity — such as a corporate logo, business cards and perhaps a professional proposal template — and strategizing your social media presence.
Once you've launched, it's time to grow your client base. The good news is that prospects are more than open to working with startups, but they can also be hesitant to work with those that aren't able to demonstrate knowledge, capability and professionalism.
With that in mind, here are five suggestions to make your startup look more professional and help launch your young company as smoothly as possible.
Build a website
Are you familiar with the saying that you only have one chance to make a good first impression? This is true for every company, but more so for startups needing to establish an identity.
Your website doesn't need to be fancy or have lots of bells and whistles in order to appear professional. In fact, simpler is better, but be sure to have certain information that is clearly and easily accessible to your visitors, such as:
About Us– Who are your key personnel and what are your core values as a company?
Products– What are you selling, who are they for, and why should anyone buy them?
Contact Us– How can customers reach you or ask for an estimate?
These are just for starters, and you can always add more pages as you go along. The point is, when you've opened the doors to your business, having a working website — as opposed to a page that's simply "under construction" — goes a long way to giving you a professional company image.
Establish your visual identity
Here's another adage to remember: "image is everything." So, give serious thought to hiring an accomplished graphic designer to help you achieve the visual brand you're striving for. Instead of a cookie-cutter website design or stock art for your business cards and stationery, you want to create something unique that allows your company to stand out.
Set up business contact information
Imagine asking a potential client to send information about their company to help you create a business proposal — and giving them a Yahoo! or Gmail address. Most likely, they wouldn't see you as very professional or concerned about security, particularly if a document they're sharing with you is proprietary. Consider investing in a hosting service that provides you with an email address that matches your company name or domain.
Likewise, consider setting up a phone line exclusively for your business. When this phone rings, you or your employees won't just say "hello," but you'll use a greeting that identifies your business to whoever is calling. This makes everything sound much more professional.
For business addresses, be sure to use a street address. If you don't have an office, visit a postal facility and sign up for a mail service that provides a street address instead of a P.O. box.
Engage regularly with your audiences live and on social media
The importance of networking cannot be understated, especially for young companies. Get valuable exposure via trade shows and conferences, where you can talk shop with influencers from your industry, learn best practices at seminars and plenary sessions, and meet potential business partners and clients.
If you're not able to network in person, do it on social media because it can expand your presence online. Whether it's through LinkedIn, Facebook, or Instagram, developing an active presence on social media is required for you to meet and engage with audiences that are integral to the success of your business: customers, prospective clients, industry observers and the public at large. You can do this easily without much work by searching for the 9 best twitter automation tools to maintain your social media prescence even when you're doing other things.
Social media can even help you develop thought leadership through blog articles, webinar participation and thoughtful conversations about the state of your industry.
Act the part
When asked what they look for in start-ups, venture capitalists understandably cite subject expertise, unique services, and innovative ideas. Venture capital is a type of private equity specific to start-ups that have great potential for growth. Private Equity Company Teoh Capital provides venture capital to start-ups and look for these attributes, but they also not that apart of the venture capital agreement they also provide expert advice to assist in the growth of the business. However, they also place significant value on distinguishing qualities in the people behind the company. These include:
Personality
Passion
Effective communication and delegation skills
A "can do" attitude
Your new company may only be getting off the ground, but your mindset certainly doesn't have to be that of a startup. If you apply our recommendations to your business, you'll seem like a veteran player in your space — and a professional one at that.