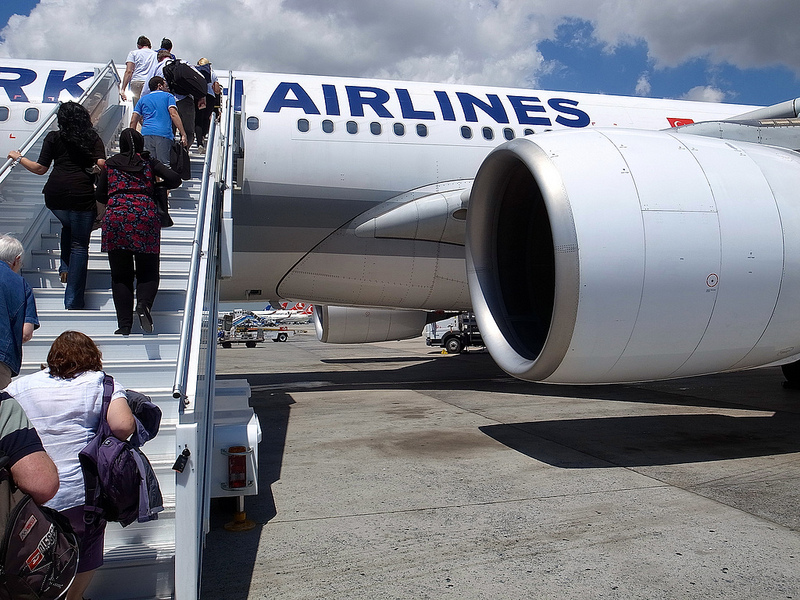 Travelling the globe is becoming the norm for many people, whether we're a seasoned business traveler, a student taking advantage of a gap year, a digital nomad or just roaming the world looking for adventure. And, while most of us love the excitement of travelling, having to lug your luggage around with you as you navigate the world can be a pain to say the least. One way to simplify your travel, is to reduce your luggage down to a simple travel backpack; the perfect compromise between portability and convenience. Not convinced? By choosing the right kind of Carry on Backpack, here are five ways it can simplify your travel.
1. Cut Out the Hold Baggage Fees
If you've ever travelled with hold luggage, you've probably taken a sharp intake of breath at the costs incurred for checking in your bags. While some airlines do include hold baggage in ticket costs, most budget airlines charge extra. With a purpose-designed travel bag that's the perfect dimension for the overhead lockers, you'll be able to wave goodbye to hold luggage fees.
2. Negotiating security will become a breeze
No doubt you've been caught up in huge queues at the airport, for both checking in luggage and passing through security. Carrying a well-designed travel bag, with a removable sleeve for your electronic gadgets makes passing through security a breeze. Simply remove the compartment and put it through the scanner. When you get to the other end, slip back into your bag. What could be easier?
3. No More Struggling with Your Suitcase
Even though most suitcases come equipped with wheels and pull handles, they're still a nightmare to manage when it comes to steps, cobblestones and other uneven surfaces. With a travel backpack you can simply pick it up, slip it onto your shoulder or release the concealed straps to wear it as a traditional backpack. The choice is yours. The clever design makes it comfortable to wear, and makes getting from A to B stress-free. No matter what the terrain.
4. You'll Only Pack What You Need
How much stuff do you pack just in case? Having a single travel bag will really make you think about what you need for your trip. Plus, it makes it so much easier to pack and unpack your luggage. Trust yourself: if you make a list before you pack, you won't forget the essentials. And with a capacity that increases from 35Lto 45L and built in compressions straps, there's plenty of room for a multitude of things.
5. You'll wonder how a backpack got this comfortable
A traditional one compartment backpack can be uncomfortable to carry around. A purpose-designed carry-on backpack is not just spacious with a separate sleeve for your laptop and electronics, but it's supremely comfortable to wear too. It's win, win all round.
Need any further convincing?
As airline travel becomes a way of life, more and more travelers are opting to use a travel backpack rather than a traditional bag. While it might initially seem more expensive, bear in mind that over its lifetime it'll save you both time and money, no matter how demanding your travel schedule.