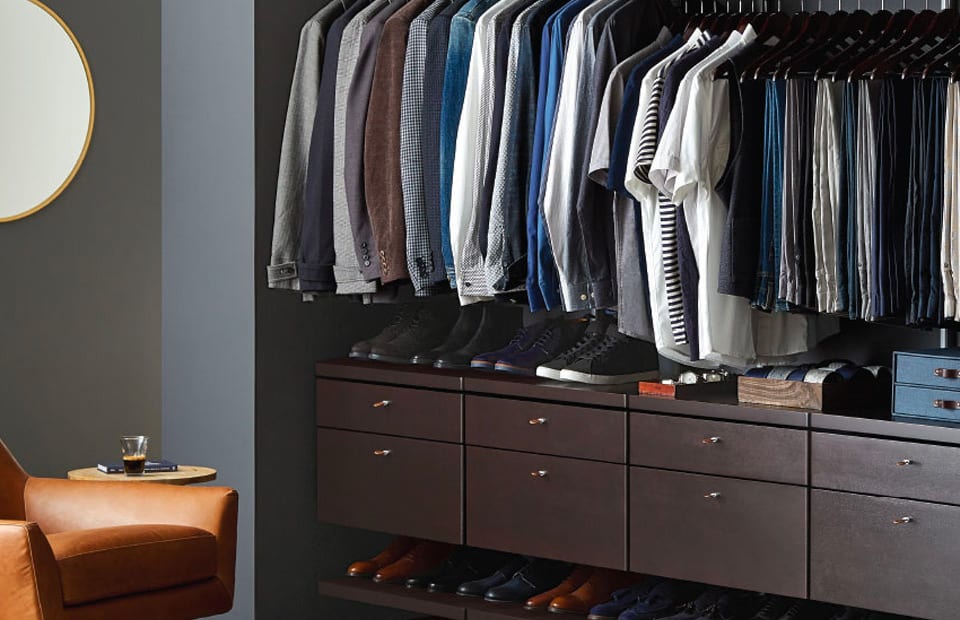 Spring is here, and summer's just around the corner, which means it's the perfect time for outdoor activities! Camping, hiking or just exploring the woods is great for the body and mind.
But this also means that every guy needs to review their closets and review the outdoor clothing items. Or the lack thereof. You surely don't want to plan a fun weekend outside only to realise your only available clothes are a dress shirt and an expensive pair of jeans!
But don't stress; we're here to help you set yourself up for success and a fun summer season outside.
Here are 5 men's must-have wardrobe pieces for the great outdoors
Field jacket
Yes, spring and summer mean warmer weather, but your hikes might often take you to the mountains and other cooler areas where you'll need something other than a t-shirt to keep you warm.
You also want protection from rain and other elements, so a quality field jacket is a must-have.
If you live in a really warm area, a rain jacket will be more than enough. Waterproof and breathable are the key features you're looking for as they will keep you dry and won't make you sweat like in a plastic bag.
For a colder climate, choose a hard-shell or even a puffy jacket.
Other features you might want to focus on are enough pockets to keep the miscellaneous items you need outside, nature-neutral colours such as brown or olive and of course – comfort and a flattering style. The fact that you're outside doesn't mean you can't look stylish.
Sturdy shoes
Unless you're going to hike rough terrain, you don't really need professional leather boots. However, canvas sneakers won't cut it either – you need protection from rocks, roots, grasses, and traction on various surfaces.
Your best bet will be comfortable sneakers for uncomplicated areas (such as walking through the nature parks with trails) and hiking shoes for a little rougher terrain.
Hiking shoes are made of breathable material that dries more quickly than leather, are lighter, more compact than boots, and easier to pack.
Fleece hoodie 
You can't have a weekend outside without a comfortable, warm, breathable fleece hoodie. Unlike a cotton hoodie, it has sweat and water wicking properties that wick moisture away from the body, keeping you warm and dry.
It is also easier to keep it tight and create a windproof seal for those massive summer wind gusts.
Lastly, depending on thickness, it offers enough warmth for chilly summers mornings and a cold night in a tent!
Choose a fleece that goes well with your other clothes, is not too big and
you'll enjoy it for years!
Quality T-shirt 
No summer can go by without a t-shirt, and you surely need a selection that will keep you comfortable and stylish even in the woods or mountains. You can opt for Steven Rhodes t-shirts to add to your collection if you want to add tees with dark humor to your wardrobe.
Wearing a t-shirt under your fleece hoodie will give you the chance to adjust to changing weather conditions in a blink of an eye, and additional extras in the backpack will ensure you feel fresh even on the hottest days.
Choose a trusted brand with high-quality cotton t-shirts and get a few colours for your next outdoor trip. Check out Fresh Clean Tees website to find the best subscription v-neck and crew necks shirts.
Pants
Trust us; you want comfortable pants. Forget jeans unless you're going for a stroll in your local park. Choose something loose and breathable.
The market is full of great sweatpants made of cotton for less strenuous hikes or camping trips. But if you're looking to up your game, get classic hiking pants or convertible hiking pants that can turn into shorts in a second.
You want well-fitting pants that aren't going to restrict movement but won't be so loose that they hinder your more challenging hikes or climbs.
We also recommend getting pants with multiple pockets for your phone, pocket knife and a few energy bars.
Lastly, the fabric should be light and airy, so you might need to spend a little extra, but it's going to be worth it on a hot scorching summer day.