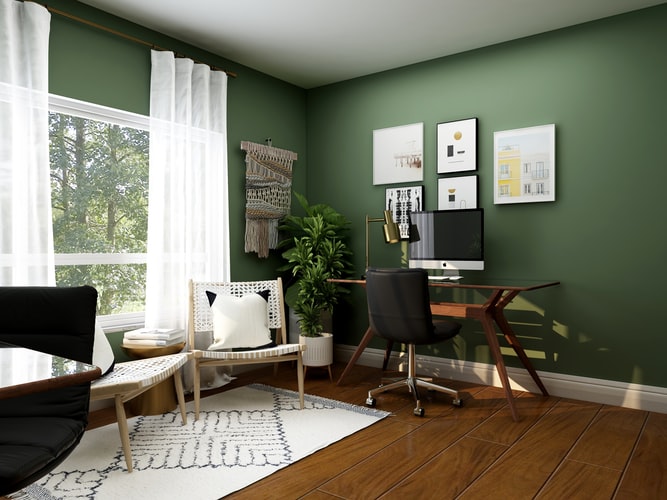 Furniture is the central focus of any establishment, such as a home, office, institutions or commercial space. As a result, when it comes to office furniture, its effect on workers must be addressed. The value of furniture extends beyond comfort. Furniture plays an essential role in the ambience of a modern workplace. It significantly inspires and enhances overall employee and customer productivity and performance. Aside from that, furniture makes a healthy and relaxing environment and stimulates a relaxed feeling in all of the office's occupants.
And, these are some of the reasons why having the right office furniture is so crucial:
1. Aids in Employee Productivity
Furniture, such as desks, workstations, chairs, etc., must provide your workers with comfort and otherwise affects their productivity. It's crucial to think about which type of desk would help your employees the most. When the furniture pieces are stylish and comfortable, employees perform better, feel more relaxed, and are happy in their work environment. Making a good choice of furniture encourages a healthier working atmosphere. Selecting innovative furniture brightens up the office and makes it less dull since higher productivity translates to higher production and earnings. Higher earnings imply higher profits, and this leads to the creation of a better expansion of prospects and more opportunities in the business.
2. Boost Company's Image
Your company will be able to project an elegant and flexible picture with the combination of exquisitely crafted classic and ergonomically designed modern furniture. A welcoming environment can be accomplished by combining a large office with space-saving multi-function furniture. They will offer the company a pleasant and favourable profile, expanding on the social aspect of benefits of furniture in an office. Hence, a unique and classy ambience will undoubtedly leave a positive impression on your visitors and also represents the brand owners' imagination and innovation.
3. Allows Room for Storage
Furniture can take up a lot of space, but it can make the office appear more prominent when adequately designed. Larger pieces of furniture, for example, should be positioned against the walls to optimise open space, as paths and open spaces are essential. So, if you want to scale the furniture to accommodate the size of your office space, freeing up these spaces is critical. Moreover, having plenty of storage space helps you neatly store your paperwork, stationery, and other essential items. It helps you to organise documents and keep track of what's going on and where everything is at all times. Nevertheless, it's essential to keep the office tidy since clutter contributes to a disorganised mess. Your employees will breathe a sigh of relief if you have embellished furniture in place.
The value of selecting the appropriate furniture cannot be overstated, as it can influence employee morale and make the operation and progress of your company more smooth. From creative work-from-home packages to professional workstations, conference furniture, and office fit-outs, choose the office furniture that works best for your company and which can adapt to your office space.