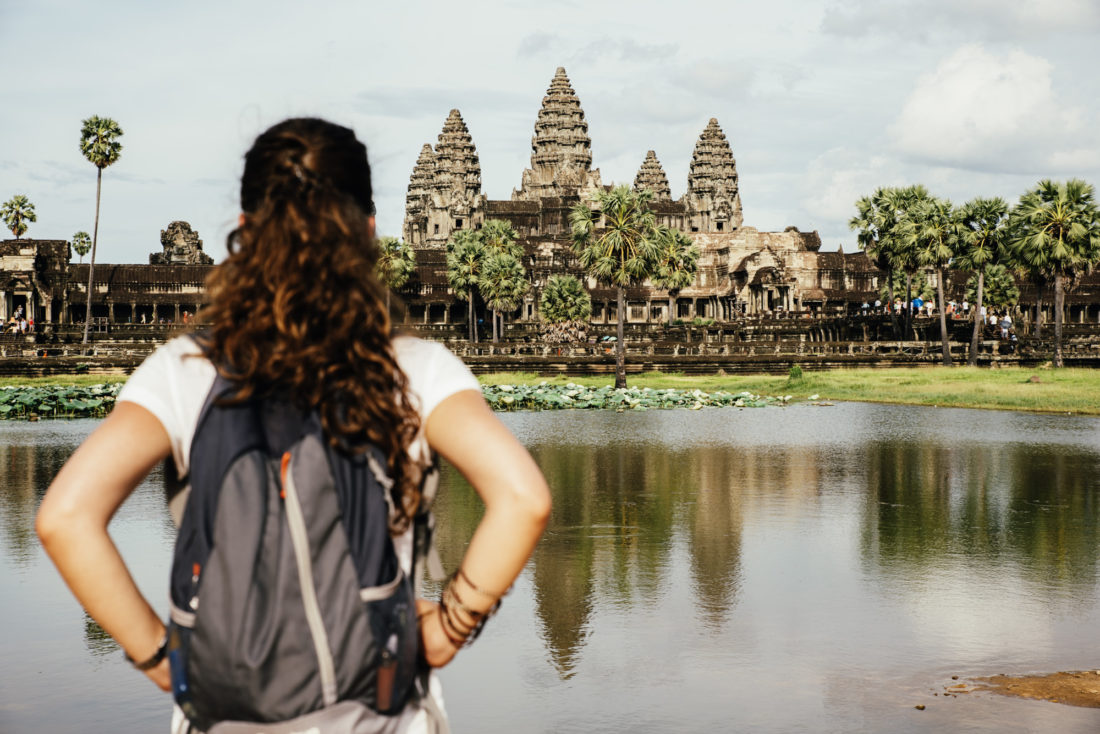 There's no shortage of world wonders in Southeast Asia. We've picked ten top destinations in Southeast Asia for you to add to your bucket list.
Your next challenge is picking which one you'll visit first.
1. Hue, Vietnam is an Ancient Wonder
When it comes to Southeast Asia destinations in Vietnam, many people choose Ho Chi Minh City or Hanoi.
Hue is worth a visit, though. It was once the capital city of Vietnam, and its history spans centuries. Pagodas, the Imperial Citadel, and the Forbidden City bring Vietnamese culture to life.
2. Trade Bangkok for Chiang Mai
Thailand is a tourist hotspot, but most people flock to the neon lights and crowds of Bangkok. If you're looking for something a little different, make the trek to Chiang Mai.
This northern city offers all the delights of Bangkok, with colorful night markets and world-class cuisine. It's also home to more than 30 temples and monuments. Although the temples are ancient, the hotels in the area are top-notch.
3. Angkor Wat is One of the Top Destinations in Southeast Asia
The temples of Angkor inspire travelers who make the trek from Siem Reap, Cambodia. The ruins date back to the ninth century and remain as a testament to the power of the Khmer Empire.
You'll need to battle crowds for this Southeast Asian destination, but the experience is well worth it.
4. Get Above it All on Mount Kinabalu
Some of the best Southeast Asia destinations speak to the natural beauty of the area. Malaysia's Mount Kinabalu is one of those destinations.
Kinabalu is Southeast Asia's third-highest mountain, and it's open to all climbers. Make sure you come prepared, though. This trek will take you up 13,400 feet.
5. Take in a Bagan Sunset
If you want to see temple ruins, but don't want to deal with the crowds at Angkor Wat, Bagan is the destination for you.
There are thousands of Buddhist temples, pagodas, and monasteries scattered across a plain in north Myanmar. Take a moment and enjoy the epic sunset here.
6. Luang Prabang Mixes Culture and Nature
The ancient capital of Laos has been declared a UNESCO World Heritage site, and for good reason. The city boasts traditional Lao culture, along with French influence.
It's also full of natural wonder, as it's located at the intersection of two rivers. Visit waterfalls and explore "Buddha" caves to your heart's content.
7. Coron Island Provides a Budget-Friendly Getaway
Several of the best places to go in Southeast Asia are located in the Philippines. If you must choose just one spot, you won't be disappointed with Coron.
Coron boasts the natural beauty Palawan island is famous for and a budget-friendly sensibility.
8. Kampot Delivers French Culture with a Southeast Asian Twist
The tiny Cambodian city of Kampot may not appeal to most tourists, but for those who choose to discover it, a world of wonder awaits.
Kampot is famed for both its French colonial influence, showcased in the architecture. It's also famous for its cuisine. Foodies, this trek is for you.
9. Visit Orangutans on Sumatra
Any of the islands that make up Indonesia are stunning in their own right. Many tourists will choose Bali as the best spot to go.
Get off the beaten path and visit Sumatra instead. It's one of only two places where orangutans still live in the wild. It's also home to the world's largest volcanic lake with an island.
10. The Beaches of Krabi Province Wow
Rounding out the list of best places to visit in Southeast Asia is Thailand's Krabi Province. If you're looking for an ideal beach vacation, this is the one for you.
Some of the beaches are quite popular, but you can still find gems like Ko Lanta, which are often devoid of crowds.
Find Your Next Destination Today
These are just some of the top destinations in Southeast Asia. Hundreds of others are waiting to be discovered.
Looking to find your next dream destination? We have articles to inspire you, wherever you dream about wandering.