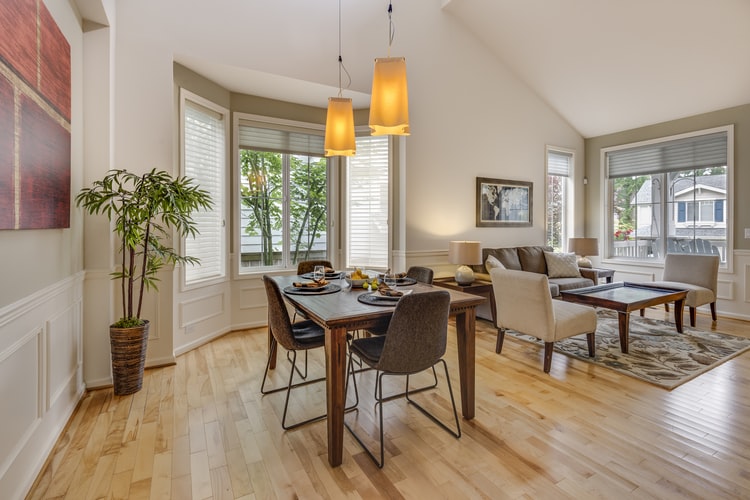 Real estate marketing strategies evolve day by day. New ideas are being birthed now and then. It started with print media, including postcard templates for real estate agents, and it has gradually transitioned to digital marketing.
If you want to stay ahead of your competition, you should find strategies to generate leads. Moreover, your marketing tactics should enable you to remain actively engaged with clients even when you're not selling or buying a property. Here are ten vital marketing tips to help you achieve these goals.
Know Your Target Market and Audience
This is possibly the most powerful strategy that can assure you guaranteed success. If you market your business to everyone, you will end up wasting your time, breaking your back, and getting zero returns. Before you start your company, determine your target audience.
Start by identifying a niche that suits your expertise and strengths. The niche can be commercial premises or residential properties. Or you can pick specific opportunities like beach homes, acreage properties, or apartments. After selecting your desired niche, the next step is to establish yourself as an authority in the area. By doing this, you will attract buyers for the specific type of property you sell. This is targeted marketing.
Develop Your Brand
Establishing your brand is crucial in growing your business. Your brand is the embodiment of what your business stands for. Design a logo, choose a slogan, and look for striking colors and font – these are the "face" of your business.
Earn the credibility and trust of your customers by being consistent with your brand message and reputation. This will not only build your brand identity but also make your products memorable.
Optimize Your Listings
Having a listing page on your website is okay, but it is not enough. The best way to expand your visibility is by listing your properties on real estate search engines like Zillow, Realtor.com, and Trulia.
Millions of people visit these sites, thus increasing your chances of generating a sale. Optimize your listings by using catchy headlines and appropriate keywords. Also, make use of advertising options to increase your ranking on the listing sites.
Create Viral Real Estate Videos
Video is one of the best real estate marketing medium. Unlike photos, a video gives the viewer an all-round picture of the property. And a lot of people love to watch videos these days. Create videos that catch the attention of many people.
Invest in high-quality videography and make use of drone technology to capture aerial footage of the property. Make sure to give your videos memorable titles and keywords to optimize them for organic searches. More importantly, upload your videos on YouTube and other social media channels and enable sharing options.
Leverage Social Media
Social media is a powerful marketing tool for real estate agents. The reason is simple – social media has such a large number of followers, meaning you can reach as many people as possible. Most individuals search for products and services on social media today.
This applies to home buyers as well. Twitter, Facebook, Instagram, and LinkedIn are all valuable marketing platforms. They provide several marketing features for engagement, email capturing, embedding of multiple images and videos, enabling reviews and ratings, live streaming, and use of hashtags.
Use Postcards
Postcards are not new in real estate marketing. They are the premier print media marketing tools. But postcards have considerably advanced, making them still relevant in this digital era. In addition to generating leads, postcards help to establish and reinforce relationships with your clients.
Unlike other marketing methods, postcards provide a more personal touch. To get the most out of this strategy, you need to target and segment your audiences. This will boost ROI since the postcards are reaching the right people. Also, leverage unique postcard templates for real estate agents to ensure they are appealing to the recipients.
Run an Active Blog
Creating a blog on your website is important for two main reasons. First, it boosts your SEO ranking on search engines. This means that more people will visit your website, allowing you to convert them to customers. Secondly, quality blog positions you as an industry expert.
As a result, you earn your clients' credibility, which makes them stay longer with you. You should create high-quality blog posts if you want to accrue these benefits. Be consistent with your content and optimize it for SEO.
Get Involved With the Community
If you want to raise your real estate profile, you must invest in your immediate community. Keep in mind that most of your customers come from your neighborhood. Taking part in communal activities increases your brand awareness.
It breaks the ice between you and potential customers, meaning they will approach you freely when they need your services. Organize a charitable 5k race or a tree planting event at least once a year. You may also want to host a free seminar for new home buyers and address issues that affect them. It is an effective way to give back to society.
Ask For Reviews and Referrals
Don't ignore the power of reviews and referrals. They can drive up your sales significantly without much of your indulgence. First-time real estate customers have a challenge in trusting new agents – they would rather trust other people than you. Therefore, getting an endorsement from a past client can be a huge bonus for you.
Always ask your past customers to leave a review on your website or social media page. If possible, ask them to attach their photo alongside the testimonial. Keep in touch with your previous clients, and while at it, ask for referrals. Incentivize your requests by sending them gift coupons or birthday cards.
Work With Influencers
Another incredible tip to market your business is working with influencers. Gaining roots in the industry is not a walk in the park for new realtors. But, this tactic can get you ahead of veterans in no time. Of course, you will spend money on this venture, but it will pay off in the long run. Therefore, look for an influencer in your area and partner with them.
The influencer can be a celebrity, journalist, activist, blogger, or reality TV star. Get the influencer to promote your properties on their social media pages. This will help to improve brand awareness, build trust, and reach a broad audience. Even so, engage a relevant influencer to ensure quick returns.
Summary
These real estate marketing tips are useful for both startup agents and pros. They will help you generate more clients and edge out your competitors. It might not be practical to use all of them, but you can choose a few that suit your business effectively. For instance, Wise Pelican is a reliable direct mailing company that you can consider as a realtor.