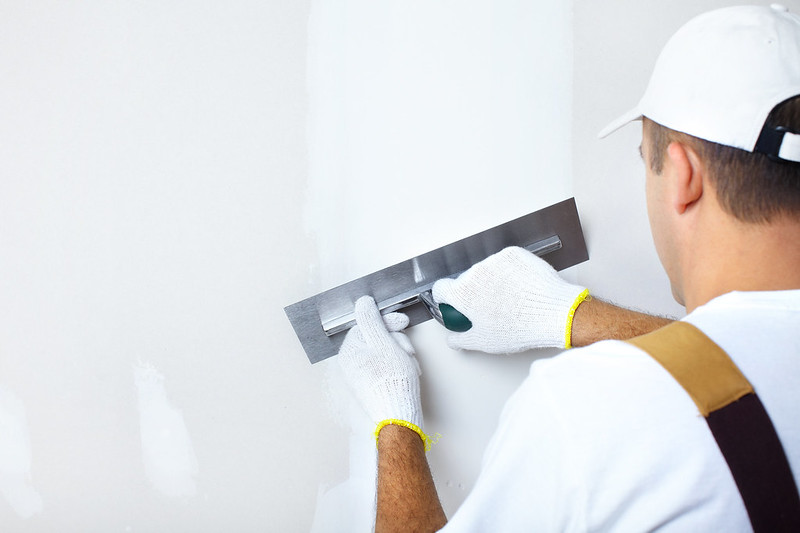 Image Source: Flickr|TAFE SA TONSLEY
Plaster is a popular choice for finishing the wall, wood, or metal lath surfaces. Many types of plasters vary according to process and mixing techniques. The plastering process involves covering a coarse surface to produce a smooth and aesthetic finish.
Nowadays, DIYers no longer leave the plastering process for professionals. Sometimes, they face a dilemma of which type of plaster to use for a specific application. For those asking, "what type of plaster do I need?" The different types of plastering are covered in this article. But first, let's delve a bit into some basics.
What is a plaster
A plaster is a soft mixture of cement, sand, gypsum, and water. It is used for spreading on ceilings, walls, and other surfaces to create a smooth, hard surface when dried. Specifically, cement plasters find application in building processes.
Today, many people mix plaster in a large bucket outside to prevent it from creating a mess in the home or workspace. The trick in mixing is to work as fast as possible to achieve the desired thickness before the plaster sets. While you need to add the plaster slowly to the water, bear in mind that the clock is ticking.
Getting an excellent finish can be challenging, especially for first-timers. Consider using plaster beading to help make the plastering process easier by giving you a more precise corner to operate. More so, plastering beads help prevent impact damage, cracking, and chipping.
Different types of plasters
Plasters vary according to application and mixing technique. When looking for the best plaster for you, opt for one that's affordable and suits your needs. Continue reading to discover some common types of plasters.
● Bonding plaster.
This type of plaster serves as a base for achieving smooth surfaces. It is known for its versatility across a variety of surfaces. Specifically, bonding plasters are ideal for ceilings, walls, and smooth areas that other plasters find difficult to stick.
Bonding plaster is also helpful for applying a base coat on concrete and mortar surfaces. The most significant benefit of bonding plaster is that it is relatively easy to administer and does not require an absorbent surface.
● Tough coat plaster.
Tough coat plaster is one of the toughest hardwearing base coat plasters. Little wonder, both DIYers and professionals use it for masonry walls. Interestingly, you can apply it using your hands or spray. Either way, rest assured it will produce an amazingly smooth finish.
● Hardwall plaster.
The Hardwall plaster is a high-impact resistance base coat. In many ways, it is similar to the bonding plaster. The difference is that it dries faster and can be applied to masonry surfaces. Before using it, remember to add a tiny amount of water to achieve the right texture.
The best way to apply the Hardwall plaster is to use high pressure. Applying it on a damp wall makes application easier. That said, use an emulsion brush to dampen the wall before you commence work.
● Board Finish plaster.
The board finish plaster is unarguably the best plaster for plasterboard walls. There's no particular method for mixing. You can simply add powder gradually into the water until you get the right thickness. However, it's important to note that the strength of the plaster may diminish if it comes in contact with impurities or previous mixes. Don't forget to prime surfaces with semi-gloss or gloss paint and try to protect your work area as much as you can. When working, also keep in mind that plaster ruins hardwood flooring and many other floor coverings.
● Multi-finish plaster.
The multi-finish plaster works best for any home improvement project that requires plastering. It is perfect for working on different backing and low to medium suction surfaces. This type of plaster takes up to 90 minutes to set, which gives you ample time to mix. With the multi-finish plaster, you're sure to achieve a high-quality finish. Plastering professionals recommend applying the product with firm pressure to achieve the best possible results.