How to Junk a Car in California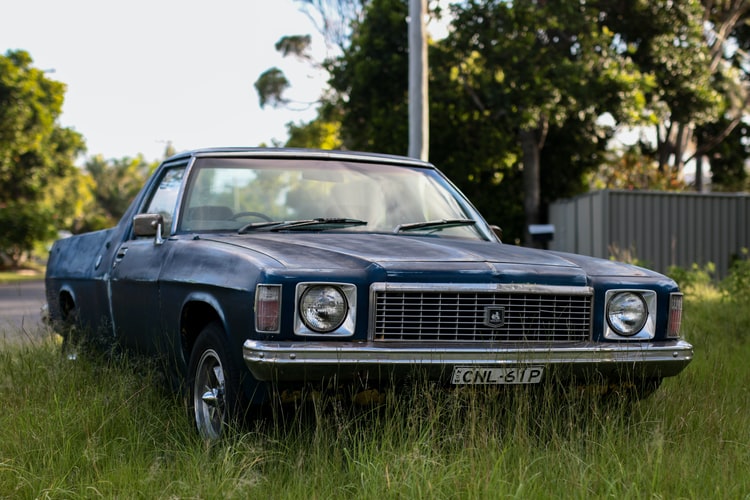 Unless you're a mechanic, junk or damaged cars are simply an obstruction in your yard.  They occupy space and are not eco-friendly.
While selling that junk to a junkyard may help you fund the next car purchase or earn you some extra cash, it also helps keep an eye on the carbon footprints. This is common in California, making it one of the states keen on keeping it environment-friendly.
So, this is how to junk a car in California and get the best out of it.
Consider Junk Car Agencies
Often, people publish in the local dailies their junk cars they want to sell. While this is a popular move, it's no longer effective with the coming of the internet.
Besides, advertisements are expensive because you've to pay for every ad posted. Also, don't forget that most people use the newspapers to find cars in good shape, limiting your chances of selling your junk car using this mode.
Luckily, there are cash for cars services in Los Angeles and across California that will buy your junkers. These junk cars may not mean much for the individuals, but this is a quick profit for the agencies.
The fact that your car is damaged, inoperable, or is missing papers doesn't mean it has no value. These agencies find value in their parts that they can use in other cars or simply recycle the materials.
And if your junk car is immobile, you can find agencies with offers that include towing for free.
To start, call the agency's free toll number to get the quote. Also, you can get their quote online for free after answering a few questions regarding your junk car. Once you've got the quote, the agency will work with you to get your junk car to their junkyard hassle-free.
Go for the Best Deal
Different dealers or agencies can offer different prices for your junkie, regardless of its shape and size.  With this in mind, it's best to shop around for the best deal in California before selling your junk car.
Even as you shop around, be open to the fact that agencies will try to get your junk car for the lowest prices possible. To overcome this, sharpen your bargaining skills and get the best out of your junk car.
To successfully junk your car, gather complete information regarding it. Most agencies will want to understand the seriousness of the damage before extending an offer to you.
Besides, it's crucial to have an estimate of your junk car before accepting any offer. To get this estimate, involve your mechanic to make obvious mistakes that can cost you. Once you have an approximate estimate, call different junkyards and compare the prices for your junk car.
As part of window shopping for the best junk car agency, ask whether they offer free towing. This can help reduce the costs of disposing of your junkie.
Confirm the Junkyard's Licenses
Once you have settled on the particular junkyard agency, confirm that it has the requisite licenses. You can verify this license by visiting the auto salvage junkyard and request to see the license in person. Also, some junkyards have provided an online verification mechanism, which saves you time and energy.
With a legitimate, licensed buyer, chances that they're using a certified scale to weigh your junk. Bear in mind that most agencies buy junk in tons, and any irregular scale will tilt the weight against you.
Any Reviews?
Check what others are saying about the junkyard you have selected. A quick google search can reveal what other people have experienced dealing with this junkyard. If on average, the reviews are negative, it's wise to stay away from it.
Their strong presence on social media speaks volumes and is testimony there's nothing to hide for a serious dealer. Nowadays, people don't shy away from sharing their experiences once they transact with a company. With this honesty, you can trust what these customers are saying.
Sell the Junk Car!
Once the offers have been presented and you're happy with one, proceed with the sale. Should the scrap dealer offer free towing services, schedule the right time for the pickup. In case you're to deliver the junk yourself, keenly coordinate the dropoff.
Once the vehicle is at the junkyard, expect an inspection from them. In case there are any parts worth more than the scrap itself, inform them. This can help you earn more from the junk.
Do Vehicle Ownership Transfer
Transfer of car ownership is the last step when selling your junk car. If you don't change the ownership, this vehicle will legally remain your property and also open avenues for legal issues once the new owner takes over.
To complete the process, present the papers to the California Department of Motor Vehicles  to effect the change. Typically, the buyer completes this paperwork while also meeting the car registration tax obligations.
Other Options Available
While many people will junk their cars for cash, others may opt to give them to charity. The charity will then sell the junk car and direct the proceeds to a charitable cause if they so wish.
But donating to a charity offers you an opportunity to claim some tax deductions! So, whether you sell the junk or donate it to charity, you'll end up with some cash in your pocket.
What You Need To Junk Your Car
Reputable junk car buying agencies have a website where you can request a quote without a charge. However, to get a quote, you need to fill out the online form in which you'll be required to provide the following information.
Vehicle owner's name, address, and telephone number
State, city, and zip code.
Vehicle's year of manufacture
Brand, color and model of the car
You must specify whether you have the property title or not.
Vehicle's Odometer mileage
Condition of car and its Motor and transmission mode
Any missing parts or the general body condition
Generally, if you live in California, you can junk your car without hassles. Determine what you need from the junk car and get the best deal available.
If you're a newbie in the business of junking your car in California, you'll find the process a bit tiring. If you're tied up with other undertakings, consider an agency that will walk with you throughout the process.