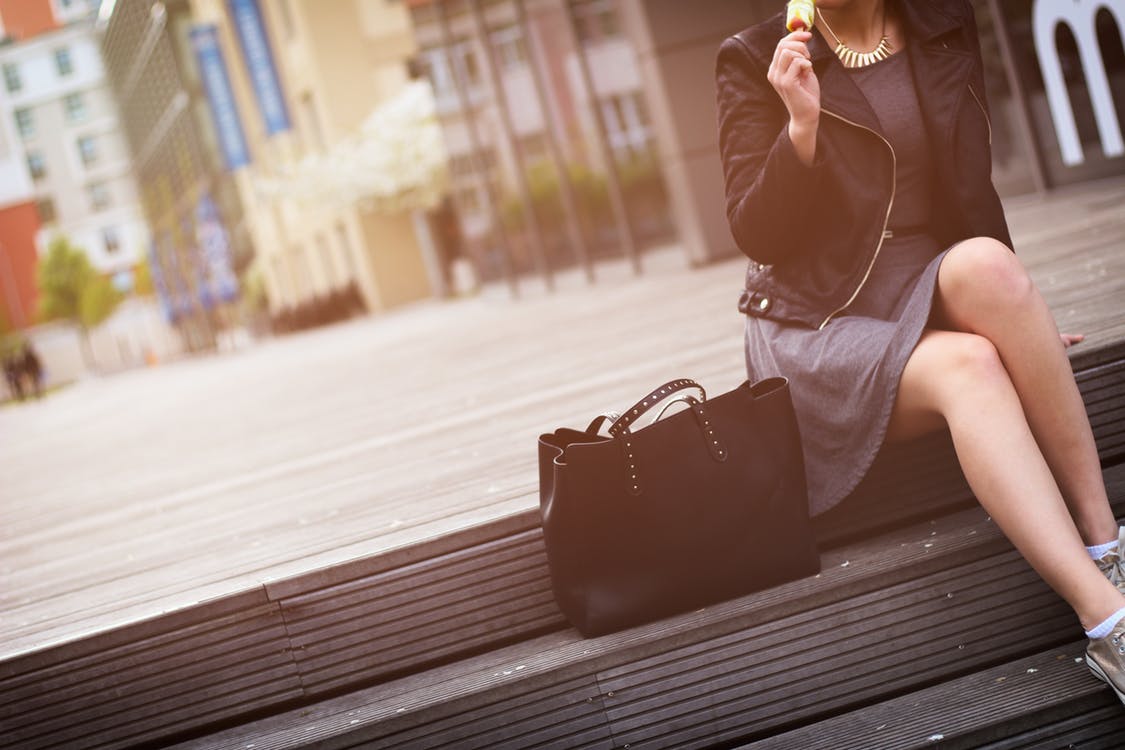 No two people have the same sense of fashion or budget for making it happen. As you flip through glossy magazines, stroll past store windows and follow fashionistas on Instagram, it's hard to imagine making high fashion working on a low budget.
Pricy designers want you to think one outfit should equal a month's salary, but the truth is high fashion can be found at every budget. You just have to know where to look.
Online Retailers
Gone are the days when you have to visit an upscale mall to buy designer clothing and accessories. PriveRevaux.com is among a number of design houses that have made a conscious decision to focus on internet sales as a way of improving affordability. Lower overhead costs and expenses translate into lower prices for customers without sacrificing quality.
One word of advice: set a budget and stick to it. Things can get out of hand quickly when you're adding items to an online cart.
Shop Secondhand
When the  budget's tight you can always shop secondhand to save money. eBay is usually the first secondhand store that comes to mind, but there are far more resources online and offline. A few worth considering include:
Facebook neighborhood sale groups
Buffalo Exchange
Goodwill
The RealReal
Poshmark
Tradesy
Vestiaire Collective
Rebagg
Snob Swap
Bonus: you can also use these resources to sell items you don't want anymore for extra cash.
Outlet Malls
If you're lucky enough to live near an outlet mall there's no reason to pay full price for designer threads. You can double up the sales by shopping during holidays.
Share/Rental Sites
Instead of saving for ages to buy a pricey designer handbag or dress you can rent it and save a bundle. Every industry has a sharing angle these days and the fashion industry is no exception.
Rent the Runway is a stand out in this fashion segment. Style Lend is another option for fashion mavens that need to put together a show-stopping outfit for next to nothing.
Repurpose Your Current Wardrobe
If you have an extensive wardrobe why not find new ways to wear what you already own. Classics are always in style and can be modernized with accessories. Clearing out your closet may also reveal clothing items you forgot you had.
Invest in Accessories
You can get the most out of your wardrobe budget by purchasing staple pieces that can be worn for years and buying accessories to dress them up. Accessories are a cheaper way to rock the latest trend or update an outfit for the current season. Plus, you can mix and match for days.
Scale Down / Be Picky
The less you buy the easier it is to stick within your budget. Scaling back will also force you to edit and make choices based on need. Being picky is all-around advantageous if you're actively trying to cultivate your personal style.
Shop Sample Sales
Sample sales are a thing of legend in the fashion world. These one-day flash sales featuring deep discounts on designer clothing and accessories. Retailers host flash sales to move merchandise so they can make way for the newest styles of the season. Most items are the same thing you'll find on showroom floors, but keep an eye out for imperfections.
Today, sample sales are going digital. Websites like Gilt.com also operate sample sales on a regular basis.
Take Advantage of Discounted Bridge Lines
Target helped revolutionize the idea of a high-end designer making clothes for the masses. Instead of doing a long-term line, which takes a lot of time, energy and commitment, Target partners with designers to launch limited bridge lines. They are capsule collections at a price point for everyday shoppers.
Another place where you can find affordable bridge lines is H&M. They've partnered with the lives of Versace to create pieces that are just as stylish without taking a huge chunk out of your budget.
Buy Black
First things first, black is always chic year after year and it's slimming. But beyond that black conceals the signs of budget pieces like uneven stitching. It will ultimately look more expensive than lighter shades.