4 Reasons Sending Thank You Notes Is Good For Business
Appreciating your customers is a great way to maintain a relationship with them, especially if done right. According to a TD Bank study, 84% of customers prefer to be thanked in person via handwritten thank you notes. Depending on the size of your customer base, the cost of sending out thank you notes on a regular basis will pile up, but it's a worthwhile investment. Take a look at these four reasons why sending thank you notes is good for your business.
1. Thank You Notes Provide Competitive Advantage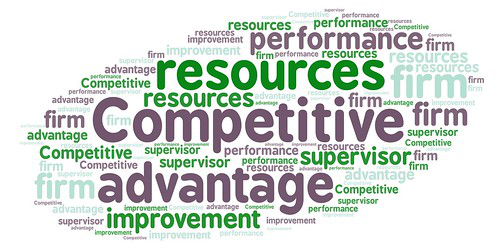 Image via Flickr by EpicTop10.com
Sending thank you notes gives you a competitive advantage over similar businesses, as most of your rivals won't offer such postsales touch. Your appreciation can be the main reason a customer continues to patronize your business instead of another one. Remember, customers will never forget the way a business treats them and will keep that in mind for the next time they want to make a purchase.
2. Thank You Notes Boost Customer Loyalty
Sending thank you notes to your customers will make them feel special and valued, improving the overall customer experience. A positive customer experience guarantees customer satisfaction, and satisfied customers are more likely to stick with your business. To add, studies have shown that customers prioritize the quality of the service over speed or even price. Also, it's not enough to send out a generic thank you email with the order confirmation. So, always include a personalized thank you note with every order you send out. Your customers will appreciate it.
3. Thank You Notes Improve Customer Relationships
By staying in touch with your customers, you can improve your relationship with them. Sending out thank you notes positions your company as a brand that values a personal touch. This perception may motivate more of your customers to get in touch with you. More contact with your customers will encourage feedback about your service, suggestions for product improvements, and new product ideas. This continual engagement with customers will help you better understand their needs and, possibly, what the competition does better. With this information, you can refine your services and grow your business.
4. Thank You Notes Are a Form of Unpaid Marketing
Every time you send out a note to say "thank you for your business", you create a marketing opportunity for your company. Customers talk, both about products they like and those they don't — it's human nature. By appreciating your customers, you give them a genuine reason to spotlight your business in their online and physical circles. Photos of your thank you note will be circulated on social media, and your business will gain good publicity as a result.
To maximize such awareness, ensure those personalized thank you notes include your brand elements, which makes them a better choice for brand awareness than store-bought cards. With increased publicity, your business can attract new clients and sell more products.
Your business stands to gain everything when you send personalized thank-] you notes. This thoughtful gesture has continued to help many an owner scale their business. It's an effective growth strategy.