Life is Unpredictable – Make the Most of It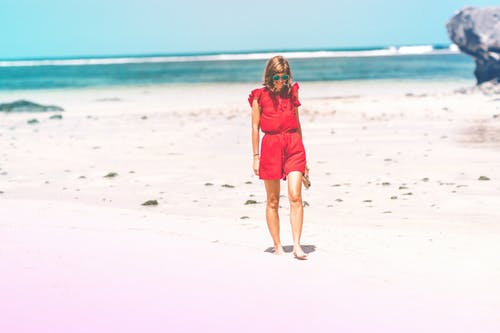 One moment you are happy and cheerful, the next you are down and out; that's how life is – unpredictable. I always believed in living life the king size but never imagined something of this sort will happen to me. I still remember the day my doctor told me that I am diagnosed with an incurable disease. It surely stunned me as I had always made a point to have a healthy lifestyle.
It took quite a long time for the feeling of leaving this world after some time sync it. Initially, it just felt like a bad phase that will pass away but as time passed by, my health started to deteriorate so much that it was becoming hard for me to perform my routine chores. It was then I realized that it is not a temporary phase but this condition is to be with me till I am alive. Gradually, I was becoming dependent on others for my basic needs, which killed me from inside. Adding to my miserable condition was the gloomy and stressful ambiance in the hospital. Being surrounded by a number of machines wasn't of any help either. All this made me more stressful and I was landing into depression.
This is when a close friend of mine recommended me to get hospice care. It was actually an alien term for me in the sense that I didn't know much about it. I was desperate to get out of the bed; thus, I thought of it as a valid idea after doing a little research on it. I also consulted my doctor and he was also of the view that I should go ahead with it.
I contact Good Heart Hospice & Palliative Care after thorough consideration and deliberation and I thank my lucky stars that I selected them. From the time they have taken me under their care, it seems like I have started a new life. Although the hopes of being completely healthy and fit are still nil, yet I feel my life's quality has improved so much. I am now hopeful of leaving my loved ones with some fond memories of me spending my last few days enjoying life.
Initially, the transition was tough. I didn't know how they would take care of me without heavy medical equipment in my home. However, to my surprise, they had already made all the arrangements in my room rather conveniently and smoothly. The best part of the hospice care plan they mapped out for me was regular visits by medical experts and hospice volunteers. While the medical experts would take care of my health condition, volunteers were there to help me with my routine chores. They were also helpful in keeping me occupied and giving me company when I was alone and longing for someone's support.
Before I got hospice care for myself, I definitely wasn't aware of its worth. However, now when I look back at the time, I can surely vouch for the fact that this has been one of the best decisions I have taken in my life. My disease is still not cured but life quality has increased so much that I have now decided to spend my remaining living days happily. I want to make the most of the time I have to live. Thus, I meet my old and new friends regularly. I try and spend most of my time with family so that by watching me being happy, their sorrow could be reduced. Surely, it isn't easy to see your loved one slowly getting close to death but I am glad that Good Heart Hospice, with their respite care services, will have them covered when I am not around.
In conclusion, I would say that life is unpredictable so live every moment of it. Take care of yourself, your loved ones, and people that matter to you. Don't take things for granted and life can change at any time. Not many people are able to spend their last days comfortably and peacefully but I was able to do so, all thanks to Good Heart Hospice & Palliative care.